It's safe to say that putting together a good, awe-inspiring streetwear ensemble is an art. When it comes to this style genre, there's only a fine line that separates looking effortlessly chic and appearing sloppy. Since we're dealing with super casual pieces, one wrong choice will most likely make you look like a frumpy fashion victim drowned in oversized clothes. But that's shouldn't stop you from giving this trend a try! Like anything, it takes some practice before you can perfect it.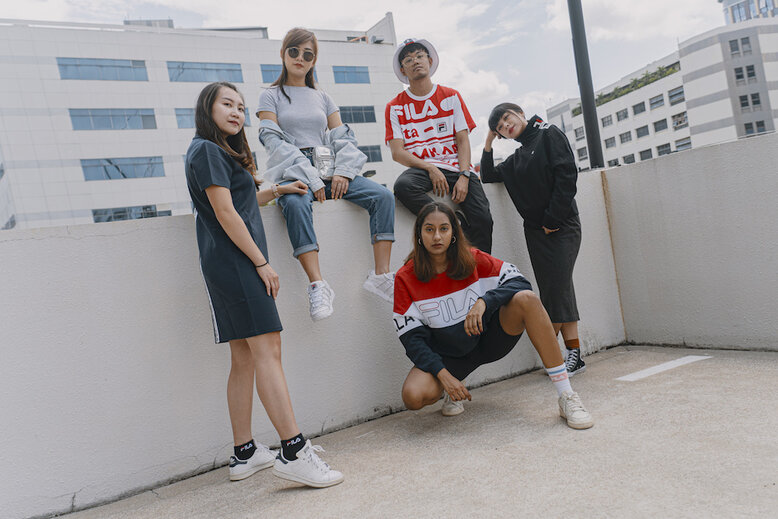 Ahead, style tips from #TeamClozette on how to sport streetwear like a boss.
Start by picking one statement piece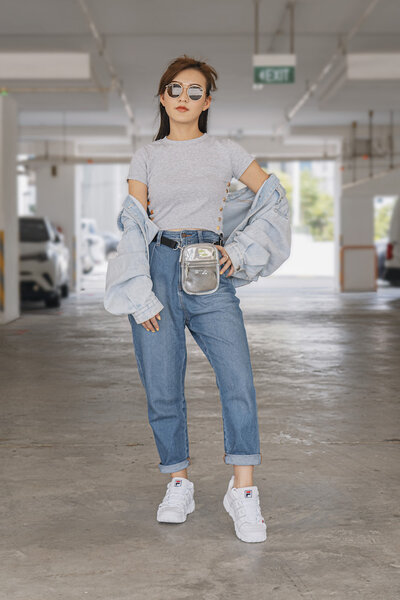 Start by choosing a streetwear statement piece that calls out to you. Then, you can build an outfit based on its colour palette. Sure, it's a safe bet, but it's a useful tip to keep in mind if you're a beginner. Trust us, you can never go wrong on this one. In this outfit, Stephanie chose a silver metallic belt bag from FILA as her main piece, then incorporated other grey pieces and complemented it with some denim and white sneakers (which are FILA Uproot Chunky Shoes). "This silver metallic bag caught my eye because it's versatile and can pair well with any piece," Stephanie says.
Choose pieces that will go well with your sneakers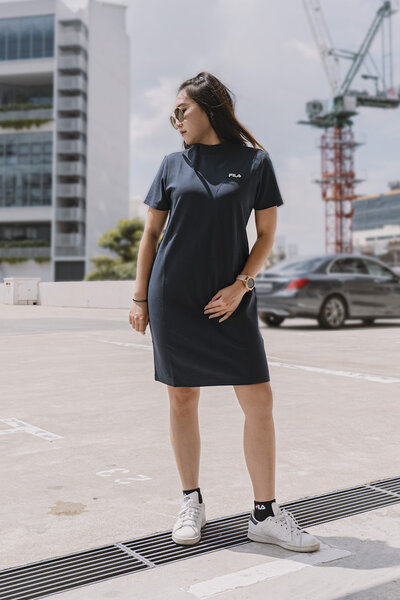 This tip echoes the first one, but it is worth highlighting. When you're unsure about what outfit to wear, go for clothes that will complement the colour of your sneakers. If your sneakers feature a loud colourway, you may opt to pick one of the shades then match that with your outfit. As for Sabrina, she went for a comfy one-piece FILA dress that pairs well with her white sneakers. And to add a preppy touch, she wore some matching FILA ankle socks. "I specifically chose this dress because it's something I could throw on in a minute and it would instantly help me create a good streetwear outfit that will match my sneakers," Sabrina shares.