Samsung Fashion Steps Out 2015 kicked-off to a grand start over the past weekend as Orchard Road transformed into a runway, with 176 models strutting down with looks from fashion designers such as Aimer, max.tan, Ashley Isham, Moiselle, DEPRESSION, PAUL, FOX Kids, PAULINE.NING, Francis Cheong, Pleatation, Germain, Sean & Sheila, and Mary Katrantzou.
We witnessed the fashion extravaganza together with our Clozette Ambassadors and were absolutely enthralled by the designs that truly showcase the vibrancy and talent of Singapore and International fashion designers. Here are 5 pieces that truly stood out for their stunning take on Spring/Summer.
--------------------------

Mary Katrantzou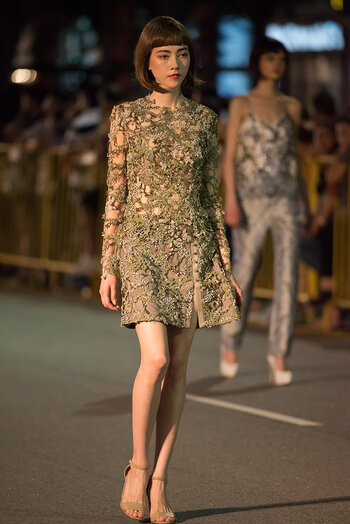 When the weather warms up for Spring/Summer, we're all about A-line short dresses. This piece from Mary Katrantzou showcased a muted take on the vibrant hues of the season, choosing instead to stick with a dark green palette that makes for an effortless transition from from Fall/Winter. The intricate lace woven all throughout the dress also adds a spin to the predictable floral trend of the season, presenting instead a texture reminiscent of vines.
Ashley Isham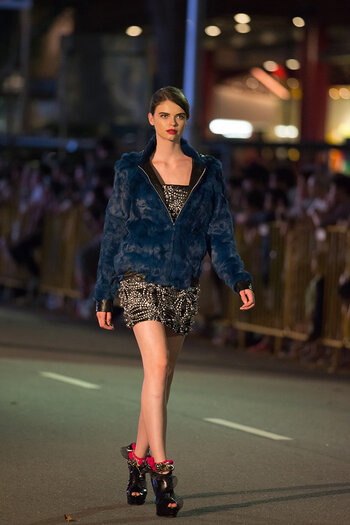 The Sporty Luxe look is in-trend these days and Ashley Isham did not disappoint with this look that's a blend of sporty styling mixed with a touch of glam. From the furry jacket, black dress with silver detailing, and chunky strappy wedges--this look is all about celebrating your sporty, casual side while still being fearless in your get-up.
Francis Cheong
We heard a collective sigh when this red gown from Francis Cheong walked down the runway. It is Spring personified in a gorgeous full-length gown with a captivating train reminiscent of flower petals. With its bold red shade, it's a stunner that moved with grace and flowed dreamily down the runway.
Pleatation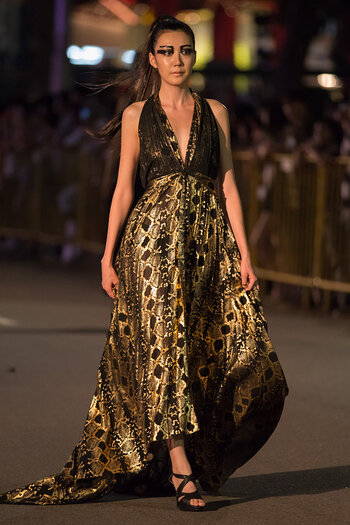 The concept behind Pleatation aims to bring the focus back on pleats, elevating it beyond just a design element but rather creating full pieces that celebrate its aesthetic. The result: gorgeous, flowy pieces with a touch of structure. With a colour palette of black, gold, and prints, this particular piece takes the Spring/Summer daytime silhouette into the realm of elegant evening wear.
Depression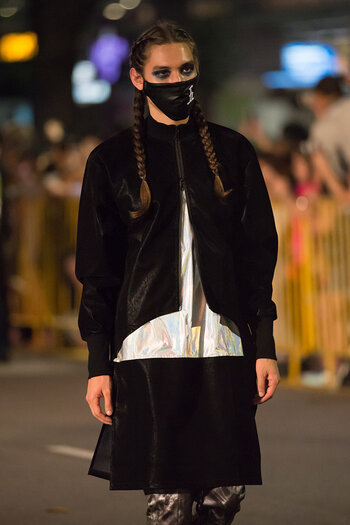 For monochrome lovers, Depression definitely amazed with their daring, streetwear pieces that defied conventional fashion norms and silhouettes. As a label inspired by the punk movement and goth stylings, it added a unique voice to the runway--showcasing dark, bold looks styled in the brand's signature look. While the overall styling may not be for everyone, its easy-to-wear separates tickled our imagination as we conceptualized ways to incorporate it in a variety of looks.
Which designer was your favourite from Fashion Steps Out? Let us know in the comment box below!
Click here for fashion inspiration from our Community