We grew up with this footwear and fashion accessory brand, but I dare say that many of us never knew that BATA originally hails from Czech Republic with more than a century of rich heritage. So in celebration of the the brand's 123rd — yes, the big 1-2-3! — birthday, we are ecstatic to share that we will be flying to Prague to attend the BATA Fashion Weekend this week, where they will unveil their exciting new brand manifesto.
Watch the video as I unboxed three pairs of shoes from BATA that you can easily work into your wardrobe — and find out which pair I will be bringing along with me on this momentous event all the way in Prague.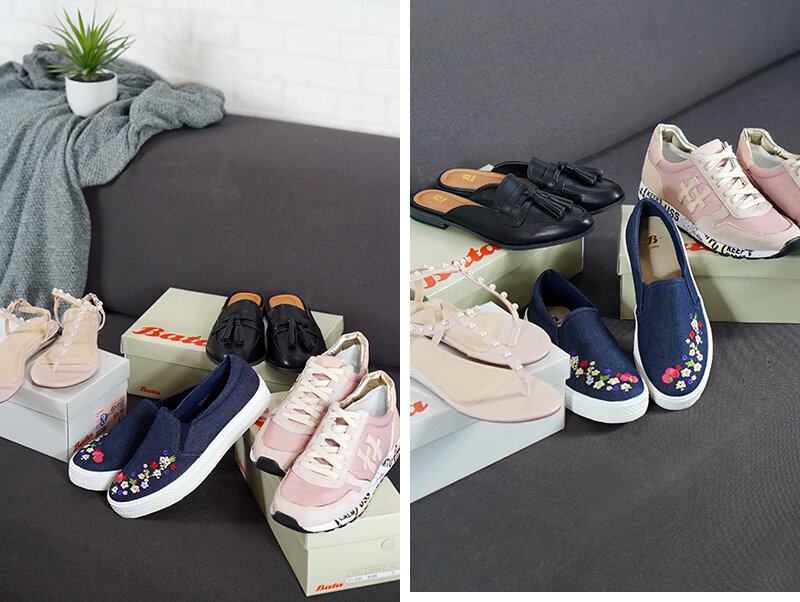 On the BATA Italian collection sneakers...
"This pair of BATAs comes from BATA's Italian collection. They're really pretty in blush and really comfortable as well because of the padded insoles. It will definitely serve me well in my 14-hour flight to Prague."
On the loafer style mules with a flat heel...
"This 90s shoe trend is definitely back and in all shapes, all sizes and all heights. I am personally obsessed! It's neither too dressy, nor is it too casual. It's in-between, perfect for a smart-casual dress code. They're so easy to wear as well — just slip it on and you're good to go. This pair, updated with classic tassels, is a definite wardrobe staple."
On the blush tone sandals...
"First off, you can't miss a pair of blush tone sandals. The pearl embellishment also takes the simple sandal and transforms it into a softer, dressier pair for a feminine look. This is a great complementary pair to your warm-weather OOTDs, or as a chic accent to special daytime occasions in a sundress."
On the floral-embroidered denim slip-ons...
"This pair features three trends at once: its trend-savvy slip-on silhouette, the denim material, and it is also punctuated with floral embroidery that is all the rage right now. I like that it's feminine yet sporty at the same time. The cushioned footbed also makes it a comfortable pair for when you're on the go."
Follow us on social media as I bring you through my BATA Fashion Weekend adventure this week!