Since everything seems to be a fashion flashback with a modern flair, why not join the bandwagon? This Fall/Winter season we've developed a liking towards boots, but instead of the usual boyish outfit, why not pair it with pieces that are more fashion forward and--groovy? Because, why not?
We took a peek at Stradivarius' current Fall/Winter Collection and fell in love with their 70s-inspired pieces because guess what, they included booties! Here are the 5 groovy looks you can whip up with Stradivarius' retro and glam pieces!
--------------------------

Mod & Edgy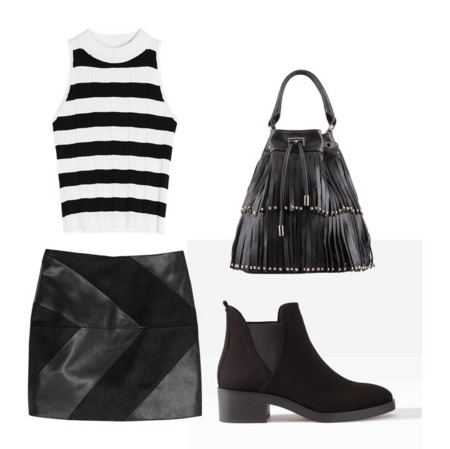 Seventies rock left us with fringes, leather, suede, boots and geometric patterns. Give your monochrome outfit with and edgy yet groovy twist by matching pieces with different textures. This also goes with the peak neckline and fit & flare silhouette during the 70s, resulting to a very glamourous rock look.