CEO and co-founder of US-based Blogger Babes Heidi Nazarudin (theambitionista.com) was in Singapore recently to launch Blogger Babes Asia, an exciting new partnership with Clozette. While on our promotional tour, we took the opportunity to catch up with the fashion and lifestyle blogger for a quick style chat.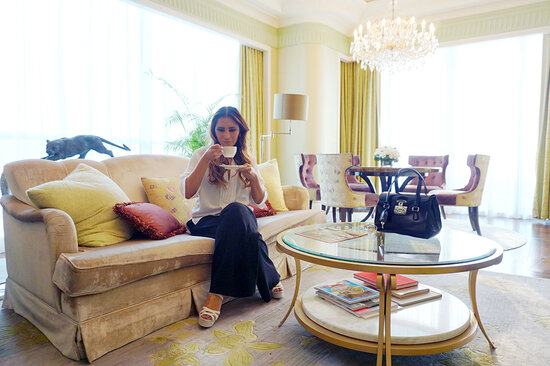 In the exquisite St. Regis Singapore's Astoria Suite
We settled down with the fashionable maven at the exquisite Astoria Suite in The St. Regis Singapore, a fitting venue to kickoff a conversation with our topic at hand.
Watch Heidi dish out on fashion tips in this exclusive interview on ClozetteTV
Beyond the fashion tips she shared in her exclusive ClozetteTV Interview, Heidi also shared three key tips that will help you define your personal style. Scroll down to learn these style tips from Heidi herself!
Dress for the occasion, but always inject your own take on style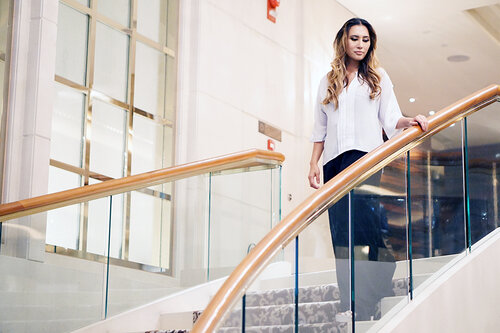 At the Grand Staircase of The St. Regis Singapore
Heidi's blog focuses on the working woman and her corporate wear. And before you dismiss the concept of fashionable workwear, we suggest you reconsider--times have changed, corporate chic is in. "You need to take into account where you're going, how you're going to be perceived, and take that into your own personal style," says Heidi.
Pair classic pieces with contemporary pieces and withstand the test of time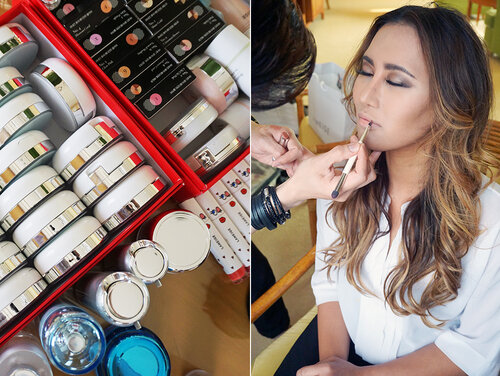 Hair and makeup by Laneige Singapore

For Heidi, it's all about easy, effortless elegance. No matter where she is, she always aims for a subtle polished look. That's probably why the hair and makeup team from Laneige chose to accentuate one facial feature, a modern smoky look for Heidi's gorgeous eyes, and toned down the rest of her maquillage with classic nude shades. Who knew that pairing the old and the new can give a whole new, refreshing take on style?
Don't jump into the latest trends just because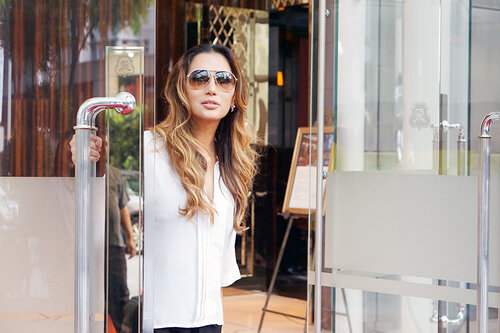 At the lobby entrance of The St. Regis Singapore
Her ultimate style advice? "Take baby steps when going into styles or trends. Don't try to go the whole haul. Incorporate that into what you already have." Good call! We say, embrace your individuality and let it define you.
--------------------------

Got a stand-out style advice you swear by?
Share it with us in the comments below!