CEO and co-founder of US-based Blogger Babes Heidi Nazarudin (theambitionista.com) was in Singapore recently to launch Blogger Babes Asia, an exciting new partnership with Clozette. While on our promotional tour, we took the opportunity to catch up with the fashion and lifestyle blogger for a quick style chat.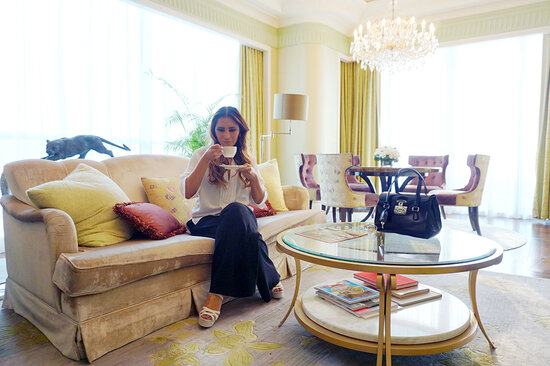 In the exquisite St. Regis Singapore's Astoria Suite
We settled down with the fashionable maven at the exquisite Astoria Suite in The St. Regis Singapore, a fitting venue to kickoff a conversation with our topic at hand.
Watch Heidi dish out on fashion tips in this exclusive interview on ClozetteTV
Beyond the fashion tips she shared in her exclusive ClozetteTV Interview, Heidi also shared three key tips that will help you define your personal style. Scroll down to learn these style tips from Heidi herself!