It wasn't that long ago when smartwatches were considered a novelty gadget that were used by only the most enthusiastic tech-savvy individuals. For a time, it was even considered a flop. But in just a span of a few years, this nifty tech boomed into a must-have of every modern gal. All the redesign both in software and hardware certainly helped. The smartwatches of today are faster, more efficient and showcase sleeker designs that's hard to resist. Ready to modernise your gear? Here are some of our stylish picks that we know you'll love.
Kate Spade New York Scallop 2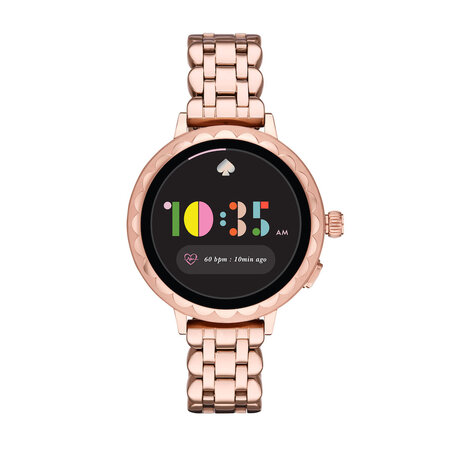 Kate Spade New York Scallop Smartwatch 2 in Rosegold, SGD579/~USD428.17
Designed for go-getter ladies, Kate Spade New York's Scallop Smartwatch 2 boasts a range of new features including a heart rate sensor and voice activation. The highlight of this model is the customisable dials using the Choose Your Look micro-app, where you can change the dial design to complement your outfit. As Creative Director Nicola Glass puts it, "This smartwatch is a sophisticated blend of style and function."
Fossil Sport Smartwatch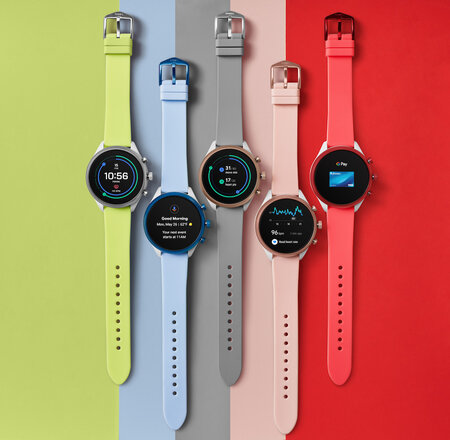 Fossil Sport Smartwatch, SGD489/~USD361.62
Looking for a durable smartwatch to match your active lifestyle? The Fossil Sport Smartwatch is for you! Based on the recently launched Qualcomm® Snapdragon Wear™ 3100 platform and the newly redesigned Wear OS by Google™, this release features extended battery life, a new battery saving mode, enhanced ambient mode and integrated heart rate monitor. It also has an ultra-lightweight design built to be your companion for all activities, from hiking to kickboxing.