In recent months, there's been a rise in 'off-beat' and eccentric footwear. These are styles that we never thought we'd love. Some have even been downright disdained about a decade ago. For example, wearing Uggs and Dad Sneakers were once considered an embarrassing fashion crime but it's now seen as cute and trendy. Ahh, how times have changed! And in 2019, another odd throwback style is taking centre stage. Unexpectedly, sporty sandals are now cool. Who would have thought? Right now, your feelings may still be mixed but these cute pieces are bound to change your mind.
New Balance SDL330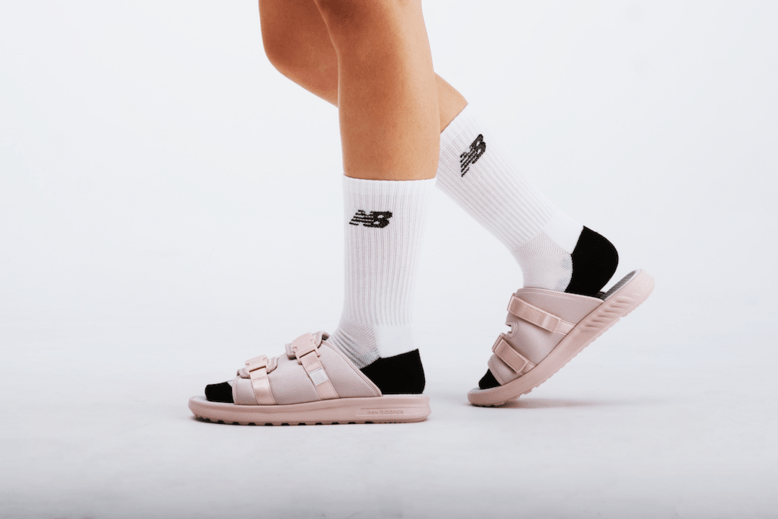 SGD89/~USD65.74
Jump on the comfy shoe trend with these super stylish slider sandals from New Balance. With the buckle closures and velcro straps, it's basically the prettier version of your childhood footwear from the '90s. To deliver maximum comfort, the synthetic upper is paired with a signature REVlite midsole so these are also great for travelling.
Nike Benassi Duo Ultra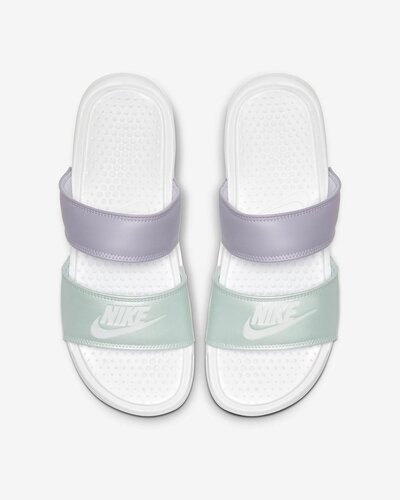 Once, sporty footwear came in limited colourways. But thankfully, now we have a wide array of colourful selections. As pastel lovers, we have our eyes on the of the Nike Benassi Duo Ultra. Built to be extremely lightweight, these sandals have a plush foam midsole feature that will make you feel like you're walking on air.
Reebok Classic Slide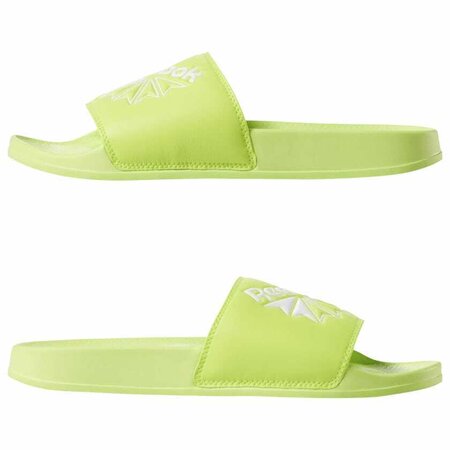 Loving the neon trend? Add these eye-catching sandals to your collection. Because of its bright shade, it can instantly uplift your ensemble with minimal effort. It's also a great choice for tropical country dwellers as the materials used and the structure are specifically designed for hot weather.
adidas Adilette Slides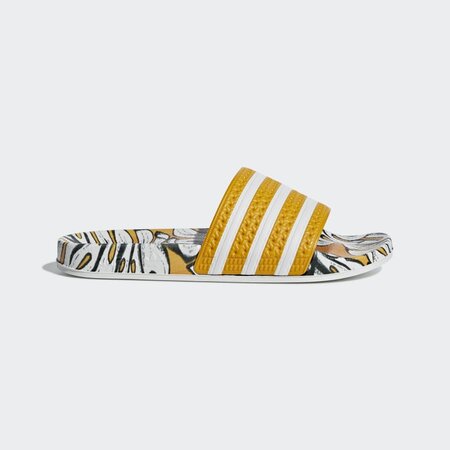 Spice up summer outfits with these dazzling printed sandals by adidas. Designed in collaboration with streetwear apparel The Farm Company, this pair was given a fresh facelift that suits the elegant resort style. It's great to pair with tropical-printed beach shorts or even bikinis!
PUMA Popcat Silk Women's Slide Sandals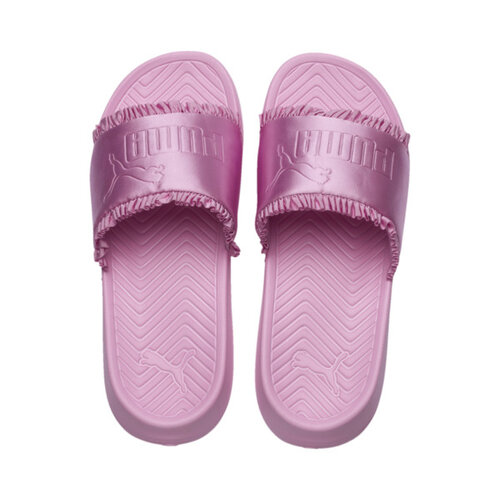 For those who have a hard time letting go of their fabulous stilettos but still want to try the comfy shoe trend, we suggest you go for this glam pair of sandals from PUMA. It has a soft, satin strap with a cute, ruffled design that will surely appeal to your sophisticated tastes.
Look cute despite the heat with these hot style tips.