In ultimate fashion defiance, Mercedes-Benz STYLO Fashion Grand Prix 2015 premièred Fashion Anarchy – Rebel Revolution. A night comprised of a kaleidoscope of stylish individualistic trends and insurgent installations.
Let's take a quick look at what transpired.
--------------------------
STYLO International in partnership with Mercedes-Benz presented Malaysia's best and most exciting fashion entertainment showcase of the season.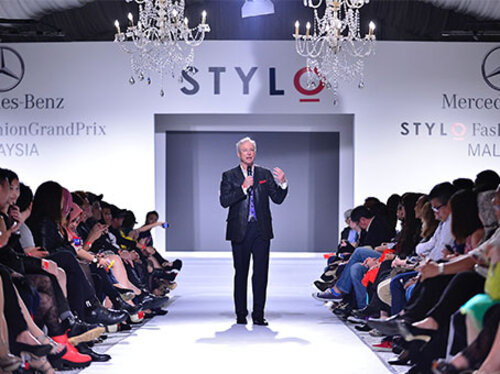 The opening night set the "rebel revolution" standard with non-conforming fashion presentations in the lines of punk, goth, bikers, chains, leather, and tattoos from the designers for the night--Joyce Wong, Kinslager, Illiza Ho, Azlan Adrian Ariff (AAA), Tangoo, Fairuz Ramdan, Hazree Wahid, and Bon Zainal.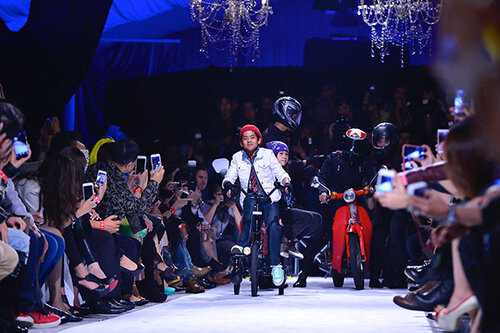 Each designer crafted distinct collections with personal interpretations of Rebel Revolution. The best thing was witnessing local Malaysian celebrities as muses such as: Altimet, Sona One, Joe Flizzow, Reshmonu, Jehan Miskin, and Datuk AC Mizal to name a few.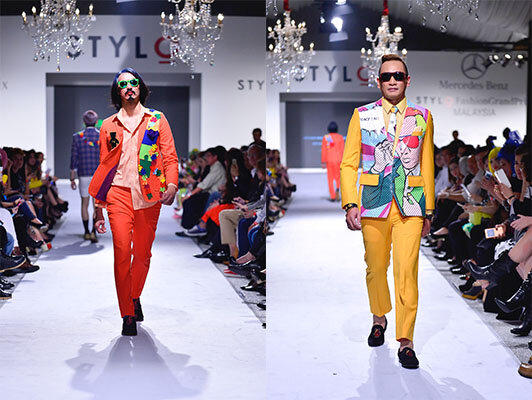 The creative revolutionary twists and fantastical elements of these designs wasn't just fashion anarchy at it's finest, but artistic freedom manifested in clothing.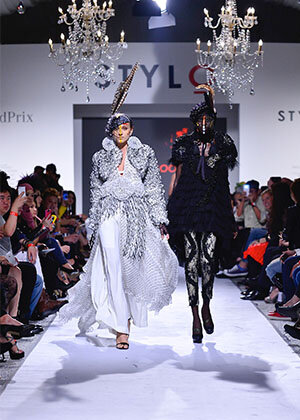 The second day was for stunning collections made by young, up-and-coming designers from various leading fashion schools in Malaysia. It was in fact, the first time they paved way for an Emerging Designers Competition as a stand-alone show at The Mercedes-Benz STYLO 2015 Fashion Grand Prix show. We witnessed each student's personal interpretation of the "Fashion Anarchy" theme. With over 100 entries, only 12 of the best made it in the shortlist.
What stood out for us was Michelle Chia of INTI University College's collection who presented a twist in the interpretation of "Fashion Anarchy" via dinosaur fossils.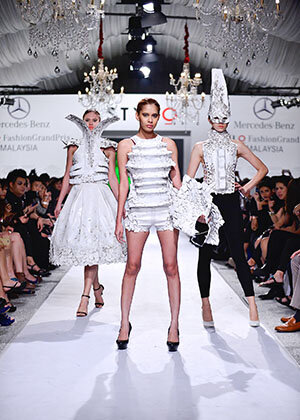 Another standout was "Inner Strength" by Heah Hui Xuan of Equator College, Penang. Her creations highlighted unique feminine silhouettes through armour-like designs.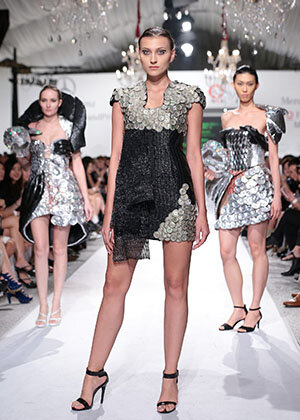 This year's winners was then announced during the Gala Night at MBSTYLOFGP 2015 and further supported with prize money by MyCreative Ventures (a government investment arm to spur Malaysia's creative industry) and a platform to create and showcase their first collection at the Malaysia Fashion Week 2015 later this year.

Who's your favourite designer from Malaysia? Let us know in the comments below!