Sulwhasoo's number 1 best seller and the product of choice for anyone interested in trying Sulwhasoo for the first time started in 1997 along with Sulwhasoo's brand history. The First Care Activating Serum is the first boosting essence based on Asian medicinal herbs. It is applied right after cleansing and creates optimal skin conditions where any treatment products used thereafter become more effective.
It has definitely set its mark on the beauty industry with its JAUM Balancing Complex, Sulwhasoo's key ingredient and unique formula that embodies the brand heritage. It is based on five precious ingredients that are carefully selected from 3,000 herbs identified from the traditional medicine classics. It replenishes the yin deficiency and restores skin balance, leaving the skin smooth and hydrated and brings the skin's nutrition, vitality, clarity, resilience and regeneration back into balance.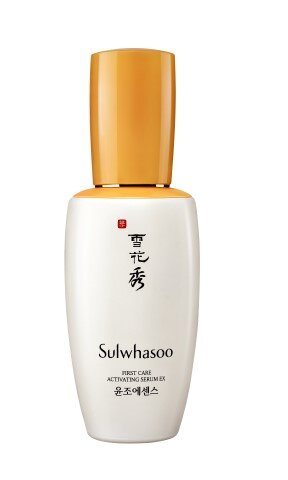 This year, the serum presents a new, exclusive experience of 'the utmost radiance' by upgrading the JAUM Balancing Complex with proprietary technology. Now, it is an optimal formula of five precious medicinal herbs partnered with the PREXtract Process, a new proprietary technology that increases the content and number of active ingredients. Now, the First Care Activating Serum EX presents an even greater boosting effect and optimizes skin balance to increase product effects!
The First Care Activating Serum EX is now available in Malaysia at Parkson branches at Pavilion KL, KLCC, 1 Utama and Gurney Plaza, Penang and retails for RM280/60ml.