Everyone's go-to destination when the temperature rises is the beach because, sure, the blue waters can be an effective way to cool off from the heat. But what if you're not keen to get sand between your toes and have dry tangled locks from the salty waters? Here are locations you can run off to where you can escape (or enjoy) the sunny heat.
Chiang Mai, Thailand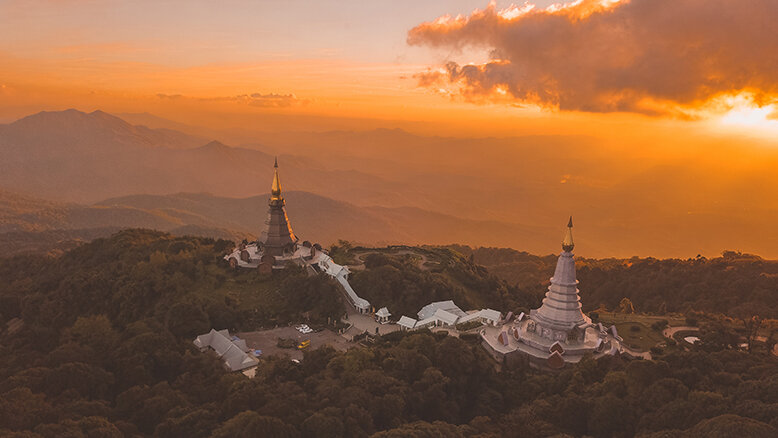 Looking to escape the heat? Travel no further. Despite being in a tropical country, you're less likely to be sunburnt in Chiang Mai as it is located in Thailand's northern mountains. Now you won't be as fatigued and sweaty as you go exploring temples like Doi Suthep. Even more exciting is that you can watch rescued elephants enjoying the mud in the various sanctuaries in the region.