One would think that a person who has lived in a region where the only seasons are hot, hotter, and hottest would be used to it by now. But in my 24 years of existence, I must say that I — and my skin — still can't tolerate the scorching weather. For the longest time, summer has always been my skin's enemy. My skin gets twice as flaky and oily at the same time (hey, it happens!); it looks extremely dull and dehydrated no matter how many gallons of water I consume, and acne that I thought I already left in puberty comes back to say hello.
Now, if there's one thing I learned through years of experimenting and falling in love with skincare, it's that routine length and using a wide range of products in one go don't necessarily translate to perfect results. Sometimes, a select few applied strategically is enough to deliver what you're looking for. And with summer's peak bringing in sweat, oil, and dirt heavily to your skin on the daily (more so than 'regular' days of the year), you wouldn't want to cause more harm by packing on a bajillion layers of product under or on top of it.
My tried and tested solution? Finding just a handful of skincare picks that pack a punch when it comes to keeping my skin calm, clean, and healthy even when the season is out to get me. After testing who knows how many, I narrowed down my newest summer-friendly arsenal to four products.
ThisWorks Morning Expert Vitamin C Power Mask
When I first got this product, I was really amused by it since ThisWorks' brand name is really committing to saying that this pick (along with everything else they're selling), well, works. Quite a bold move, don't you think? The Morning Expert Vitamin C Power Mask claims to have '10% Vitamin C and jojoba oil to smooth and brighten dull, tired looking skin' which is exactly what my skin is like especially in this weather. Given this, I immediately gave it a whirl.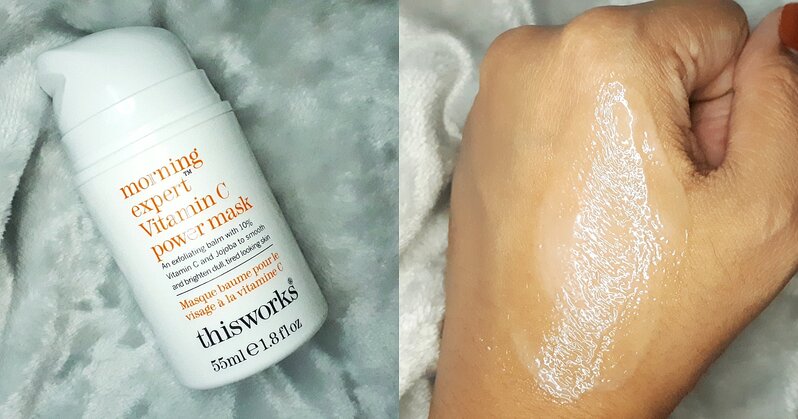 One thing to note for first timers is that even if it claims to be a mask, it is actually an exfoliating balm that doubles up as a cleanser. For those who would love more intensive action, that's when you can leave it on for 10 minutes. Now, what surprised me the most when I used it for the first time is how gentle it is to the skin and how it literally is a one-step morning routine on its own. The entire day my skin was just bright and glowy and did not end up shiny at all even until I had to re-wash my face at night to retire for the day. My skin looks nicely hydrated even with its excellent oil control. I've been using this every other two days for I think a month or so (Mondays, Thursdays and Sundays) and it definitely replaced everything on my morning skincare routine except for sunscreen. I highly recommend giving this a try. You can start looking via Sephora Singapore.


Pixi Skintreats Glow Mud Cleanser

On days when I skip on the ThisWorks balm for my morning routine, I simply wash my face with plain water. This is to let it breathe and detoxify, letting it excrete oil and sweat in its usual state given the extreme heat. This is because over-stripping your skin of natural moisture and oils by overpowering it with products will only lead to tragic results. So just like a guard having its shifts changed, I turn to the Pixi Skintreats Glow Mud Cleanser on some alternating nights (Wednesdays and Fridays).
Enriched with 5% Glycolic Acid and Aloe Vera, this helps extremely when it comes to cleaning out my pores and dealing with impurities that accumulated during the day. Besides my skin being visibly brighter and calmer after using this, what I like about it the most is its smooth and gentle texture and the soothing scent it comes with. Given that I have sensitive skin, you would think that incorporating acids into my routine would be really difficult, but it's good to note that I didn't experience any stinging, extra dryness, or even irritations throughout the time that I'm using it. Overall, I am deeply satisfied with this pick as the one on night-duty in parallel to the ThisWorks Power Mask.
Kiehl's Ultra Face Cream
One thing I hate about having too much product on my skin during this time of year? Feeling like my skin is heavy and clogged. Thankfully, this good ol' tub of Kiehl's bestselling Ultra Face Cream landed on my routine to complement my already potent cleansers. Aside from being gentle and non-greasy, which is definitely a life-saver given the heat, I also noticed that the tiniest amount of this leaves my skin feeling smooth and soft throughout the day.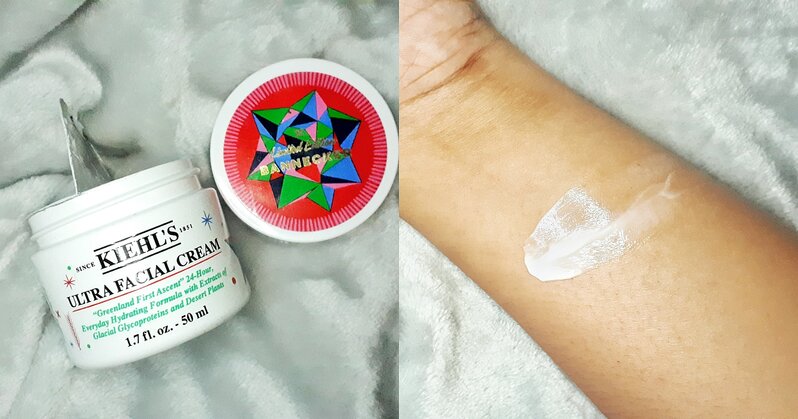 I used to steer clear from cream-type moisturisers because I always end up having to deal with feeling another layer clinging to my skin but this didn't give me that issue. It also gets absorbed very quickly so there's definitely no downtime should I need to just cleanse, moisturise, and go. I kid you not, after both cleansers I mentioned earlier, I just tap on a tiny amount of this on my face (or sometimes other areas of my body that have gone flaky) day or night and just get on with whatever I'm doing. P.S. This packaging is from the Limited Edition version in collaboration with Bannecker but the inside is just as good as the clean and classic one you can buy off the shelves at any time of the year.
Fresh Sugar Advanced Lip Treatment
Let's address one thing first before I start talking about this: I am not a Scorpio but I am loving the white and purple aesthetic of this tube. With that out of the way, I just had to add it to this list because most people often forget that your lips should be part of your skincare routine, too.

Ever since I was young and before I discovered my now steady relationship with lipsticks, chapped lips have always been my problem. It gets worse during summer when crusting, cracking, and even bleeding sometimes ensues (sorry for the TMI but it's true). And after years and years of searching for a lip treatment to help put an end to my misery, I was lucky enough to be able to try the cult favourite Fresh Sugar Lip Treatment (Untinted).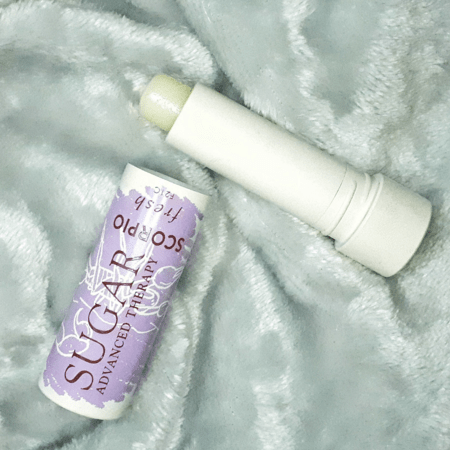 I initially didn't like it because you would definitely feel it sitting on your lips. And while it is not sticky, it has a very present feel to it. The product itself is also very soft, so avoiding to twist it too much out of the tube or applying it too hard is inadvisable. However, after using it consecutively for a couple of days then weeks, I slowly fell in love with it. I noticed that my lips have significantly improved with no major cracking or crusting in sight. I also discovered that the best way to put it on is before I do the rest of my makeup and just wipe off the excess when I'm about to apply my lipstick. It makes the application and the finish a lot easier and seamless and my lips don't look harassed even when I remove the product at the end of the day. It's also good to note that it has SPF15 to ensure that my lips are also protected even as I frolic out in the open all day.

For those curious, I don't recommend this as a lipstick topper, mind you, because chances are it would make the lipstick feel heavy. With this, I suggest to just stick to the tinted variants if you prefer a hint of colour or use it as a primer as I do. Better yet, just use it on days when you're giving your lips a break, just like how you do things when you're giving your skin a breather from makeup.
P.S. Make sure you also take note of these makeup essentials on your next beach trip.