Everyone's favourite season has finally come and I for one am very excited to spend summer with my friends and family. While everyone is busy planning what to do or where to go this summer, there's a burning question on everyone's mind: what to bring to your summer trip.
So for my first article on ClozetteINSIDER, I have decided to share my summer travel essentials and the top things that I pack for trips this summer!
--------------------------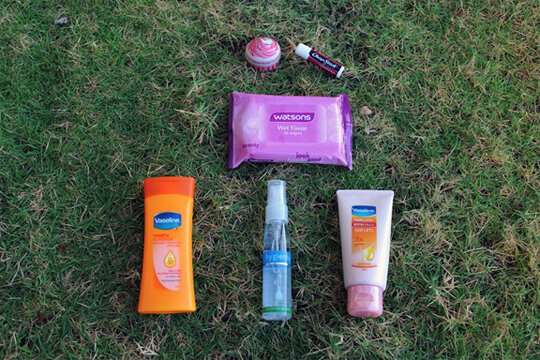 At the top of my list are toiletries and beauty essentials. Whenever I go on my summer trips, I always pack my sunscreen and lotion first. These two are the most common essentials to protect our skin from the harsh rays of the sun. As for me, I always try my best to take care of my skin and just have the right amount of tan that I need for summer.
Next are my trusty sanitizer and wet tissue, just in case I need to clean up any messes during the trip and keep my hands clean before meals on the road. Another on my list is lip balm. When you are on the beach it is not necessary to have your lipstick around. So why not try a more natural look and protect your lips with a lightly tinted lip balm to soothe your dry lips.
Summer Accessories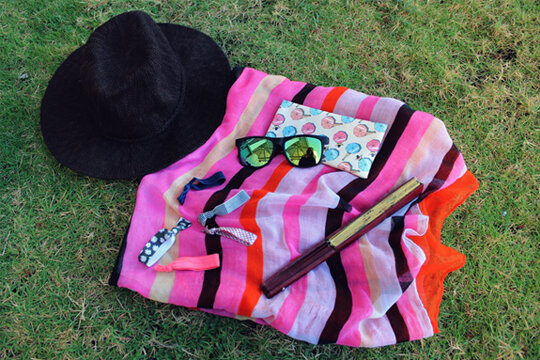 When it comes to Summer trips, there comes a point when the heat becomes unbearable to handle especially on city tours. So to combat that, I suggest you always bring shades and a big floppy hat. You can also bring along a fan with you to cool you down even more. If you are still concerned about burning your skin, then pack a scarf that you can drape over your shoulders or use as a cover up.
Most girls also love to keep their long hair down; but when it gets too hot and you need your hair away from your face, hair ties are your best friend. Tie your hair in a high ponytail or a messy bun for a great look this summer.
Gadgets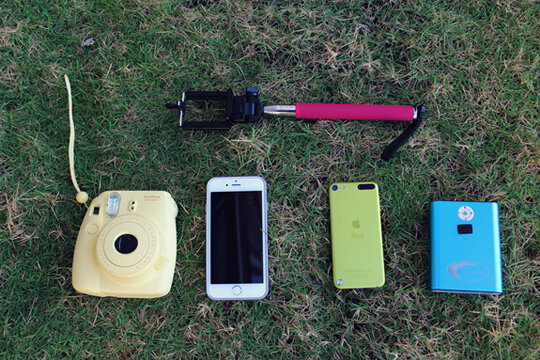 It is a must to bring gadgets while on a trip as a way to store memories. I usually bring my iPhone, iTouch, instax, and my camera around to take memorable photos. Also with all that gadget usage, do not forget to bring along a power bank so you can freely enjoy using your gadgets without worrying that you will run out of batteries.
Basic Summer OOTDs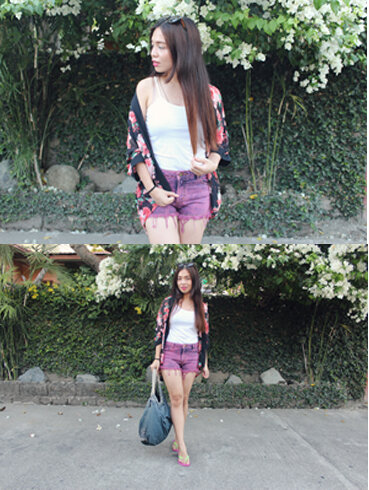 If you are having trouble deciding on the clothes to bring on your trip, you can always try for the basics and not over-think your outfits. I suggest a tank top, shorts, kimono (or a cover up), plus your flip-flops and you are good to go. These pieces are also great for packing because they take less space in your bag. If you want to be more stylish, choose attractive colours or do not be afraid to use prints. These would require less accessories on your end as well!
What will you be bringing to your Summer vacation?
Let us know in the comment box below!
Want to know more about Patricia? Follow her here!