You've probably heard about the accusations skincare brand Sunday Riley received regarding the reviews of their products on Sephora. The rumours all started with a Reddit post from their former employee detailing email instructions from the company on how to post fake reviews without being detected. And now, almost exactly a year later, the cult-favourite brand has finally settled an investigation conducted by the US Federal Trade Commission (FTC), but the result is not exactly helping solve the issue on authenticity.
The Jury
Despite almost basically admitting in a statement that they "[encouraged] people to post positive reviews" when the whole issue blew up last year, Sunday Riley neither admitted nor denied any of the allegations in the settlement. After the FTC filed the complaint, the skincare company simply agreed not to break the law again in the future. It's a small step in the right direction, but not everyone's happy with the settled outcome. After all, they weren't given any form of punishment nor were they sanctioned to give their consumers refunds. For two of FTC's commissioners, the settlement won't really "deter other would-be wrongdoers" and therefore does not solve the growing problem.
On the fake and the authentic
For some companies, an increase in ratings directly impacts their sales. So such an act can hurt honest businesses, and worse, even encourage them to do the same. But more than that, fake reviews cheat us consumers of our hard-earned money. According to Pew Research Center, in 2016, "half of adults under 50 routinely check online reviews before buying new items." For #TeamClozette's Evon Toh, reading through reviews is a must-do, especially when she's buying products for the first time. So imagine if a product has garnered tons of positive but made-up reviews — that's fooling someone to buy something that may not be what's really best for their needs.
Dealing with care
This sort of fake allegation isn't new in the beauty industry. Rumours of fake accounts, fake followers, and fake reviews have been rampant especially in the age of social media and the internet. So it's understandable that we've all grown to have trust issues when it comes to these sorts of things.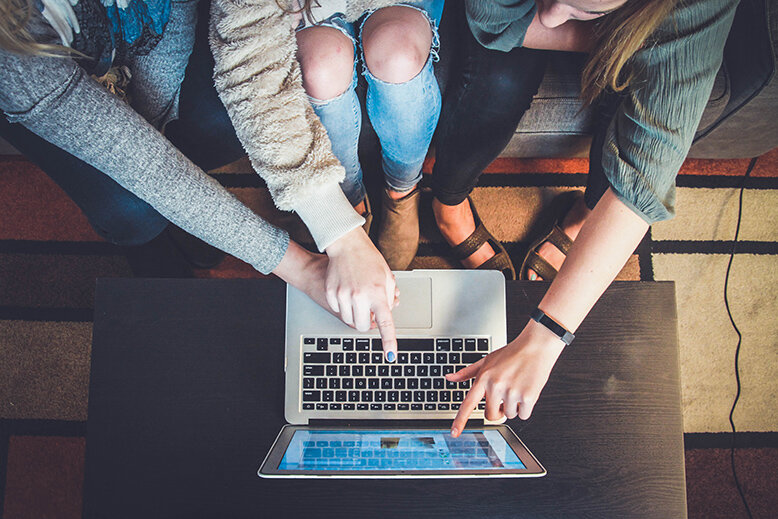 A few ladies of #TeamClozette has offered their views on the issue. For Jamie Lee, it has become an accepted fact that all these reviews we see online won't be 100 per cent real. According to her, "We have to listen, digest, and try out for ourselves" whether the product is worth it or not. If you spot a number of reviews that have similarity in wording, it might be best to hold off your decision on buying. Abby Gabriel says it's a must to read through a lot of reviews. Aside from checking official sites, watch vlogs and read blogs before you decide. Granted, it's quite difficult to discern what's real from not, so Dhivya Latha says to follow reviews that show before and after photos for proof.
While there's a lack of trustworthy action on the part of companies and organisations that govern over them, we consumers are left to our own devices when it comes to purchasing beauty products we can trust. Research is always key, and don't just settle for one source before choosing once and for all.