Just like that, we're halfway through October. As if to compensate for the rapid passing of the time, several exciting headlines have made waves this week. From Sunnies Face's arrival in Singapore to the unveiling of the new iPhone 12, we have a lot to look forward to. Curious to know more? Read on.
Sunnies Face is now in Singapore
SG beauty lovers, rejoice! The cult-fave Filipino beauty brand Sunnies Face is now available in The Red Dot. After multiple requests for international shipping, the brand finally expands its availability in Southeast Asia. The announcement was made through a cute Instagram video showing a Sunnies Face Air Blush compact bouncing in the Supertree Grove of Gardens By The Bay. You can now shop their products, including the oh-so-raved-about Fluffmatte Lipsticks, via Lazada Singapore.
Emily Ratajowski becomes a beauty entrepreneur
Meanwhile, in the skincare arena, model Emily Ratajowski has proven to be not just an effusive writer, but also a budding entrepreneur. She is now a partner and the creative director of Loops Beauty, a hydrogel face mask brand currently taking over social media. The brand is a fave among stars like Vanessa Hudgens and Emma Roberts. "Our vision for Loops goes way beyond face care. We're reimagining traditional beauty as you know it. Lifestyle Beauty is about giving you tools to maintain and enhance your image around the life you're already creating. This is just the beginning," EmRata shared on Loops' Instagram. We can't wait to see what she has planned for brand in the near future.
The iPhone 12 ditches the charger adaptor and earbuds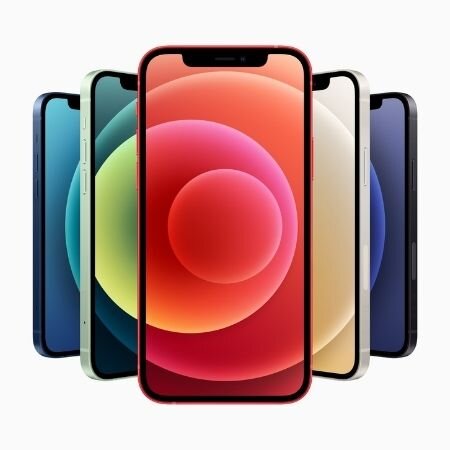 Perhaps the biggest piece of news this week, Apple recently revealed the final designs of the iPhone 12, 12 Mini, Pro, and Pro Max. But it also comes with another shocking revelation: they're ditching the complementary charger adaptor and earbuds. While the power cord is still included, iPhone users will have to buy the adaptors and EarPods separately if they want to upgrade. This move was Apple's bid to "reduce carbon emissions and avoid the mining and use of precious materials", according to Lisa Jackson, Apple's vice president of environment, policy, and social initiatives. Wireless charging is also available through the iPhone 12's MagSafe magnet system but you also have to buy the charging dock separately. With that in mind, will this move help reduce the tech industry's carbon footprint in the long run?
Ariana Grande to star with Timothée Chalamet in a Netflix film
The cast of Adam McKay's DON'T LOOK UP is absolutely iconic:

💫Leonardo DiCaprio joins
💫Jennifer Lawrence &
💫Rob Morgan alongside
💫Meryl Streep
💫Cate Blanchett
💫Jonah Hill
💫Himesh Patel
💫Timothée Chalamet
💫Ariana Grande
💫Kid Cudi
💫Matthew Perry
💫Tomer Sisley pic.twitter.com/UODRd7r2t8

— NetflixFilm (@NetflixFilm) October 14, 2020
After the news of her new album's release comes another thing to look forward to from Ariana Grande. It has been confirmed that the 'Rain On Me' singer and the Dune actor will be starring side-by-side in the Netflix comedy film Don't Look Up. The film will be about some "low-level astronomers who attempt to warn humans of an approaching asteroid that will destroy the planet" according to Hypebae. They will be joining Jennifer Lawrence, Kid Cudi, Meryl Streep, Cate Blanchett, Leonardo DiCaprio, Jonah Hill, Rob Morgan, and Matthew Perry and directed by Adam McKay.
Meet the first Filipina 'French Open' semi-finalist
Moving on to the sports world, our week started off on a great note. Meet Alex Eala, the 15-year-old athlete that made history last Wednesday as the first Filipino to reach that far in a Grand Slam event at the French Open since 1985. The Rafa Nadal Academy scholar rose to the second top spot in the semis (the youngest semifinalist of the tournament) and put up a good fight against French tennis player Elsa Jacquemot.
Enjoy exclusive discounts with JW360 until 31 October
Speaking of things from overseas, have you been missing authentic Japanese food? You don't need to go far if you're in Singapore. Head over to Jewel Changi Airport's "Little Japan" at JW360 to indulge your cravings. Get 20 per cent off your bill from Sujuu Masayuki and the Cafe, available from Monday to Thursday, by sharing the video above on your Facebook page. Then, show the staff your profile with the shared video to avail of the discount. You can also get SGD3 off your bill with a minimum spend at Nomono, or head over to the Nomono Shopee page to get the same discount with the code JW360GHIB.
Hong Kong and Singapore to open a two-way air travel bubble
Want to actually travel next? Singaporeans may be seeing a reopening of air travel to and from Hong Kong soon. Hong Kong and Singapore just announced that they're in talks of arranging a two-way air travel bubble between the two countries. As per the announcement, travellers will be allowed minimally restricted access to both countries regardless of itinerary and purpose of travel. This means leisure travel will be allowed. However, COVID-19 testing prior to departure and after arrival is required, some other additional measures will also be put in place to keep the risk of transmissions low for both countries. If you do hope to take advantage of this arrangement, please remember to practice utmost caution while travelling.
(Cover photo from: @sunniesface)
As for last week, did you know that Cardi B has a new footwear collab with Reebok? Discover last week's happenings here.