From individual activities to those better enjoyed with friends and family, the possibilities are endless when your goal is to have fun under the sun. But make sure you don't forget about your skin while doing your favourite outdoor activities. Of course, using sun protection is a must, but it shouldn't be just anything. We know how notorious skin dryness is when the sun's out and certain ingredients in sunscreens can dry out your skin even more. So a moisturising sunscreen is a must. Pick one that's hydrating yet lightweight — perfectly formulated to protect you depending on your outdoor activity and doesn't dry you out. If you don't know where to look, here are picks from Sunplay Skin Aqua.

Swimming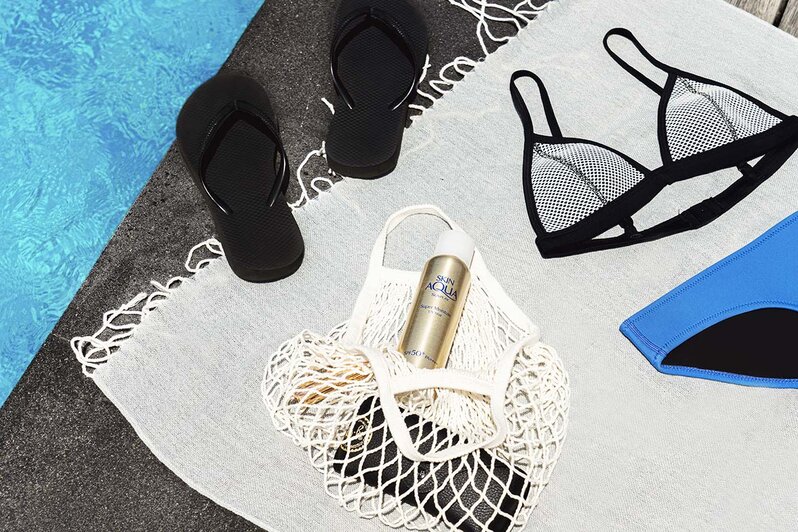 Before you hit the pool or the beach, make sure you apply the
Sunplay Skin Aqua Super Moisture UV Mist SPF 50+ PA++++
, which gives you the sun protection you need, along with the convenience of re-application. This moisturising sunscreen, which contains snow fungus extract that hydrates the skin; nano hyaluronic acid that retains moisture; purslane flower extract that's rich in vitamins A and C and Omega-3 Fatty Acids that helps ward off skin damage, and Bisabolol that enhances the appearance of dehydrated or damaged skin, comes in a refreshing mist formula that's lightweight and water-like in texture. When not used for outdoor activities, it's great for setting makeup, too.
Dining al fresco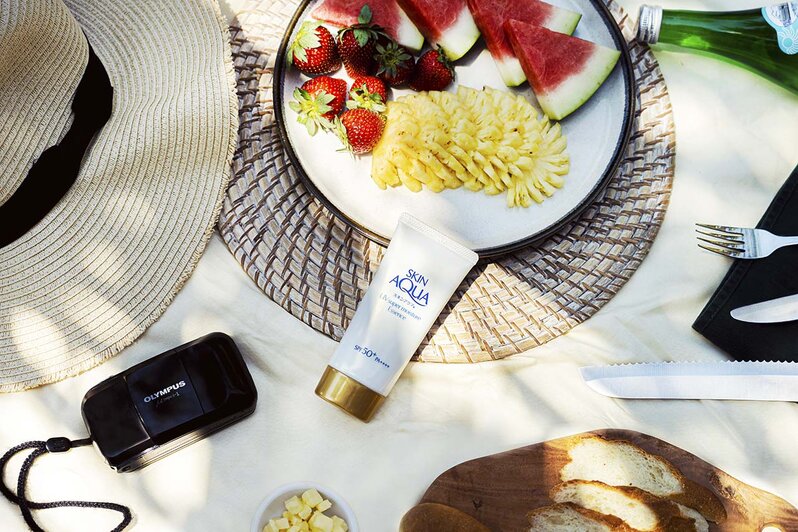 Picnics and enjoying food while lounging at the park or by the beach is surely enjoyable. The hassle of sunburn? Not at all. Before heading out, apply the
Sunplay Skin Aqua Super Moisture UV Super Moisture Essence SPF 50+ PA++++
. Aside from fending off the sun's rays, it also has skin-caring benefits that keep the skin looking plump and radiant thanks to a combination of nano hyaluronic acid, super hyaluronic acid, amino acid and collagen — it's especially moisturising (the most moisturising one from the range, in fact) yet very lightweight, making it perfect as a base for makeup. With its Light Endurance Technology, it extends the length of protection from the sun while keeping skin moisturised, allowing you more time in between re-applications. The best part? It's water- and sweat-resistant.
Shopping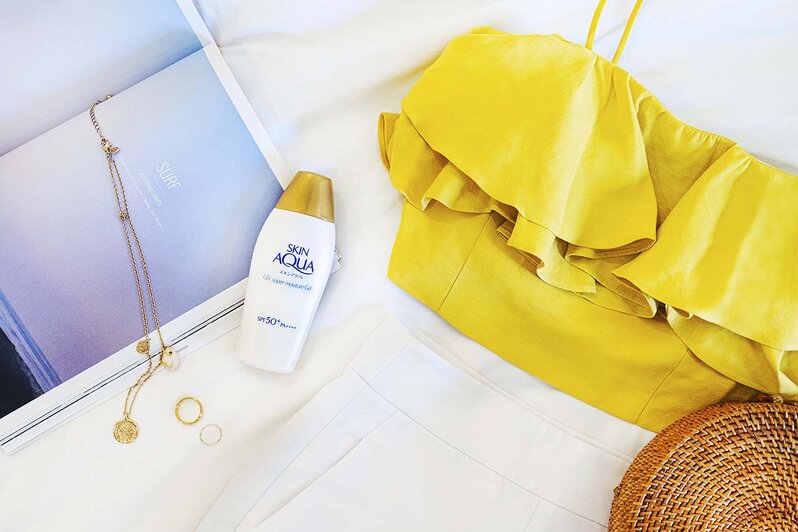 Sometimes, the best deals are scored at places you least expect them, such as markets. This is especially so when you're travelling. So when you go out and about under the sun, be ready to face the hustle — and haggle! — with the help of
Sunplay Skin Aqua UV Super Moisture Gel SPF 50+ PA++++
. This is perfect for when you need to walk a lot because it's fast-absorbing, water- and sweat-resistant, and keeps your skin hydrated and luminous, on top of warding off the sun's rays. It feels like water on the skin, too. It also contains nano hyaluronic acid, Super Hyaluronic Acid, Amino Acid and Collagen for that extra hydration. Plus, it has a mild formula that's great for normal, dry or sensitive skin.
Get ready to feel at ease having fun under the sun with Sunplay Skin Aqua. Get yours here.