(cover photo from demmiefermin)
A signature lip colour makes you stand out, creating a lasting first impression that goes beyond your choice of clothes. After all, your favourite shade is one that not only reflects your style philosophy or complements your choice of OOTD, but also captures a hint of your personality. If you're fearless and love being out-there and heard, a bold lippie is most probably your best friend. If you're the type who prefers to be a bit more low-key, you'd probably be more comfortable with nude or pink shades.
But if you're still unsure which lipstick shade to get next time you're out makeup shopping, take our Lip Colour Personality Quiz below and find out which lip colour you should be rocking!
--------------------------

The Lip Colour Personality Quiz
Question #1: How would your friends describe your personality?
a) Loud, boisterous, life of the party
b) Friendly, easy to get along with, sweetheart
c) Quiet, contemplative, initially shy
d) Independent, opinionated, approachable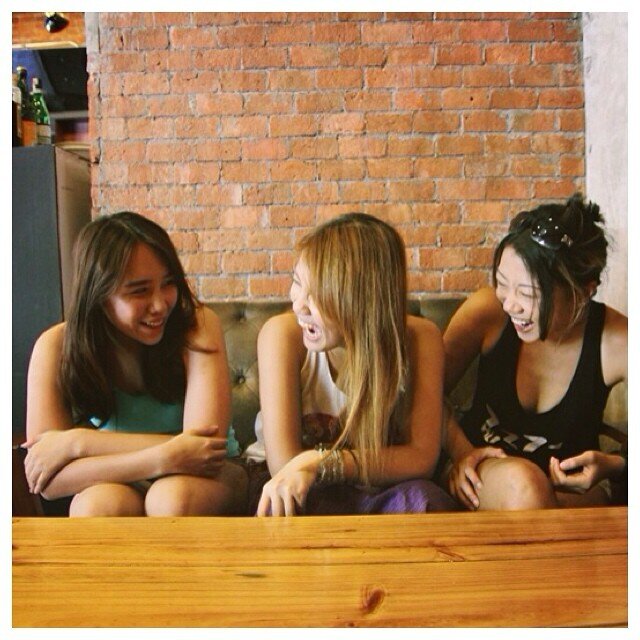 Question #2: In your opinion, which of these statements best describes you?
a) All eyes on me, please!
b) I love going out and making new friends
c) People watching is my hobby
d) Being alone doesn't scare me; in fact I treasure it!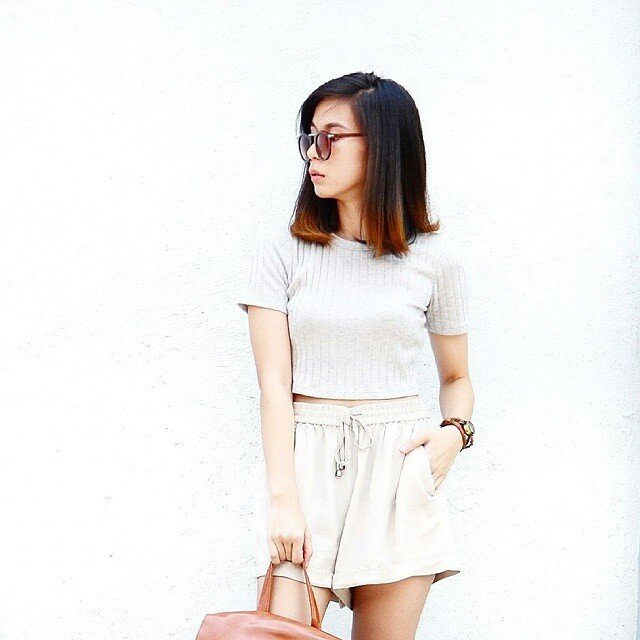 Question #3: What's your go-to every day style?
a) I change my style everyday, going from monochrome to sweet and girly
b) Skirts, flowy tops, and a dash of floral
c) Monochrome, or something casual and simple
d) Edgy--basically anything bold, sleek, and chic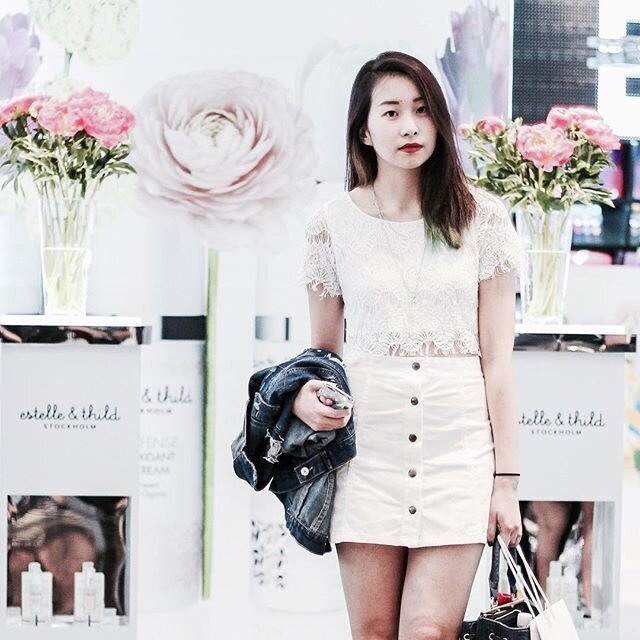 Question #4: Who is your celebrity beauty inspiration?
a) Taylor Swift
b) Emma Watson
c) Jessica Alba
d) Kendall Jenner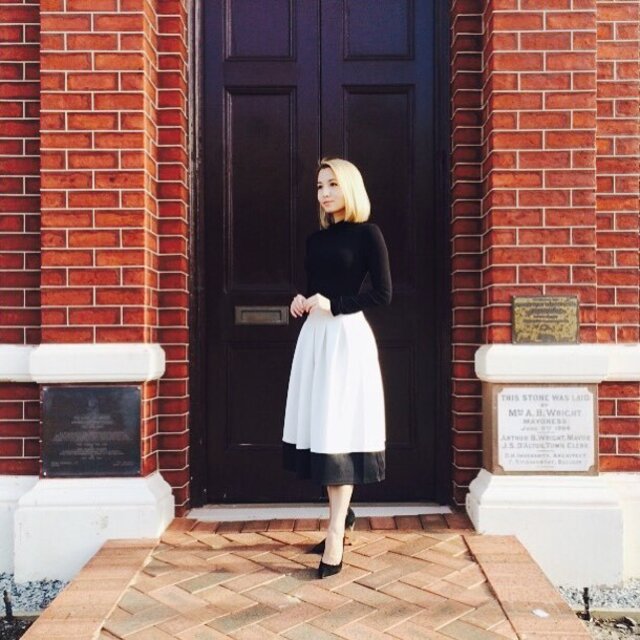 Question #5: What's your favourite lipstick finish
a) Creamy
b) Glossy
c) Satin
d) Matte or Suede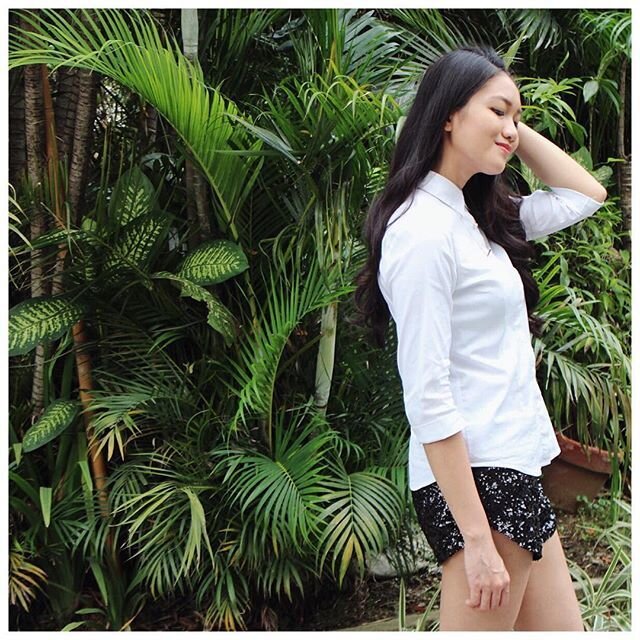 Question #6: You're out for drinks with your girlfriends, what do you order?
a) Wine
b) Iced Tea or Soda
c) Coffee
d) A bold cocktail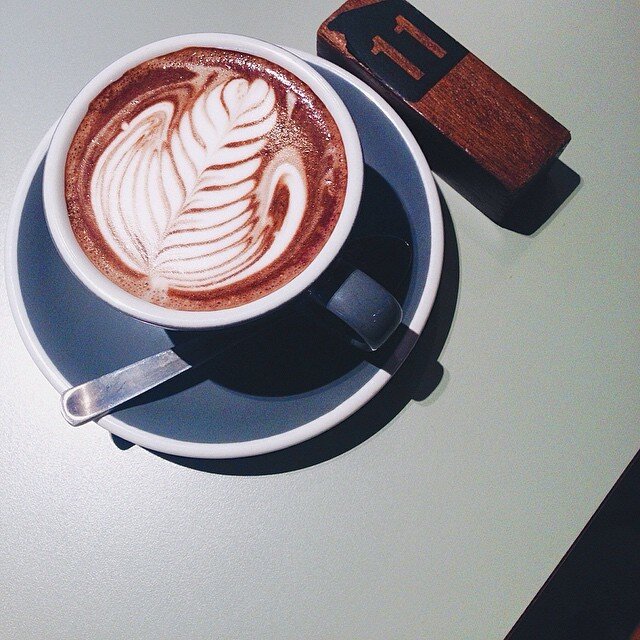 RESULTS
If you answered mostly (a): Go red or go home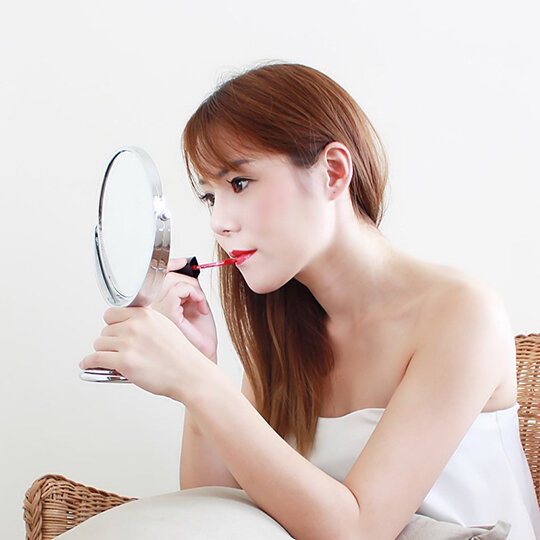 (photo from aggylow)
Your personality is meant to rock the red lip--and you are spoilt for choice. From glossy, muted red lips to the bold matte red lip rocked by super stars Rihanna and Taylor Swift, you have the personality to carry off each red shade and lipstick finish. You turn heads whenever you walk into the room and carry yourself with confidence, chatting up anyone no matter which event you may be at.
For a red pout that is wearable without being too bold and bright, go for a berry shade like
Estée Lauder's Pure Envy Lip Potion in Quiet Riot #10
. Its Advanced True Vision technology creates a soft, balmy texture that glides effortlessly on the lips for a comfortable and rich lip colour that lasts through the day.
RESULTS
If you answered mostly (b): Coral is the way to go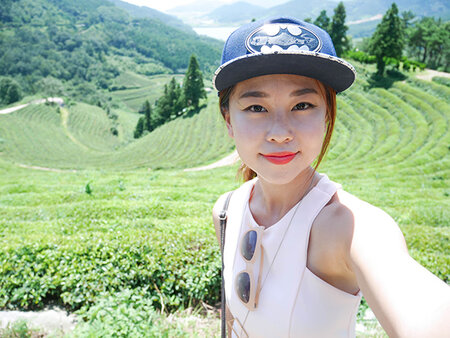 (photo from CelineChiam)
You're all about creating a muted statement around your look. You love bright colours and have a sweet, girly attitude that makes you approachable and easy to get along with. As such, pink lips is the way to go. It's a sweet, approachable shade that is easy to wear and adds a bright pop of colour to your lips without being too bold or in-your-face.
For this, we love
Estée Lauder's Pure Colour Envy Lip Potion in Cold Fire #5
. It's a sweet coral shade with a hint of pink. Its rich colour formulation adds depth and dimension to your lips in just one swipe, perfect for that sweet girl-next-door pout.
RESULTS
If you answered mostly (c): It's okay to go Nude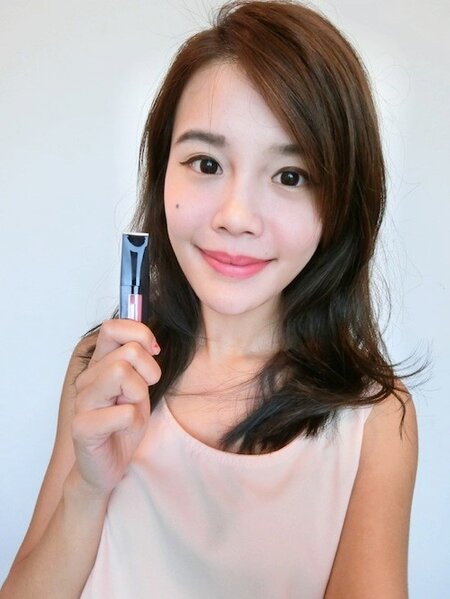 (photo from maybelinesim)
You are down to earthy, homey, and love the simplicity of life. You don't necessarily shrink away from the crowd, but you definitely value your alone time and are okay with mingling quietly in groups. Reflect that in your look with nude shades, ranging from light nude pink to muted browns. Best thing about rocking nude shades, you get to play and experiment with your eye makeup.
For a nude lip colour with a sweet hint of pink, go for
Estée Lauder's Pure Colour Envy Lip Potion in Fierce Beauty #4
. The sultry, rich formulation gives your lips a bit more dimension for a wearable nude shade.
RESULTS
If you answered mostly (d): Don't be afraid to go bold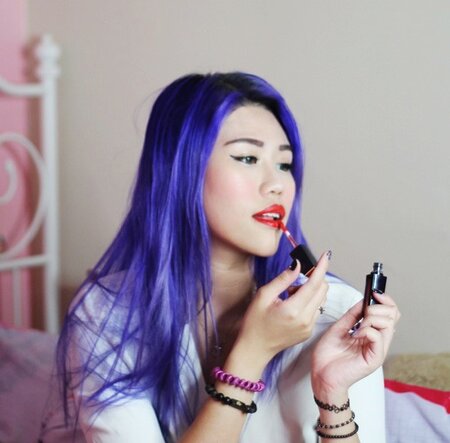 (photo from triissy)
You're an individual and opinionated. You're also not afraid to create a statement and aren't worried about what others may think of you. You're great with crowds but also great alone, going through life caught in your own whims and thoughts. So don't be afraid to go bold--reflect that fearless spirit in your lip colour with fun bold shades like plums, bright purples, bright pinks, bright reds, or deep vampy reds.
For a truly bold statement that pops, go for
Estée Lauder's Pure Colour Envy Lip Potion in Lethal Red #6
. It's a rich bright red shade for that bold, attention-getting pout.
What results did you get? Share it with us in the comment box below!
Click here for more makeup inspiration from our Community!