Today's fast-paced world is progressive, tech-mediated, and innovative. However, despite these many advances, humans have also become dependent and prone to many health risks. This is why movements when it comes to wellness and fitness has become the mandate of many brands and initiatives. One that has become well known in the field is Fitbit.
Evolving since their first designs launched in 2007, the wellness gadget brand has now launched Fitbit Inspire HR, which has elevated features and technology aiming to optimise one's fitness journey. Perfect for both those who are new to wearables and are already patrons of said tech but would want lower-cost options with great quality, this gadget priced at SGD158 aims to deliver a motivational and goal-celebratory approach when it comes to wellness.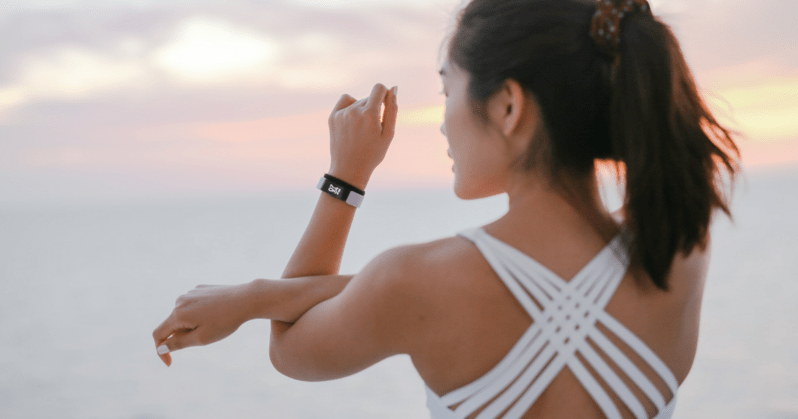 To see whether or not it really commits to its claims, we asked Clozette Ambassador Manda Olivia to give it a spin. She said, "Being healthy is of top priority to me and fitness is the key to that. Be it spinning, running or yoga, scheduling fitness sessions twice to thrice a week is my way of release." After incorporating the Fitbit Inspire HR to her current lifestyle and even taking it on her recent fitness retreat, here's what she has to say about it.
First impressions
Just as how first impressions usually go, the packaging and the setting up is the first challenge. With this, we asked Manda how it was like when she got hold of the product for the first time. Manda shared, "My first thought upon seeing the Fitbit Inspire HR in its box is that I thought it was going to be a hassle to set up. However, upon opening the box and following the instructions that came with it, I set it up in less than five minutes — hassle-free."
Manda then proceeded to share her experience upon wearing it for the first time. She shared, "I was really thrilled at how sleek and sophisticated it looks. [It] makes outfit pairing with active wear, or even typical day clothes, easy." She went on to describe it as an accessory that looks like "it's there, but not really" since it just "looks like a band around my wrist [and] gives a distraction-free feel even as I workout."