Gone are the days when a new cellphone model would excite me. These days, tech in beauty is more my jam. My first foray into the beauty gadget world was through the Foreo Luna Mini 2, which left quite a good impression on me, creating hope for more fun finds in the tech-beauty dimension. When first presented with the prospect of trying out the Skin Inc Optimizer Voyage Tri Light ++, however, my old sceptical self shone through. I may have lucked out in my first gadget, but did this one surprise me in a good way as well?
What's the Skin Inc Optimizer Voyage Tri Light ++?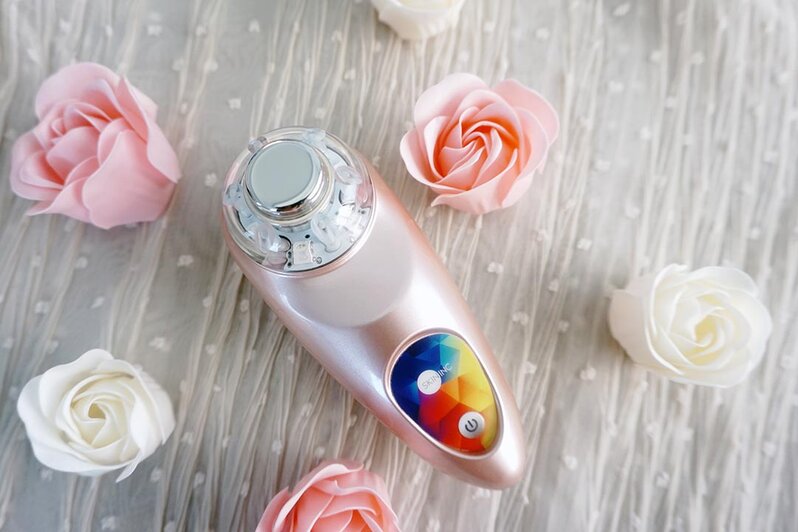 The device is said to combine the power of NASA-inspired LED Chromotherapy to activate the light receptors in the skin and Low Frequency Stimulation to address different skin concerns like brightening, anti-ageing, blemish control and more. The original version of the teardrop-shaped device has three lights while the limited-edition one in sleek Rose Gold, which I got to try, has five.
Turning the device on (and off) and choosing your light based on your concern is pretty straightforward with just pressing the power button. Red is for repairing damaged skin cells, yellow is for brightening the complexion, blue is for soothing sensitive and acne-prone skin, orange is for a combination of repair and brightening, and purple is for a mix of soothing and anti-ageing. A couple of other benefits the device promise are boosting the absorption of skincare products and V-sculpt, which helps give you a lifted V-shape and reduces water retention.