(cover photo from dollarphotoclub)

Acne is not just a teenage problem that you overcome once you're done with puberty. In fact, some may only experience acne once they hit adulthood. So if you're feeling down because you don't have a clear complexion yet or suddenly find yourself breaking out often, don't be too hard on yourself. You're not alone in this!
Pimples, blackheads, and whiteheads aren't a 'forever' kind of thing. With the right skincare routine, it can be treated and banished for good. However, due to numerous myths and misconceptions about acne, it leads many to incorrectly care for their skin which often does more harm than good.
So if you don't want to damage your skin and further irritate your acne, keep reading below for the acne myths we debunked!
--------------------------
Myth: People with acne are unhygienic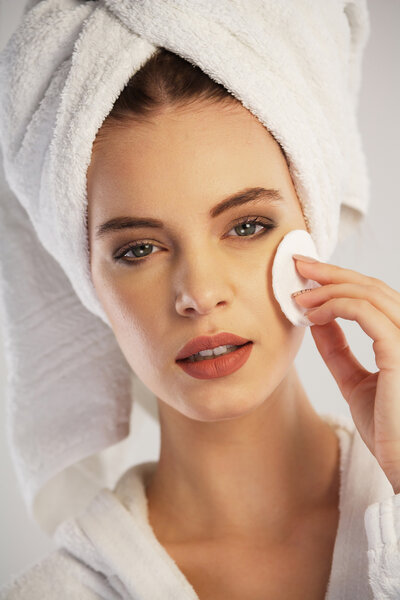 (photo from dollarphotoclub/emiliau)
It may seem like people with acne are "dirty" because they don't have clear complexions; but more often that not, these are the ones who constantly clean their faces, believing it will help solve their acne problems.
However, if you think that washing your face every few hours will keep your skin clear and hydrated, think again! Splashing water all over your face actually dries it out, leading to more production of sebum and thus increasing the chances of your pores getting clogged and developing blemishes!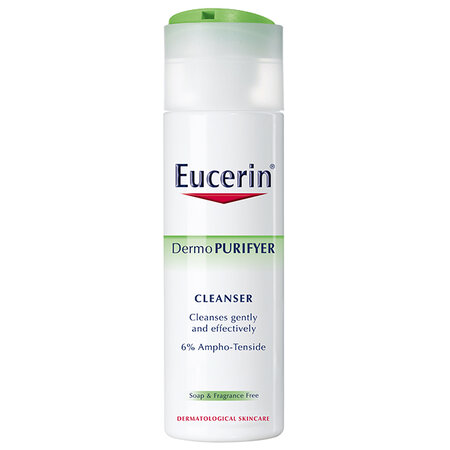 Our advice? Wash and cleanse your skin a maximum of 2 times a day—once in the morning and once at night. The
Eucerin DermoPURIFYER Cleanser
is perfect for this as its soap-free, fragrance-free gel formula gently but effectively cleanses skin, even sensitive ones! It also contains 6% Ampho-tensides to eliminate excess sebum and inhibit bacteria production which will prevent new spots from popping up.