Softly defined eyes are gorgeous, but winged eyes are even better. The satisfaction of having two identical feline flicks is breath-taking because drawing them on is hard work. You need precision, calmness, and the best eyeliner out there!
Do you want to get perfectly smooth and clean feline flicks? Besides constant practice (which is fun, too!), you will need the perfect eyeliner. So to find out which liners we love, and you surely will too, keep reading below for our six favourites ranging from drugstore to mid range to high end!
--------------------------
Kat Von D Tattoo Liner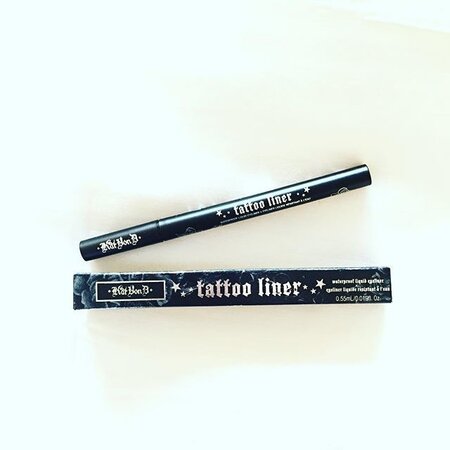 (photo from StilettoesDiva)
While felt tip eyeliners are more common, the clean precision of a brush tip is growing in popularity because it is just as amazing. Kat Von D's liquid brush-tipped eyeliner will give you control, precision, and pigmentation with just one swipe! Whether you want jet black lines or soft brown ones, this liner won't budge and smudge on the hottest of days, so you can surely have flicks on fleek all day and night!