If you're someone constantly on-the-go, then you know the importance of makeup and skincare products that are easy and quick to use. Because most busy women rarely have more than 5-15 minutes to do their beauty and skincare routines, they stick to products they know will get the job done.
So if you want to shorten your beauty routines, or you want to minimise the number of products you use, keep reading below for the list of beauty products that all busy women swear by (and love)!
--------------------------
Cleansing Water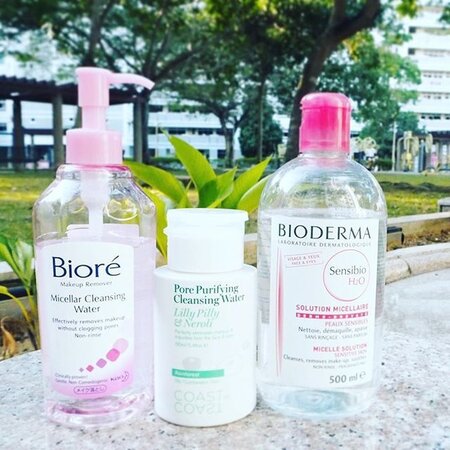 (photo from lunarrive)
A makeup remover that doubles up as a cleanser and toner, cleansing waters are the ultimate staple for busy women. These 'super' waters cleanse the skin without stripping it, leaving a cleaner and more hydrated complexion!