(cover photo from dollarphotoclub/Liv Friis-Larsen)

Did you know that while you may think you're removing your makeup thoroughly at the end of the day with your range of balms, cleansing oils, foaming cleansers, and whatnot…there are still pore-clogging residue that remain on your skin?
So if you find yourself breaking out often, it's most likely because you haven't properly removed your makeup at the end of day, leaving minute traces of it trapped within your pores.
To get a clearer complexion and say goodbye to breakouts for good, a powerful makeup remover is needed – one that will remove every last bit of makeup and grime in your pores, but still gentle enough that it won't strip your skin of its moisture. For this, we turn to the
Eucerin DermoPURIFYER Acne and Makeup Cleansing Water
as our go-to cleansing water.
This ultra light cleansing fluid acts as a makeup remover, acne reducer, and pore-tightener with its micellar technology removing all impurities and allowing your skin to breathe better.
So if you want to get soft, hydrated, and blemish-free skin, keep reading below for our reasons on why you should add the Eucerin DermoPURIFYER Acne and Makeup Cleansing Water to your beauty routine!
--------------------------
It removes makeup deeply and effectively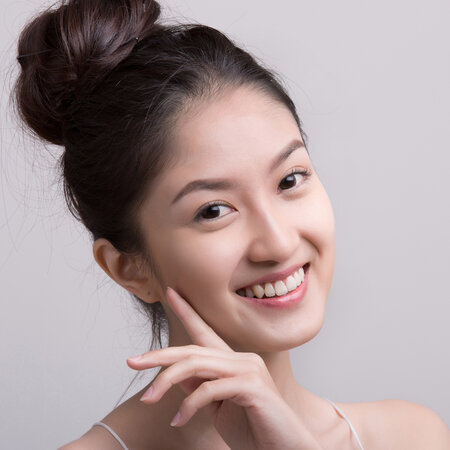 (photo from dollarphotoclub)
By now, we all know the power of micellar water and how it effectively removes makeup (even stubborn waterproof mascara!) that cannot be seen with the naked eye, and thoroughly cleanses your skin; but the
Eucerin DermoPURIFYER Acne and Makeup Cleansing Water
does more than that as it also tones and moisturises your skin, leaving it softer and more hydrated. So if you're always worried about cleansers stripping your skin and leaving it tight and dry, you won't have to worry with this one!