2016 has been a whirlwind of style inspiration, from
giving us a fresh take on classic fashion
to reinterpreting the image of what's cool, this year's sartorial journey has been enigmatic and celebratory of history, street-style and sub-cultures. This has paved the way for women to embrace diversity in their wardrobe and fully express spunk and confidence, creating a new-breed of cool-girls who are confident in who they are, where they want to go, and who they want to be.
The Coach 1941 Fall Collection
is just that, reimagining the concept of "cool" through the perfect balance of heritage and modern style. The collection is all about blending the old and the new, the hard and the soft, and the cool and the classic – perfect for the modern day woman who juggles between contrasting elements with ease and confidence as she goes through daily life.
So how do you channel the cool-girl style? Take a bold leap and make a statement with these picks from
Coach 1941 Fall Collection
.
--------------------------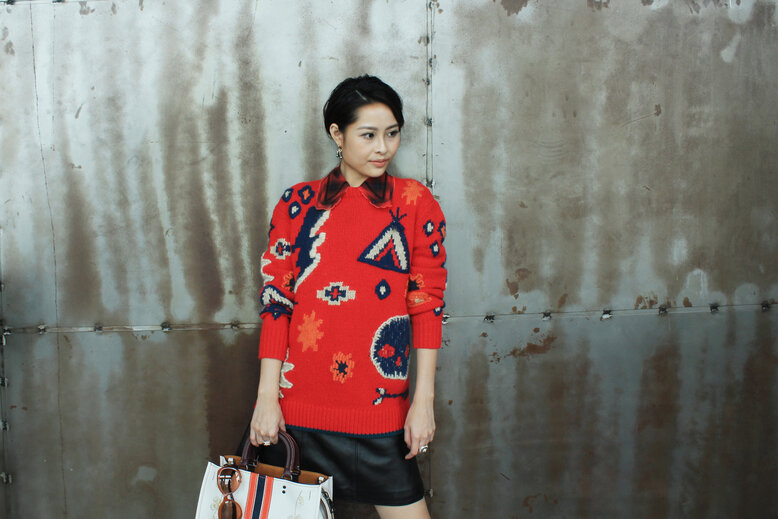 Nostalgia and the re-imagination of the classics form the backbone of this collection, and the
Motif Crewneck Sweater
fully captures that essence of prep-school-girl all grown up. Pair it with the
Leather A-line Skirt
for a blend of texture to give the look that "ready-to-take-on-the-city" vibe.