2016 has been a whirlwind of style inspiration, from
giving us a fresh take on classic fashion
to reinterpreting the image of what's cool, this year's sartorial journey has been enigmatic and celebratory of history, street-style and sub-cultures. This has paved the way for women to embrace diversity in their wardrobe and fully express spunk and confidence, creating a new-breed of cool-girls who are confident in who they are, where they want to go, and who they want to be.
The Coach 1941 Fall Collection
is just that, reimagining the concept of "cool" through the perfect balance of heritage and modern style. The collection is all about blending the old and the new, the hard and the soft, and the cool and the classic – perfect for the modern day woman who juggles between contrasting elements with ease and confidence as she goes through daily life.
So how do you channel the cool-girl style? Take a bold leap and make a statement with these picks from
Coach 1941 Fall Collection
.
--------------------------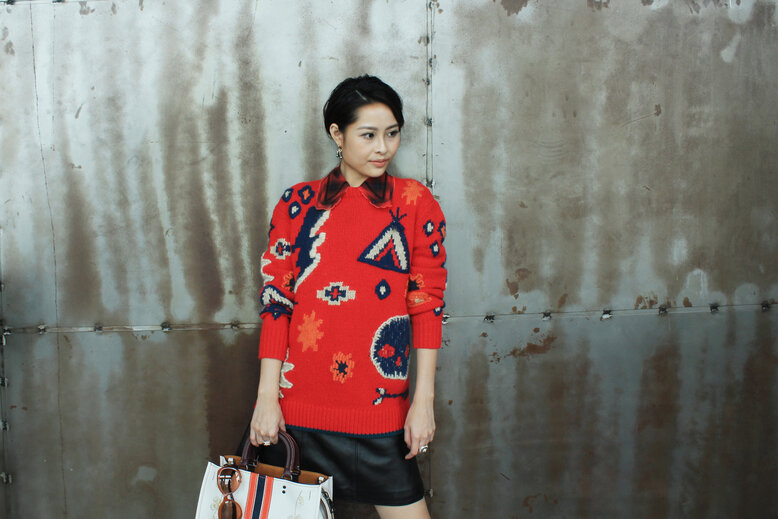 Nostalgia and the re-imagination of the classics form the backbone of this collection, and the
Motif Crewneck Sweater
fully captures that essence of prep-school-girl all grown up. Pair it with the
Leather A-line Skirt
for a blend of texture to give the look that "ready-to-take-on-the-city" vibe.
--------------------------

Western Embroidery Rogue Bag & High Vamp Loafers With Shield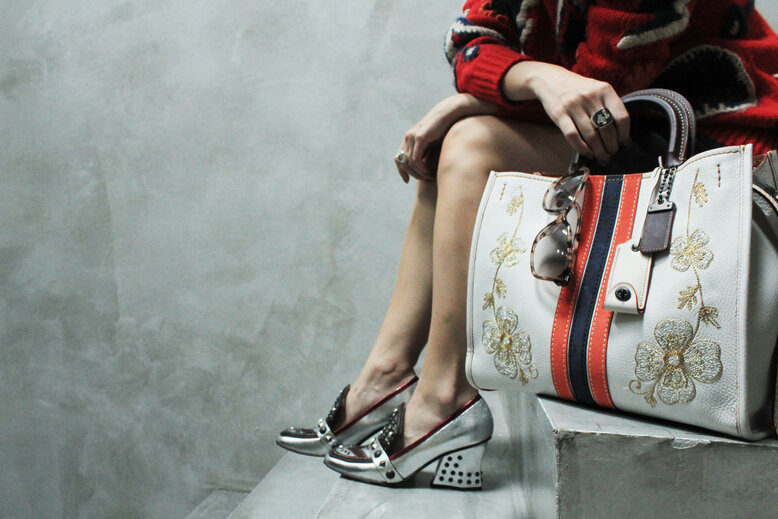 To balance the mix of textures prevalent through the collection, opt for a structured bag. Inspired by both Western wear and the modern New York subway, the
Western Embroidery Rogue Bag
blends the softness of floral detailing with bold stripes for a play on contrast.
And since this collection is full of edge and eclecticism, be fearless and go bold with your footwear with this pair of
High Vamp Loafers With Shield
. A reimagined version of hockey shoes, this statement piece is loud and bold with its embossed and shimmering leather, cabochons, studs, and an Edwardian-inspired chunky heel. It combines the extreme elements of classic glam and varsity-playoffs in pure Coach elegance.
--------------------------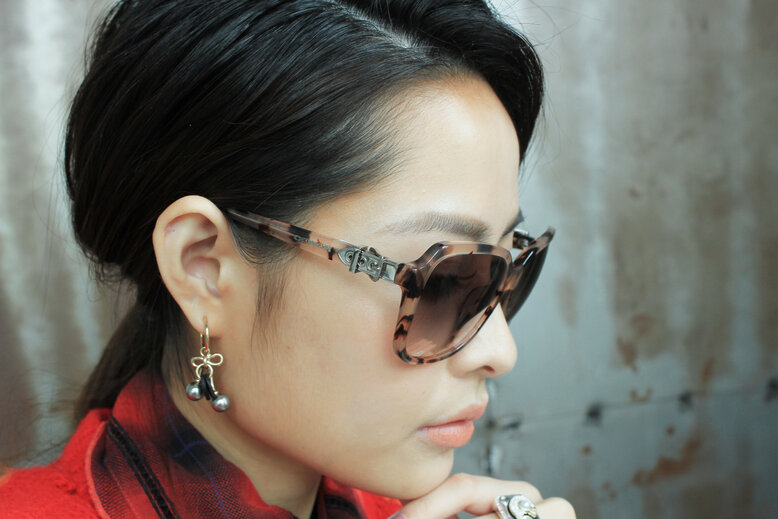 What's a cool-girl look without statement sunglasses? Straying away from typical black frames, the
Buckle Square Sunglasses
offers a hint of spunk without losing the element of mystery with its glamorously oversized frames. Inspired by the '70s, it's a throwback to hippie-glamour; but modernized and made spunky with the addition of the iconic Coach buckle hardware as a temple detail.
--------------------------

Coach and Coach 41 Championship Rings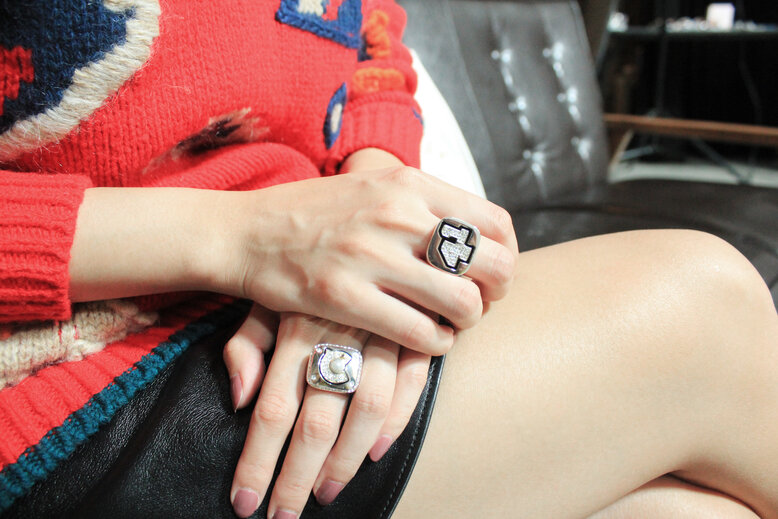 Accessories can take an outfit from an eight-to-a-ten if curated just right. Inspired by both traditional championship games and glamour statement pieces, these
Coach
and
Coach 41 Championship

Rings
are cool-girl staples. These silver rings encrusted with Swarovski crystals not only exude luxury but also celebrates the spunk of street-style and prep-school nostalgia.
--------------------------

Coach New York Eau De Toilette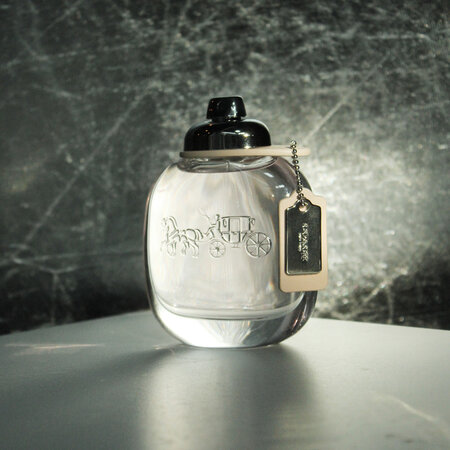 Nothing fully captures the vibe and aura of a cool-girl style than a signature scent. So to complete the look, go for a spritz of the
Coach New York Eau De Toilette
. After all, fragrances seem to have this power to capture the spirit and soul of a city; and nothing speaks "cool-girl" more than a fragrance inspired by the spontaneous energy and style of New York City.
With notes of bright, sparkling raspberry combined with hints of Turkish roses, the
Coach New York Eau De Toilette
is a musky, suede-like fragrance that represents the free-spirit and authentic cool-girl attitude of the quintessential Coach girl.
--------------------------
Find out more about the Coach 1941 Fall Collection

here

.