Buying clothes is the first step to getting your dream wardrobe but maintaining them is another story. As young fashionistas, we may not be the most knowledgeable in this aspect, but we know those who are—mothers.
They always know best when it comes to everything, and that includes proper clothing maintenance. They know that you don't just wash clothes, you have to add a few more extras such as fabric softeners and scents to keep clothes looking, feeling, and smelling new.
We got our 2 mommy Clozetters, Kersie (GlamMama) and Vinna (Vinvola) to show us how to make our stylish clothes smell fresh after washing using Downy's Unstopables In-Wash Scent Booster. Here's what they found out!
--------------------------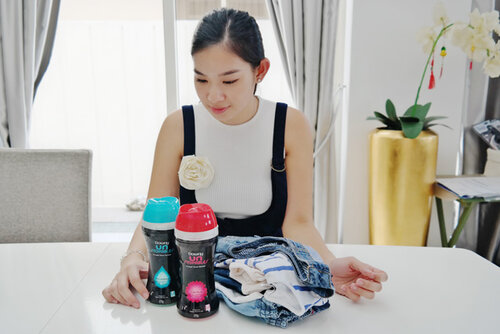 Vinna got a hold of Downy Unstopables Ruby Floral & Emerald Breeze.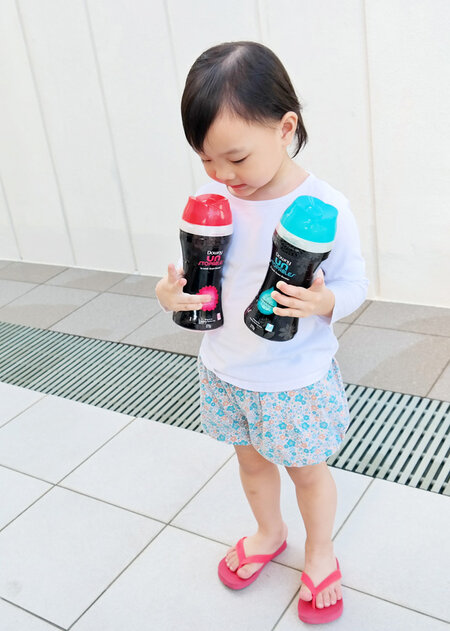 The product automatically got her attention with its chic packaging followed by the feature that allowed her to lightly squeeze the bottle to test the scent. The anticipation of the actual smell got her and her cute daughter excited.