Buying clothes is the first step to getting your dream wardrobe but maintaining them is another story. As young fashionistas, we may not be the most knowledgeable in this aspect, but we know those who are—mothers.
They always know best when it comes to everything, and that includes proper clothing maintenance. They know that you don't just wash clothes, you have to add a few more extras such as fabric softeners and scents to keep clothes looking, feeling, and smelling new.
We got our 2 mommy Clozetters, Kersie (GlamMama) and Vinna (Vinvola) to show us how to make our stylish clothes smell fresh after washing using Downy's Unstopables In-Wash Scent Booster. Here's what they found out!
--------------------------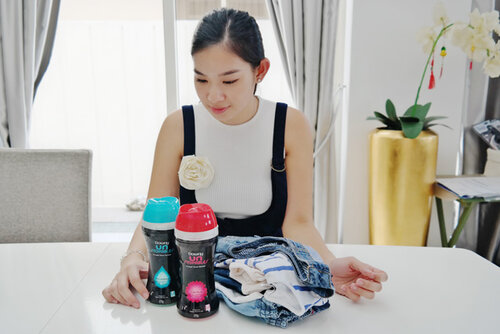 Vinna got a hold of Downy Unstopables Ruby Floral & Emerald Breeze.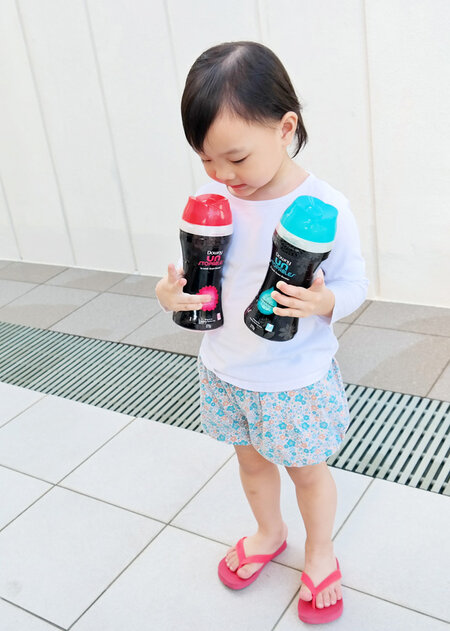 The product automatically got her attention with its chic packaging followed by the feature that allowed her to lightly squeeze the bottle to test the scent. The anticipation of the actual smell got her and her cute daughter excited.
To use it, she shook the scent beads into the cap provided and tossed it into the washing machine along with Downy's fabric enhancer concentrate. The fabric enhancer concentrate can create different scent combinations, so using it would add a range of scents to your laundry. She then added her laundry and went on to washing it as she usually does. After such, she was welcomed with a fresh pile of newly washed laundry in Downy's signature scents!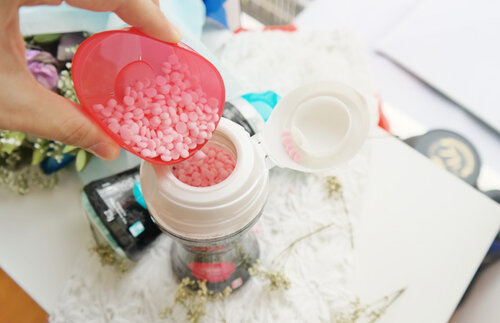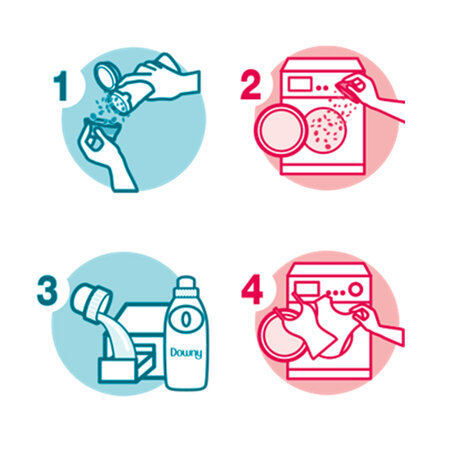 Kersie's experience was actually a fun "chore" time with her kids. Besides herself, her family got rather intrigued by the 2 pretty bottles as well. Her kids immediately picked them up for a rattle, but not before getting warned that they are strictly not for eating, though they looked so much like delicious candy!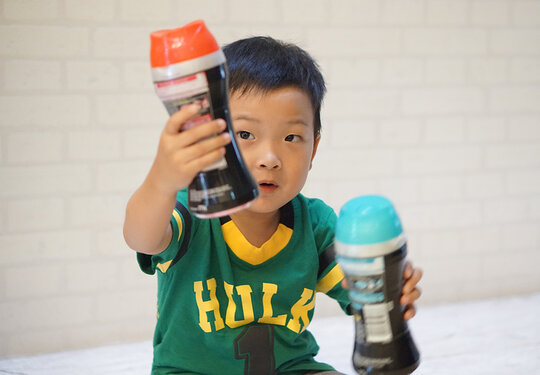 Her children started squeezing the bottles, following the instructions on the packaging, to sniff the 2 different scents. Her little boy as always, went for the pink Ruby Floral as pink was his favourite colour and her daughter picked the turquoise Emerald Breeze as her preferred one!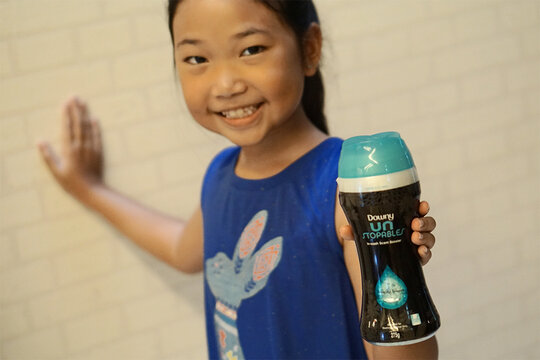 The wash definitely left a new scent they have not experienced before. Kersie discovered that Ruby Floral was a much stronger scent, very much like a sweet rose perfume, but the milder, more romantic scent like the Emerald Breeze was indeed her pick.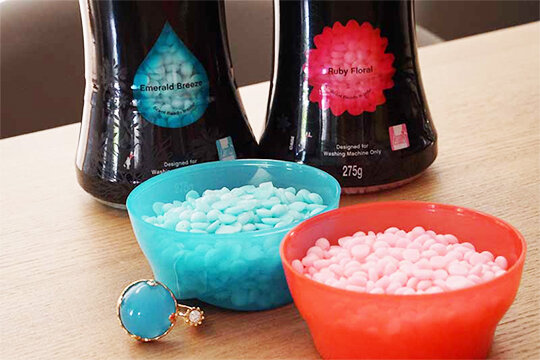 For the next round, she would tone down the amount of beads used. She found the scent pretty strong in general, so do a bit of experimenting on your own to see which scent level would be most comfortable for your family. Another idea would be to create scent combinations Downy's fabric enhancer concentrate. It would be fun to try as well!
Based on our mommy Clozetters' one-on-one experience with the product, it's safe to say that Downy Unstopables have a lasting scent that makes clothes smell more pleasant than the rest. Vinna is a witness to this after testing it for 2 weeks. The long lasting freshness was there despite the fact that she only used ¾ of the cup. It also has a pocket friendly price—your SGD 7.50 per bottle would definitely go a long way! Another tip is you could consider using Downy Unstopables together with a Downy fabric enhancer concentrate to create different scents.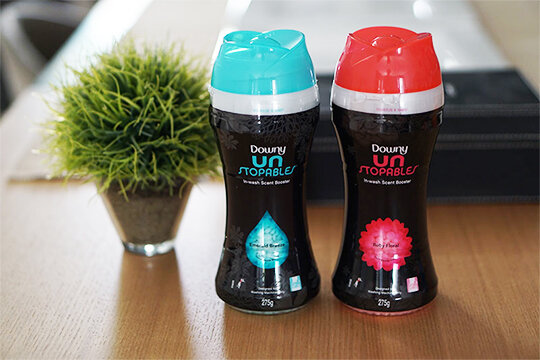 Wanna get your hands on this product? Do try out the Puzzle game to win prizes and free samples for the first 500 participants! Click here to join!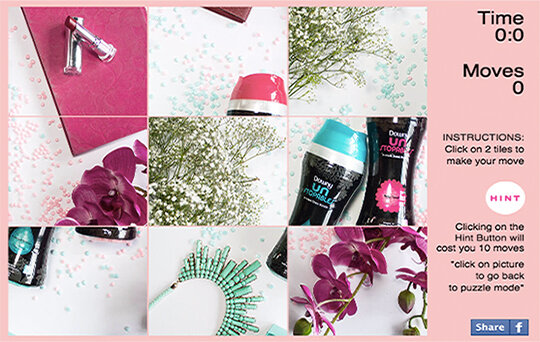 Get your own Downy's Unstopables In-Wash Scent Booster at Redmart at 20% off when you enter discount code 'Unstopables20' upon check-out. Promotion is valid from April 1, 2015 – May 31 , 2015. You can also purchase the products at selected NTUC and Cold Storage supermarkets.
Wanna try this product? Let us know what you think in the comments below!