(cover photo from depositphotos/peus)

Fashion is repetitive. The only reason why it tends to look different every decade is because, like other beauty products out there, it's been "reformulated" to suit the present standards. With that in mind, this year there have been a ton of fashion trends that have been revived from the 70's, 80's, and 90's – some are good, while others are definitely not.
And like every human being on this planet, I have an opinion on these fashion trends. Unfortunately, it's the not-so-good kind.
Curious as to which trends I hope disappear sooner rather than later? Then keep reading below for the ones I can and will never get on board with!
Disclaimer: I'm not trying to offend anyone here, though! If you love these trends, that's great; you do you.

--------------------------
Denim jackets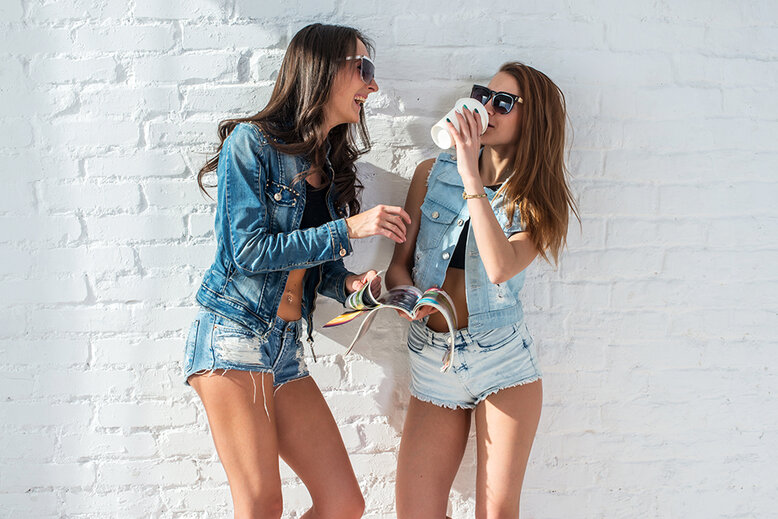 (photo from depositphotos/undrey)
I used to love denim jackets as a child, but as I grew older, I realised how heavy they can be and hard to stuff in bags. Plus, they just look so
basic
, and don't get me started on their distressed versions either!
They're not like blazers or leather jackets which add a touch of sophistication to any outfit.
High collared tops
(photo from Instagram/@forever21)
We live in a tropical country with an extremely humid climate, so let's stop trying to make the cousin of the turtleneck happen. Sure, these are great for the cooler months. But I want a clothing item that's versatile, that I won't have to stick in the back of my closet until the next "winter".
Harem pants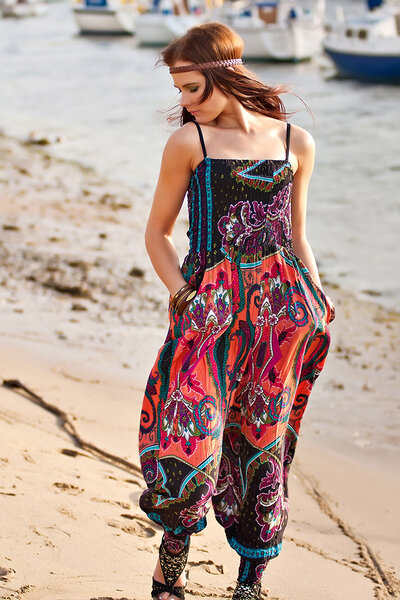 (photo from depositphotos/SergeBertasiusPhotography)
Yes, they're comfortable and would make excellent "period pants" – a pair of bottoms that are great to wear when you feel bloated due to your period. But I'm not a genie in a bottle, I don't plan to be one, and frankly, I don't want to look like one.
Flatform sneakers
(photo from Instagram/@lbinlet)
Flats are the best, platforms are great, and sneakers are always going to be irreplaceable. But combined? No way! Aside from the fact that they look beautiful, flatform sneakers can't be used for running because they're basically heels, yet they don't qualify as full-on heels either. So what are they? Who knows!
Coachella fashion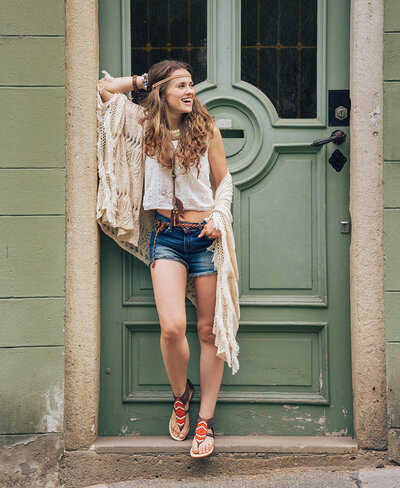 (photo from depositphotos/CITAlliance)
Enough already with the flower crowns, short shorts, and the over the top dresses and accessories! This type of dressing has become so mainstream, it's starting to take the fun out of music festivals, am I right?
We all have different tastes and moods when it comes to fashion; some of us don't even
like to follow the trends
. So don't feel bad if something you like is a part of this list! This is just my opinion, and I'm only one person. Embrace your individuality and have fun with fashion!
--------------------------
Which fashion trends do you want to disappear? Share your picks with us in the comment section below!