On October 6, the House of LUX opened its doors to the Philippines' most beautiful and fabulous faces, as the globally iconic brand was finally introduced to the local market. LUX is a brand adorned by women all over the world over for its perfumed body wash and bar soap collection which has alluring fragrances, fine ingredients, and exotic flowers.
Crafted by master perfumers from New York, London, and Paris, the New LUX Perfumed Bath Collection is finally here in the Philippines to give the modern day Filipina the luxury of bathing with perfume every day.
A LUX Film By Jason Magbanua
by Lux Philippines
This star-studded event of media and VIP guests was held in
Valkyrie at The Palace
, and for the special event this prestigious bar took on a new look.
We were captivated as we experienced bathing with perfume through a multi-sensorial evening that featured gorgeous deep purple flower walls and the magical fragrance of Lux.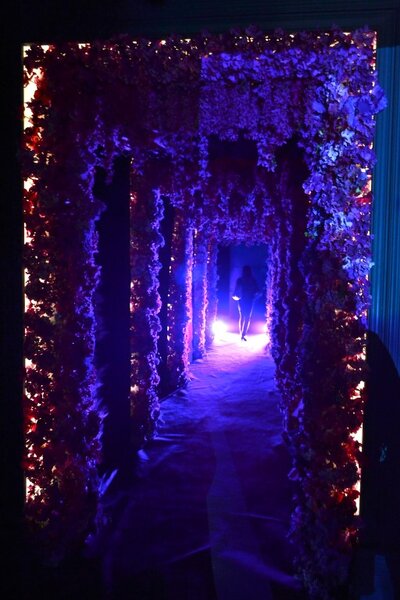 The Clozette team also explored the different vignettes and creative setups that served as colourful Instagram backdrops!
What took centre stage was the illuminated stage of LUX-- filled with more deep purple flowers, lights, and the fragrant smell of LUX's Magical Spell--an alluring scent that enveloped the guests in luxury.
The event commenced as host Apples Aberin conversed with the guest of the night, Perfume Expert from New York Nicole Mancini, about fragrances and how it creates certain emotional experiences in a person's life. As the woman behind scents for Rihanna, Victoria's Secret, Juicy Couture and St. Regis Hotels, Nicole Mancini took us through a fragrance masterclass. She revealed the art behind crafting fine fragrance as we re-created LUX's signature variant, Magical Spell.
Within the statement fragrance lies key notes of the rare Black Orchid, with opening notes of Juniper Oil, amidst a captivating blend of dark woods, golden amber, and vanilla bean.

The Clozette team had fun as we dipped, dropped, and sniffed our way to creating our own versions of the scent and got to take it home in personalised glass bottles!

Clozette also witnessed Unilever Philippines' Marketing Director for Skin, Mian Datu-David, as she talked about how Unilever created the magic behind Bathing with Perfume Every Day with LUX.
She says "Scents play an important role in the lives of Filipina women. A whiff of a familiar fragrance can take a person back to days thought to be forgotten, or to remembering precious moments. Fine fragrances that evoke such emotions have been captured so well in the Lux bottle, and has never before been seen in a body wash, which is why Unilever Philippines believed that now is the perfect time for LUX."

To cap off the night, LUX unveiled their roster of Ambassadors that included famous names from Manila's entertainment industry such as Isabelle Daza, Solenn Heussaf, Kelsey Meritt, Mikaela Lagdameo-Martinez, Vanessa Matsunaga, and Phoemela Baranda. They also got influencers such as Krys Uy, Nicole Andersson, Janina Manipol, and Jessica Yang.
With a spectacular showcase that delighted and engaged all our senses, we truly experienced how Bathing With Perfume Every Day with LUX can make women feel fabulously feminine everyday.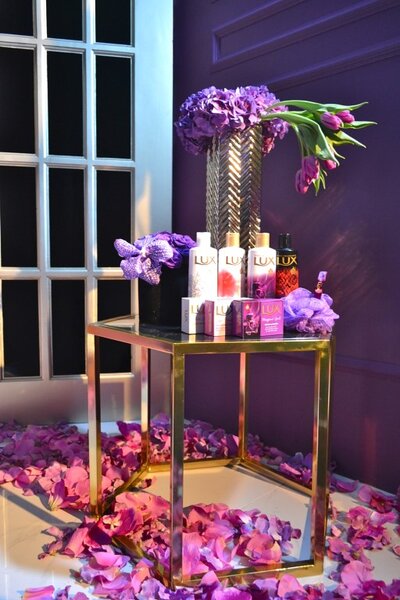 The new LUX Perfumed Bath Collection is available in both perfumed body washes and bar soaps. Take your pick from Magical Spell, White Impress, Soft Touch and Love Forever.
--------------------------