Handbags are unquestionably one of those fashion pieces that's both practical and stylish. They don't just store your belongings, the right design can also elevate your style. While there are countless recommendations on what bag you should sport based on the new launches, continuously following trends can be, well, overwhelming. Instead of chasing after the latest designs, why not go for a bag that suits your personality? If you're looking for some inspiration, here's our guide on choosing the ideal handbag, according to your Zodiac sign.
Aries: Bold box crossbody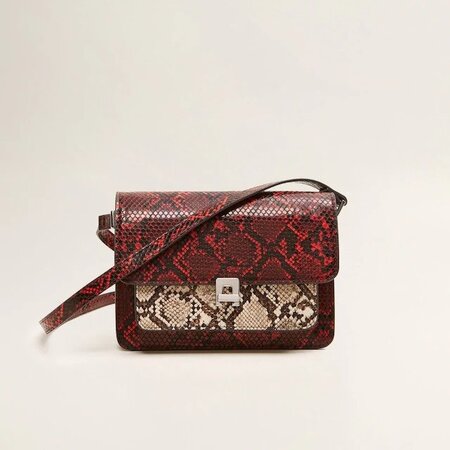 MANGO monochrome snake-effect bag, USD59.99 (shop.mango.com)
As an Aries woman, you like to stay on top of your busy schedule, that's why crossbody bags are perfect for your multifaceted lifestyle. We know you're unafraid of the spotlight so pieces with striking colours and bold patterns will fit well with your confident personality.
Taurus: Pink leather tote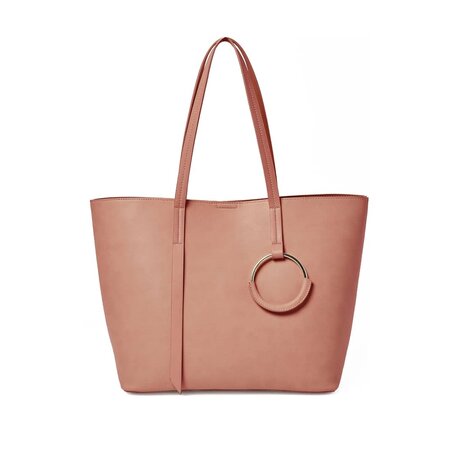 Urban Originals Heart Beat Vegan leather tote, USD88 (shop.nordstrom.com)
Taurus women are known to be sophisticated and feminine yet very practical. A sturdy leather bag with a classy design is the best choice for you. Opt for muted shades of pink to suit your chic aesthetic.
Gemini: Embellished pouch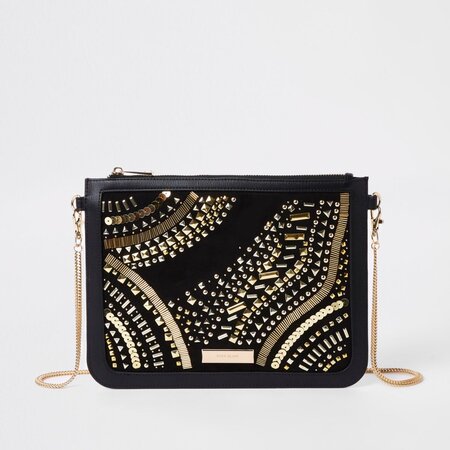 River Island black stud embellished chain strap clutch bag, USD33 (riverisland.com)
Gemini ladies are extravagant trendsetters and need a handbag to satisfy their unpredictable dual personality. We're talking about statement items that can go well with both casual outfits and elaborate ensembles. Unleash your inner rocker with this studded pouch embellished with a touch of gold on your shoulder.
Cancer: Classy satchel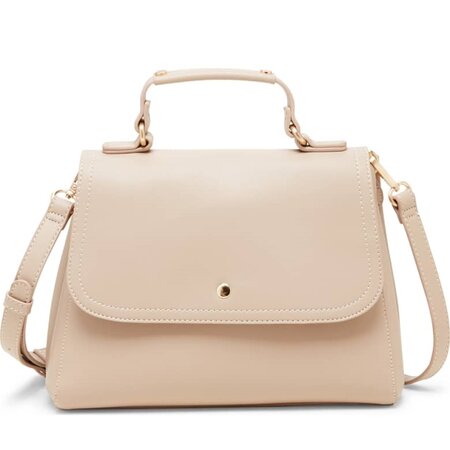 SOLE SOCIETY Hingi Faux leather satchel, USD64.95 (shop.nordstrom.com)
The Cancer woman is feminine with a high regard for quality. You prefer soft neutral tones with minimal, classy designs with subtle hints of metal or florals. Here's a sleek and elegant nude satchel that we think will tickle your fancy.

Leo: Bright hoop clutch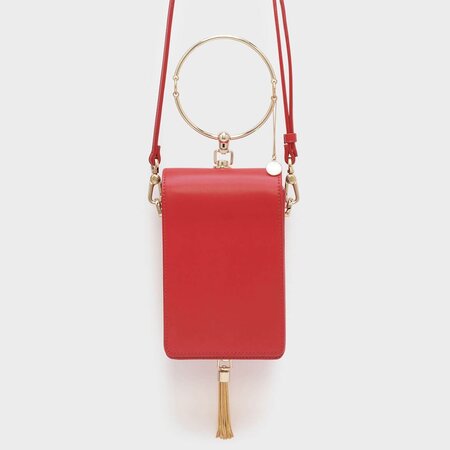 Charles & Keith circular handle clutch, USD49 (charleskeith.com)
It's no secret that Leos are the life of the party. Blessed with endless charisma, the spotlight finds its way to you, not the other way round. You need a bag that reflects your cheerful yet cheeky attitude. Serve looks in this candy apple red clutch with a gold circular handle.
Virgo: Structured trapeze bag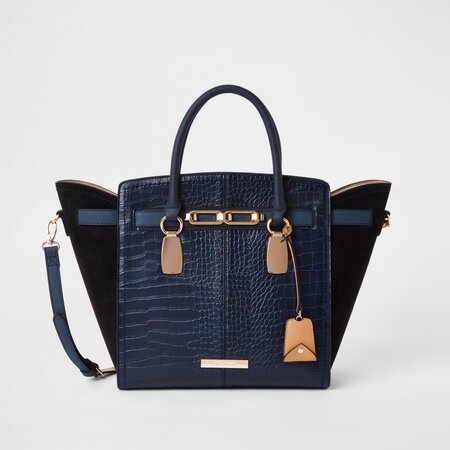 River Island navy croc-embossed winged tote bag, USD62 (riverisland.com)
As a perfectionist with a keen eye for detail, Virgo women need a purse with loads of storage space without sacrificing style. Since you love to stay organised, look for an all-around bag suitable for almost all occasions. Whether at work or at play, stay on top of your A-game with this navy winged tote bag.
Libra: Metallic coffer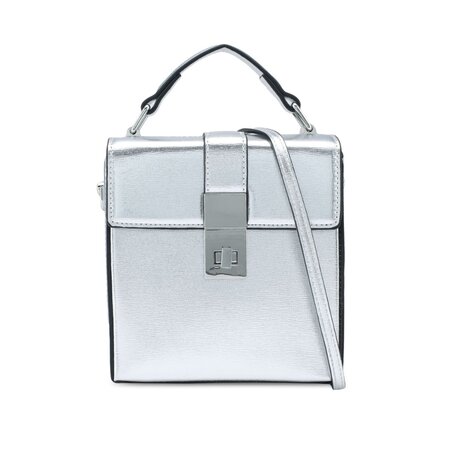 With Libra women, there's always a need for balance and symmetry. You are often indecisive so you need a bag that can adjust to your mood. Find a bag with a long strap feature so you can transform your shoulder bag to a crossbody in a jiffy.
Scorpio: Studded bumbag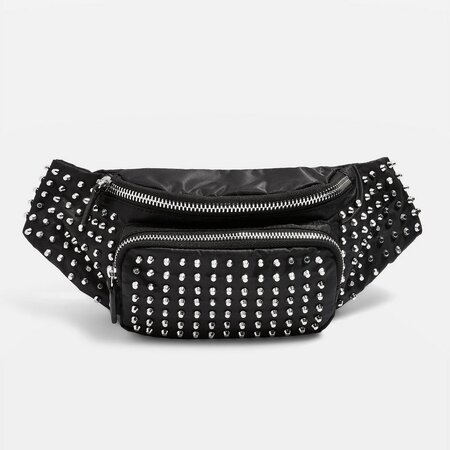 TOPSHOP Tokyo studded bumbag, USD29 (topshop.com)
No one loves an all-black ensemble more than a Scorpio lady. You're as mysterious and sultry as this edgy and timeless colour. You need a bag as straightforward as you, like a fanny pack with a smooth black finish.

Sagittarius: Convertible mini backpack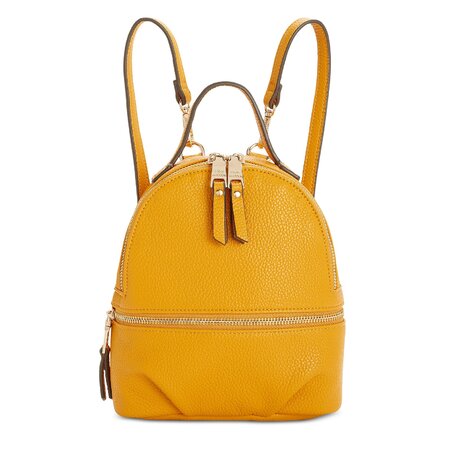 Steve Madden Jacki Convertible Backpack, USD68 (macys.com)
Being the most adventurous sign, Sagittarians love to wander and discover new places. A low-maintenance backpack that allows you to travel hands-free is great for you. Backpacks are known for being sporty, but you know how to doll up for any situation. Like you, this mustard yellow mini pack is effortless and converts into a shoulder bag at a moment's notice. Talk about double-duty!
Capricorn: Brown hobo bag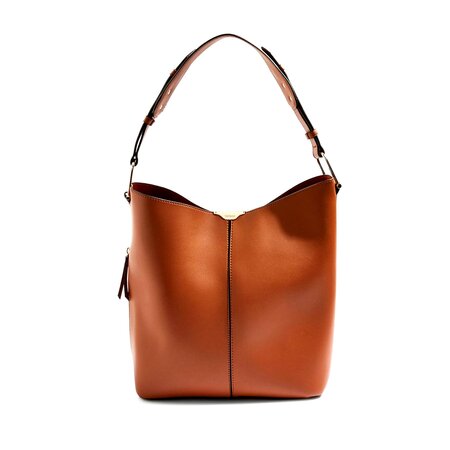 For the ambitious Capricorn, you need a sensible bag that will help you meet your career goals. Something spacious and flexible is the best choice for your lifestyle. You appreciate quality craftsmanship than flashy trends, so you always pick classic designs. This hobo bag that fits all your essentials and features a nice, tan shade will represent your no-nonsense, grounded personality.

Aquarius: Strapped minaudière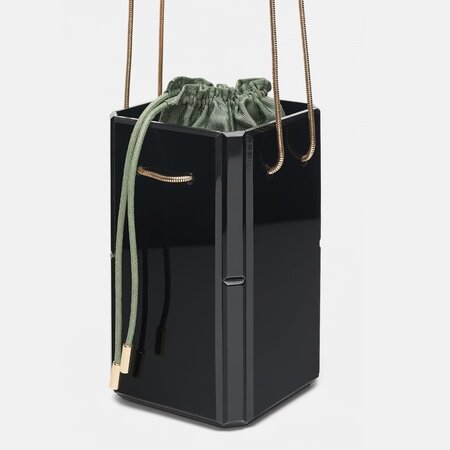 ZARA Rigid minaudière, USD48 (zara.com)
Aquarian women are individualistic and care little about what other people think. People always say that you have a quirky personality, but the truth is when it comes to fashion, you prefer exquisite designs over bizarre ones. Release your artistic side with atypical yet functional bags in a soft colour. Consider this tasteful bucket bag with a fabric drawstring chamber in contrasting tones.
Pisces: Rattan circle bag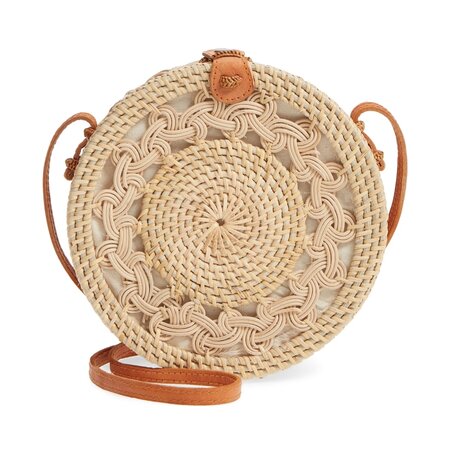 Nordstrom woven rattan circle crossbody bag, USD90 (shop.nordstrom.com)
To our fine Piscean ladies, we admire your love for nature and anything tropical-related. You're the kind of gal who appreciates innovative, one-of-a-kind pieces. For you, native designs are like art made of natural elements. So why not cross out this circle crossbody in natural rattan from your shopping list? We know you want to.
Next, check out these zodiac sign-inspired beauty products.