There are tons of beauty and skincare products in the market that promise us a lot. And there's nothing wrong with being meticulous when it comes to the beauty products we use. Keeping our health in check should be a top priority and straying away from chemical-based products that can do more harm than good is something we should always consider.
Thankfully, there are brands who are dedicated to using only natural ingredients of top-notch quality to ensure that our beauty and skincare needs are met without resorting to chemicals. But besides harvesting ingredients straight from Mother Nature and transforming them into beauty products such as soaps, shampoos, serums etc., there's more to natural beauty than we might think! So to give us the 411 on the importance of "going natural", we sat down with
Camille Meloto
, co-founder and creative director of
Human Nature
.
Keep scrolling to find out more about natural beauty must-haves, natural ingredients that's unexpectedly great for beauty and skincare, and what to expect next from Human Nature!
What was your life like before Human Nature? Did you envision pursuing a career in the beauty industry when you were in your teenage years?
I've always loved makeup. I didn't exactly envision myself as a person working with makeup and cosmetics because from the time I was [in] college, makeup artistry wasn't an "acceptable" profession. I knew I had to make a living since my family wasn't well off. I chose to get a degree in Early Childhood Education [instead] since I was pretty good with kids.
[When I graduated,] my parents gave me a chance to go to America for vacation. There I tried out being a freelance makeup [artist] for weddings. It was also in America that my sister and I thought of the idea to start Human Nature... and the rest is history.
--------------------------

One of the most interesting things about Human Nature is one of its taglines: "Beauty With Compassion." What do you exactly mean by this and why is this the vision you wanted to aim for?
[As stated in the Human Nature website, we're] about loving the Philippines and loving the environment. We're also for loving our families by providing safe, effective, and genuinely natural and affordable products that feel as good on your skin as they do in your heart. My sister and I take our responsibility of being nature's stewards very seriously and we [at Human Nature] carefully deliberate the impact of all our business decisions on the environment.

Faith also drives us as a company. It led us to build Human Nature and [it encourages] us to build a global company that will uplift everyone, especially the poor.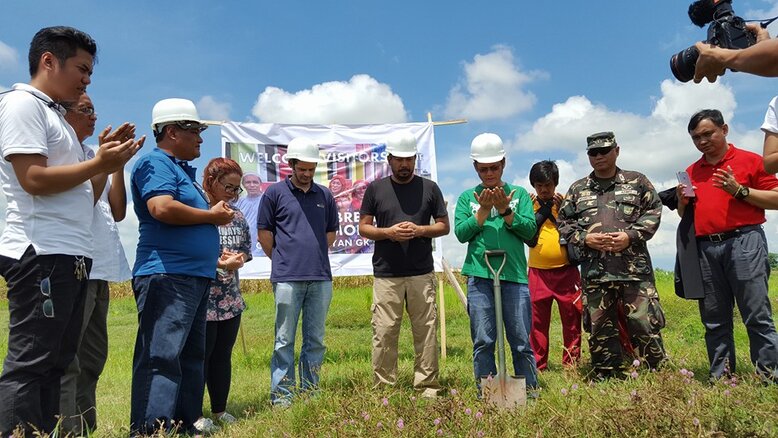 One of Human Nature's projects in Maguindanao in collaboration with Gawad Kalinga
For as long as we could remember, a lot of products claim to be "natural". How does Human Nature exactly define "natural" and why is it important to consider this factor when looking for a specific beauty product?
All our natural ingredients are safe, pure, and biodegradable [because] they come from renewable sources and are processed in a way that's kind to the environment. We [define 'natural' in accordance to the] standards set by the US
Natural Product Association
.
The Natural Product Association is the largest and oldest nonprofit organization in the US dedicated to the promotion of natural manufacturing and protecting of consumers' health and environmental safety. Over 30 Human Nature products carry the Natural Seal from the NPA which are given to products that pass the following strict standards:
- The product is made with at least 95% natural ingredients, excluding water
- Ingredients come or are made from a renewable resource found in nature, and processed without harm to the environment
- None of the ingredients pose human health risks as shown by peer-reviewed third-party scientific literature
- The product is not tested on animals
- The product must list all ingredients on the label
- Not containing ingredients that are included in the
Red List
of Campaign for Safe Cosmetics like petrolatum, phthalates, SLS/SLES, parabens, silicones, DEET, triclosan, glycols, talc, and PEGs.
All our products go through safety assessments by industry experts and thorough clinical studies evaluated by independent third party labs. Additional checks are conducted for breakthrough products such as hypoallergenic evaluation, SPF testing, and efficacy testing to ensure you get genuinely natural and safe products.
Nature possesses the most potent ingredients to clean and nourish our hair and skin without the harmful chemicals. Our skin, being made from organic substances as well, will also respond best to natural ingredients instead of synthetic ones. That's why natural products are the best things you can use to care for your body.
Which natural ingredient serves a lot of purpose in terms of beauty and skincare?

Lavender and tea tree oil! I'm super accident prone so I need to always have our
Rescue Balm
which contains lavender and tea tree oil. It heals my scrapes and cuts super fast! Plus, when an angry pimple pops up, I would also put this as an SOS because of its antibacterial properties.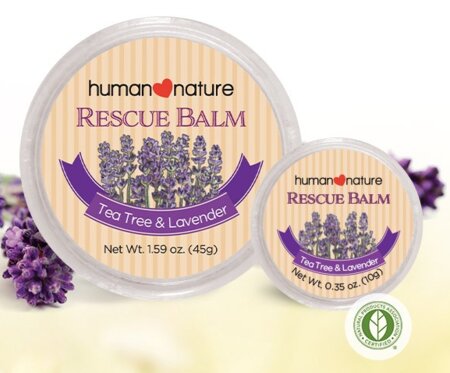 Let's say you're going on a trip, which 3 Human Nature products will you bring and why?
[I'll bring the]
Deodorizing Foot Spray
because it leaves a minty feeling on the feet for a long time which is very energizing especially when I go on lengthy walks when I travel. And by spraying it on your feet and legs, the peppermint relaxes and soothes tired and sore leg muscles.
My skin gets very dry in climates that have little to no humidity. This is why I will also bring the
Overnight Elixir
. I'd use it both in the morning and at night to hydrate my stressed out skin to keep it looking healthy.
[Last but not the least, I'll also bring the]
Mineral Loose Powder in Hazelnut
just because it's my can't-live-without item whether here in Manila or when traveling. This is the perfect color match for my skin and whether I use it on top of moisturiser, BB/CC cream, or a foundation, it lasts on my face well. I don't need to constantly touch up so I travel worry-free!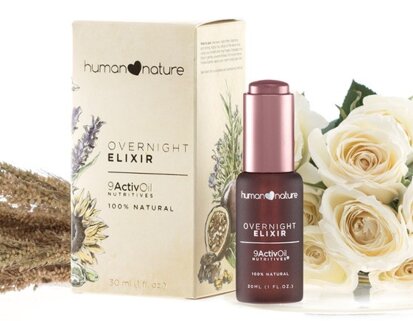 Last but not the least, what can we expect from Human Nature in the future?
We're focusing on doing more research on Philippine indigenous plants and herbs to discover their age old miraculous properties. Researching and discovering is one thing but we'd also be focusing on backing it up with scientific studies to make sure we're delivering on the best and most effective nature and the Philippines has to offer. In doing this, we'd also be putting attention on opening up more local farming communities to create sustainable partnerships with.
So expect more products from Human Nature! We're continuously raising the bar in terms of our formulations and packaging to be able give Filipinos the natural product standards that they deserve!
--------------------------
Find out more about natural beauty with Human Nature

here

!