Setting the launch atop one of the country's iconic structures, KALAIA is absolutely doing everything right to embody the core of a true bohemian believer - taking in the wonders of the universe, feeling the earth beneath your feet and dancing until the moon fades. It was indeed a night to remember for, family, friends, guests and the designer herself, our Clozette Ambassador Coco Mercy.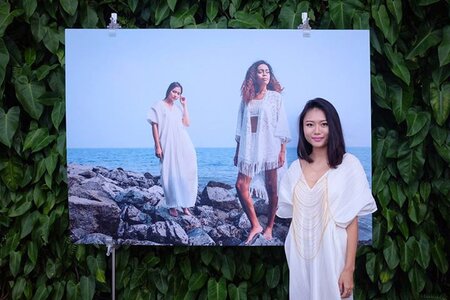 It was an intimate evening with almost everyone on their best all-white outfit coming together to celebrate and welcome the brand's Resort 2015 collection – To Anywhere.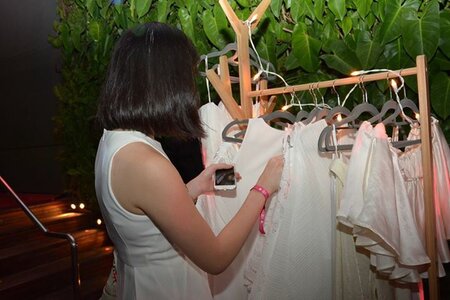 Our Clozette Ambassadors were also all-out to support their fellow Clozetter in the launch. Spotted at the event were Anico, Cindy, Sydney, Hanna, and Melissa, giving Coco their cheers and well wishes to such an amazing collection.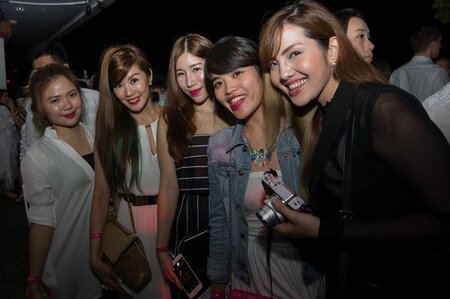 Also present was Singaporean singer-songwriter
Inch Chua
who's got some good things to say when asked about what she thinks of the brand "it's very chic and also perfect for the Singapore weather."
Understandably tired but not showing signs of it, Coco Mercy answered a few questions about her and the brand as we managed to steal her temporarily from the well-wishing crowd.
Has it been a dream of yours since you were young to have a clothing line?
Not really, it was just 4 years ago that I came up with the idea.
What made you decide to come up with your own label and go for it?
I felt that I'm not a corporate person. I just told myself if not now, when will I do it.
Favorite Designers?
A lot actually, Giambattista Valli, Ellie Saab, Dolce and Gabbana, Versace to name a few.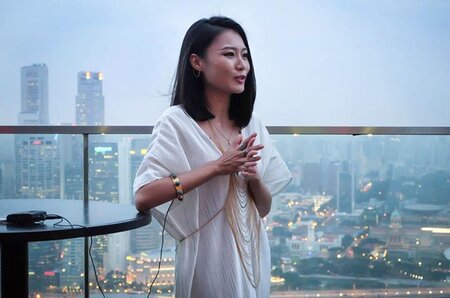 --------------------------
A celebration of the modern free woman and the bohemian soul.
Congratulations and more power to the whole KALAIA team!