Everybody's been guilty of putting off their fitness goals on hold for a variety of reasons. And while some excuses are valid, we have to be honest that one of the biggest factors why 'gym time' is usually rescheduled is simply because we're feeling lazy.
But how do we beat our lazy bones into moving for the sake of good health? Keep on reading these simple tricks that ought to do it.
Use your internet browsing time for something more fitness-related
One of the things that we mostly spend most of our time on is browsing the internet. And we say we don't have time for anything given our busy schedule but we're all guilty of spending a big chunk of our time scrolling through the internet's random vastness.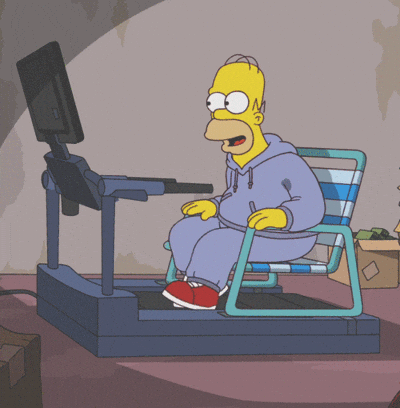 So instead of searching cat videos on YouTube or looking people up on Facebook during your free time, changing up your 'search terms' can be a major step. There are tons of fitness videos online that are readily available — and free — for you to use and most of them are designed to be done in the comfort of your own home or work area. Once you get the hang of a routine to the point that you can do it on your own without a visual guide, you can easily re-create it while reverting to watching your cat videos during your break. Talk about hitting two birds with one stone!
Do it with a friend
Planning a fitness session is so much easier if someone is to hold you accountable for it. But if the idea of a strict fitness trainer scares you, why not set a simple cardio session at the gym or take a fun dance class with your friend? That way, you get to hang out with good company while getting your fitness goals in check.