Whoever was responsible for bringing liquid lippies back into the spotlight, we thank you because now we have numerous options on how to get that perfect matte lip. However, not all liquid lipsticks in the beauty world are created equal. There are those that are oh-so-drying, while there are others that won't budge at all.
But just like how the world evolves, so do their formulas. Which is why we're excited to let you know all about this brand new liquid lippie we've fallen in love with from
Features & Shades
.
The
True Light Liquid Lipstick
is unlike any other we've tried before. It effortlessly glides on the lips, beautifully filling them in to give that smooth, opaque finish. Plus, its formula is very comfortable so we don't have to worry about dry and chapped lips.
So if you're like us and are looking to find another liquid lippie to add to our everyday makeup bag, then keep reading below as we tell you exactly why you won't be able to live without this F&S lipstick!
--------------------------
A glowing cap for easy application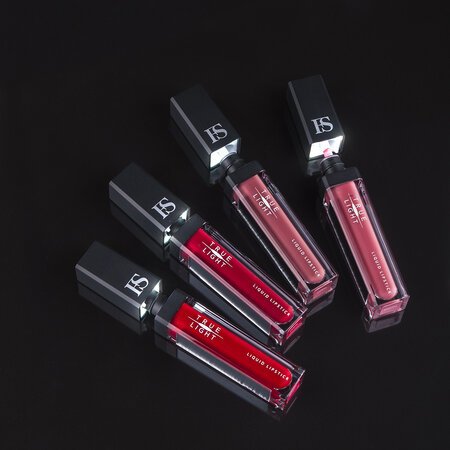 More liquid lippies should come with illuminating caps. That's right, true to its name, the True Light Liquid Lipstick's cap glows to life as soon as it's opened to allow easy application whether you're on the go, or in a dark bathroom at a club. A purse staple, through and through!