Everybody's favourite foundation, Make Up For Ever's Ultra HD, is now being replaced by something else--its better, more-improved version.
When creating the Ultra HD foundation, Founder and Creative Director Dany Sanz wanted to please the most demanding eye of all: the digital camera. He always thought that foundation is capable of rendering a perfect complexion, with invisible coverage and a natural result. Thus, the birth of Ultra HD foundation--with the sole purpose of catering to the demands of professional makeup artists, making anyone look flawless, even under the most scrutinising cameras in the industry.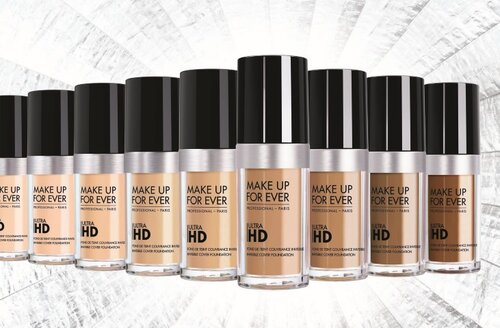 Since technology has advanced with the 4K norm (cameras that are 4 times higher than HD), the formula has advanced as well with the first 4k-compatible foundation. In a nutshell, this new hybrid of base makeup is set to be every woman's go-to accessory on and off screen. It manages to give that spectacular natural finish without making itself visible as it settles on the face like second skin.
It makes the skin look unified with no blemishes seen and with perfect, even texture. This is because of MUFE's 4K complex armed with 3 ingredients for ultra high definition beauty: Reflecting Particles, Luminosity Boosters, and Hyaluronic acid spheres. So yes...it is possible to have a foundation that is more invisible than ever, gives a spectacular glow, has lasting comfort, and of course--more shades to choose from.
The new Ultra HD Foundation is now available at all Make Up For Ever Counters.