Southeast Asia is a region teeming with fashionistas. It's the birthplace of prominent style bloggers and world-renowned designers. But, it has yet to produce a fashion capital. However, with all the recent efforts and innovation, it's just a matter of time before it does. Which Southeast Asian city will be the first to join the world's biggest fashion hubs like Paris, London, Milan, New York and Tokyo? Ahead, our take.
Before we take a deep dive in the fashion landscape of several Southeast Asian countries, let's look at what makes a city a fashion capital. What is it about these cosmopolitan cities that separate them from the rest?
A few factors are at play. The first is money. Paris, London, Milan and New York fashion weeks contribute a significant amount to each city's economy. According to calculations made by FashionUnited, Paris Fashion Week alone brings 66 million euros in income each season. And Paris Fashion Week isn't even the most profitable among the Big Four.
In other words, designers are able to sell what they show — not just to the locals but also to international audiences. The common denominator of the Big Four fashion weeks is not just the attendance of the upper echelon of high society in the country but also the patronage beyond its borders. This brings us to the second factor: unique influence and contribution to fashion. Paris had its couture scene that dates back to the days before Marie Antoinette was beheaded. New York was effectively put on the map as the first city to hold an all-out fashion week (fun fact: it's the reason why until now, NYC is the first one to show every season). Milan emerged as a ready-to-wear haven and London was the home to the iconic, irreverent mod fashion. It's also not a coincidence that the fashion schools hailed as the best are often situated in these cities.

Another often-overlooked factor that we feel should be mentioned is the political influence of these countries. Historically, France, the United Kingdom, Italy and the United States of America conquered territories, which gave them extra resources to grow raw materials such as cotton, get more labour and were able to pass down some of their cultural practices to these places. Until now, we can still see the effect of these influences.
To recap, what makes a fashion capital is the ability of local designers to attract international customers, having a unique contribution to the fashion sphere and the country's political influence in the region. So which cities tick this checklist?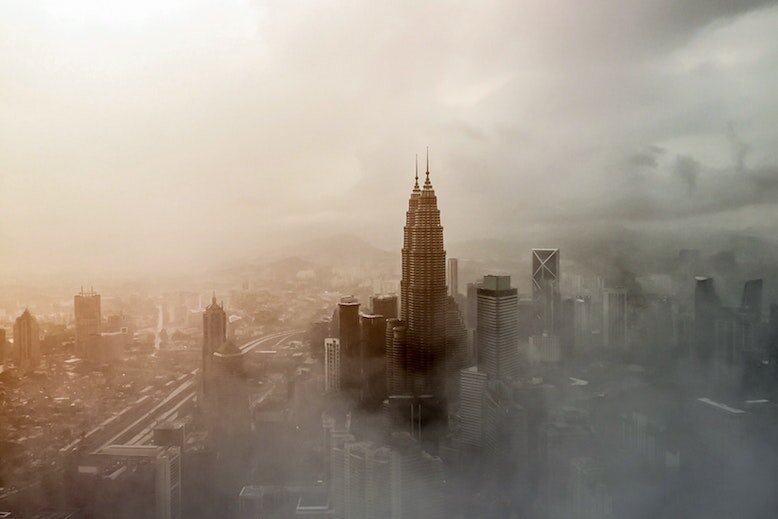 The city of Kuala Lumpur is a good candidate
Kuala Lumpur is the first that comes to mind. Malaysia, being the home country of Jimmy Choo, already attracted international attention early in the game. But what captivated spectators is the distinct blend of influences in the country. "As an ethnically diverse country, local designers are very much inspired by the rich culture we have," says Melinda Looi, president of MODA (Malaysian Official Designers Association).
"Truly Asia", the country's tourism slogan perfectly encapsulates not just the country's diverse population of Malays, Chinese, Indians and indigenous peoples but also its fashion industry. Kuala Lumpur Fashion Week (KLFW) is known for showcasing designers who have uniquely different aesthetics. It's also become a major hub for Muslimah fashion with designers like Azura Azwa, who have released very fashionable modest pieces, gaining popularity across the region.
Homegrown designers are also reaching audiences in other continents. "Many Malaysian designers have gained recognition worldwide such as Khoon Hooi, who has been dressing a number of Hollywood celebrities for their red carpets, and Joe Chia, who has multiple stockists around the world," shares Looi.
Model and actress Camila Morrone wears Khoon Hooi

But it wasn't always this way. There was a time when it was a challenge for designers to showcase their work. What happened? Social media did. "Back then it was difficult for Muslimah fashion lovers to find stylish clothing, but now merchandisers can easily promote their designs via online platforms even with a humble marketing budget. It has also helped budding designers to gain more knowledge about trends," explains Looi.
All these are major strides that put forward Kuala Lumpur as a promising fashion capital but there are still some challenges that KLFW and the local fashion industry as a whole must overcome. First is having more resources to cultivate new talent. But the major one is the mindset. "There's just not enough demand to sustain the growth of the industry in general," shares Looi, citing that the general Malaysian public is stuck in the mentality of "buy now, throw away later" which creates major demand for mass-made fast fashion. "The key here is to educate local consumers on how to appreciate the fine art of beautiful, well-made clothes, and to support local fashion designers."
Even so, Looi is optimistic for the future of KLFW and the Malaysian fashion industry. "We are a fairly humble-sized country, hence, if we want to produce a fashion capital, it is important that we — the government, private companies, designers and even fashion consumers — should support the growth of the local fashion industry."
Meanwhile, what Malaysia lacks in resources, Singapore has in abundance — making the Lion City a worthy contender. Here's a question: what do all the major fashion e-retailers in the region have in common? Zalora, Zilingo, Lazada, Shopee, SocietyA, Covetella, Love, Bonito — believe it or not, all these started and are headquartered in Singapore. That's quite an impressive feat! This city-state seems to be a fertile ground for start-ups with big potential and that includes fashion labels. It also helps that Singaporeans are avid shoppers. Upon arriving in the country, what will greet you is an airport that also serves a major retail hub. Not to mention that Singapore has sprawling malls across its territories. The Great Singapore Sale, which is more or less a month-long event that happens a few weeks before the anniversary of the 55-year-old country, is a major drive to the country's economy.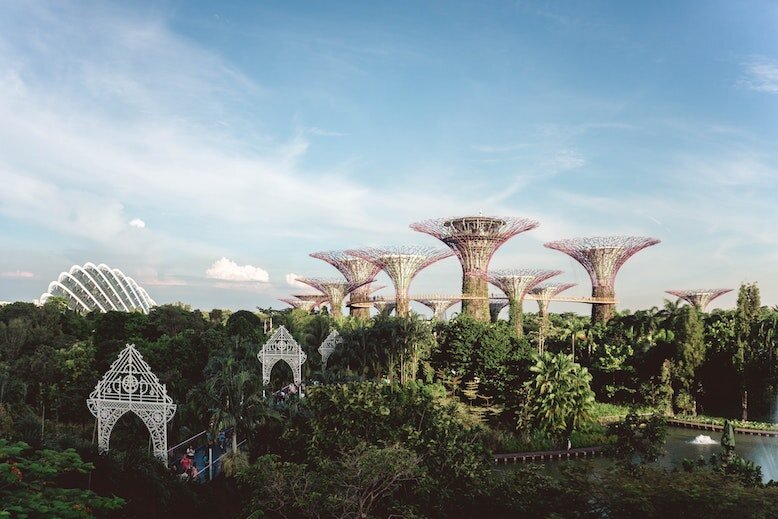 Singapore is a fertile ground for start-ups and that includes fashion labels
Essentially, you've got promising labels and a population with the resources to give business to them. The challenge for local designers is in bringing something different to the table. "Singapore is a young country and has a relatively short culture and heritage history. If we were to compete in such an established setting, it will be more challenging for Singapore to stand out," explains Ho Semun, CEO of Textile and Fashion Federation (TaFF), the only non-profit association for the textile and fashion industry in Singapore. But in the absence of a long history, Singapore more than makes up for in its innovative initiatives. "If we can redefine the current fashion landscape using Singapore's strength such as strategic location, strong IP laws, great infrastructure and digitally savvy nation, we can emerge as an innovative fashion hub."
And the Little Red Dot is serious about invigorating the local fashion scene. Enter The Bridge Fashion Incubator (TBFI). It sounds like technology from a sci-fi movie but it's far from that. This initiative by TaFF is a move to bridge the gap between fashion, technology and sustainability in Singapore. "The flagship incubator programme takes forward-thinking fashion, beauty brands and related technology start-ups, and gets them market-ready in 16 weeks," Semun shares.
So far, it's proven to be very effective in boosting the careers of local designers. Last 2019, it has spotlighted brands including Weekend Sundries, Esther Tay and Kanyeka.
The results can already be felt. According to Semun, a steady increase in the emergence of local fashion brands is seen and local brands are increasing retail presence in major departmental stores such as TANGS and Takashimaya Department Store. And because Singapore is a melting pot and a tourist destination, it's relatively easy to reach the international audience. There's no doubt that the future is bright for the Singaporean fashion industry.

Both Kuala Lumpur and Singapore are easy bets. But there's an underdog that may just win the race to be the first fashion capital in Southeast Asia — Manila. The Philippines has produced countless designers who had received international recognition. Pitoy Moreno aka The Fashion Czar of Asia, Josie Natori, John Herrera, Michael Cinco, and Monique Lhuillier, among many others. But as one may notice, all of those names, aside from Pitoy Moreno who passed away in 2018, are based abroad. It's part of a bigger phenomenon that the country has long been suffering from. Brain drain, meaning the emigration of talents from their home country, is usually an issue that involves healthcare and skilled workers but in a highly globalised world, it has also plagued other industries such as fashion.
The good news is that the country is slowly recovering and with it comes the start of a renaissance for the local fashion industry. At the vanguard is Art Personas who holds the bi-annual Manila Fashion Festival. For the last seasons, we have been given a seat at the front row to witness these fashion shows and we must say that they are always a feast for the eyes. Before, wedding gown shows and couture dominated the scene but the industry has since pivoted to include more ready-to-wear pieces that appeal to a broader audience.
"In these modern times, the industry has been adapting to global modern trends, yet was able to keep a touch of traditional Filipino elements," says Hannah Francesca Arcenal, a representative from Art Personas. This is very evident, especially with the recent designs from up-and-coming designers Yong Davalos and Gabbie Sarenas who are known for their fresh take of the traditional Filipiniana.
The elegant silhouette of the Filipiniana has been spiced up with modern funky prints
It's a very unique look and a surefire formula for captivating international audiences. In actuality, it was not as much of a challenge to catch the eye of the global market as evidenced by the successful Filipino designers abroad. The local audience is the one that needs convincing. "A lot of Filipinos see international brands as much more superior to locally made brands," explains Arcenal. "I think, in order to overcome this barrier, people should start attending more fashion shows and paying attention to Filipino talent — because these are more than just glitzy events, but also a platform for our local designers to showcase their creations and stories."
But more than not being aware of local selections, there's also an economic barrier. With almost a quarter of the population living below the poverty line, cheaper alternatives such a thrifting are preferred. The Philippines has a robust secondhand economy including the buy and sell of imported pre-loved clothing items — good for the environment, not so good news to local talents.
Despite these challenges, the country's fashion industry continues to make advances. Local brands such as TELA, which makes new clothing from fabric scraps, are starting to use sustainable materials. Inclusivity — particularly in size and sexuality — is also becoming a goal for Filipino designers. "The Philippine fashion industry is slowly opening doors to plus size and transgender models," shares Arcenal.
The bottom line is, this archipelago has so much to offer the world. It has always been a promising fashion hub and must not be underestimated.
So which city will be the next capital? Each city discussed all have the potential to be one but big barriers must be overcome. To us, it seems like each country has something unique to offer that the others don't have — like pieces in a puzzle. Maybe, it's time for a fashion capital to be a region rather than a city. The idea is unprecedented but it can work. In 2016, newbie designers from all over Southeast Asia came together in Kuala Lumpur for "AirAsia's Most Promising Young Designer 2016". It was a success and gave designers a chance to gain an international audience in the region. Imagine it: Southeast Asia, the biggest and strongest fashion hub in the world.
Get to know more Asian designers here.