(cover photo from PhyliciaMarie)
When it comes to our makeup, sometimes we want to go bold and other times we're in the mood for something subtle--creating a no-makeup makeup look that is all about emphasizing our best features in a soft, natural way (without caked-on makeup or striking contouring). It's a great makeup look for casual denim and t-shirt days, or when you just want to look effortless, light, and carefree but still stylish in a flowy day-dress.
So at the recent
L'Oréal Paris True Match Event
, we got a peek into their top tips on how to create that perfect no-makeup-makeup look. The secret: a flawless base.
Here are the 4 easy steps to create this look:
--------------------------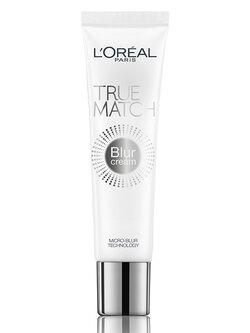 If you love primers that blur away pores and fine lines for skin that looks smooth and luminous, then this is a product you need to swatch. It's a lightweight, non-greasy skin primer with concentrated light reflectors to create that perfect base for foundation.
True Match Blur Cream
is now available at L'Oreal Paris makeup counters in The Philippines for PHP 400.
Step 2: A Foundation That Matches Your Skin Perfectly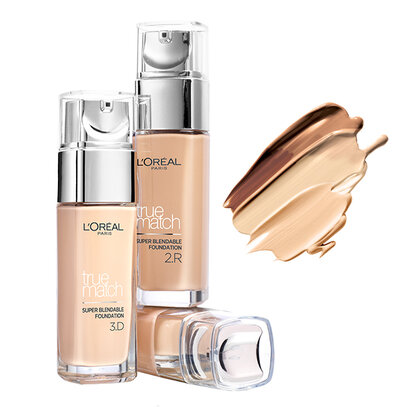 The next thing you need for a flawless base is a super-blendable, lightweight foundation that offers a flawless, natural-looking finish with buildable coverage. And for this, you definitely need to swatch the newly reformulated True Match Liquid Foundation. Best thing about it? The world's number one foundation now also comes in a sleeker silver bottle with a pump!
Available in 15 shades--from fair, medium, to deeper skin tones--each shade is formulated to go beyond just matching skin colour, but most importantly matching the skin's undertone--from warm, neutral, to cool.
True Match Liquid Foundation
is available at L'Oreal Paris makeup counters in The Philippines for only PHP 600.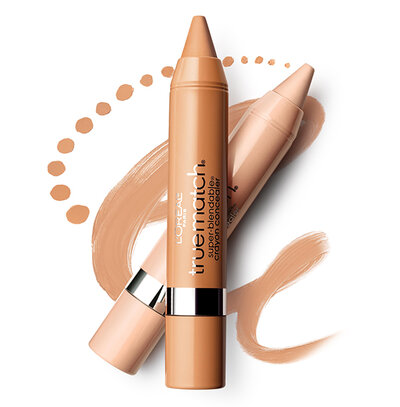 A flawless base is all about softly concealing imperfections on the face--from pimples to skin discolouration to those pesky eye bags. Pick an easy easy-to-use concealer that offers customizable coverage and precise application, effortlessly concealing the tiniest of blemishes to larger areas of imperfections.

True Match Crayon Concealer
is now available in L'Oreal Paris makeup counters in The Philippines for PHP 500.
Step 4: Colour Match Everything
Once your base is done and looking flawless, finish off the look with a blush and lip shade that perfectly matches your skin colour and tone. So to take out the guess work, find your #TrueMatch at your nearest L'Oreal Paris makeup counter and take note of your foundation shade. Use that as reference to perfectly pair the rest of your makeup to match the shade.
The shades of L'Oréal's True Match Foundation coordinate perfectly with the True Match Blur Cream, BB Cream, Two-Way Foundation, Crayon Concealer, Liquid Concealer, Powder, and Blush, for a makeup look that's true to your complexion.
What's your go-to makeup tip for that flawless no-makeup makeup look? Share it with us in the comments below!
Click here for more beauty inspiration from our Community