Spring and summer are just around the corner. While others can't wait 'till the day they can start lounging by the beach, drink fresh fruit juice while waves are crashing and swimming to their heart's content, some are not fond of everything bright that comes with the more humid season. If you're the type to veer away from pastel hues, here's the perfect fashion collection for you.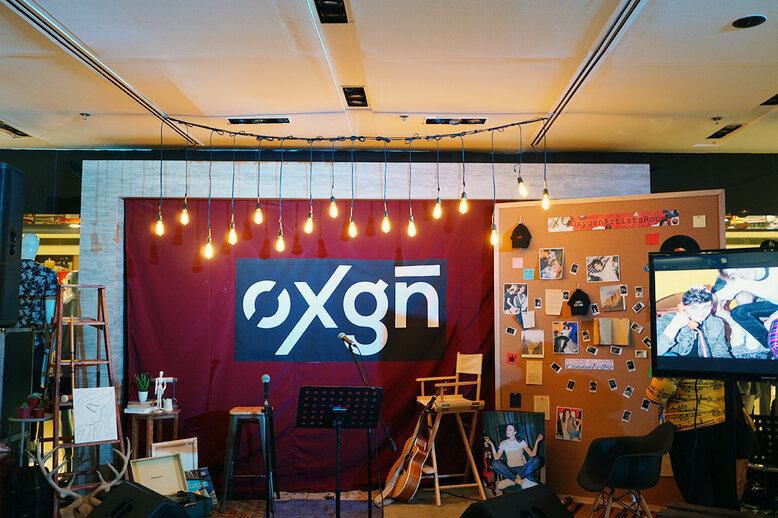 Philippine clothing brand Oxygen has just released its summer collection, and it's right up the alley of those whose wardrobes are inhabited by dark hues. The collection is also the perfect fit for those who are enamoured with street culture and a hip, fuss-free lifestyle.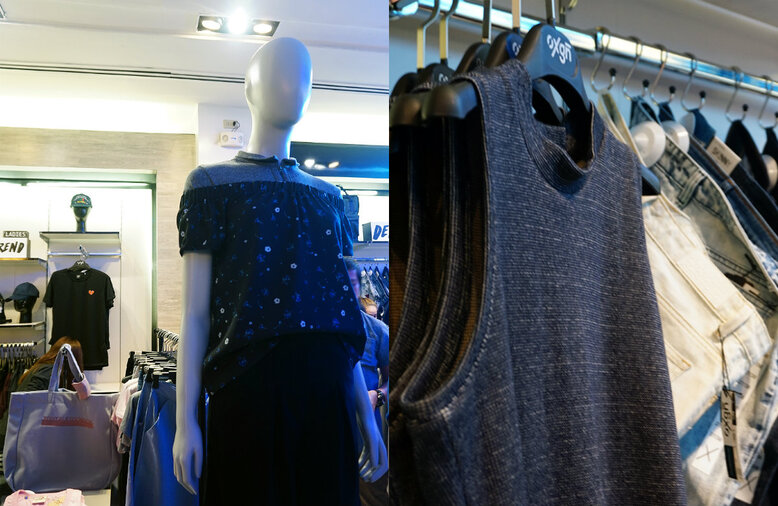 The collection has fun statement and graphic tees, dark-hued florals, basics as well as athleisure-inspired bottoms. The line has a nautical feel with a dash of grunge.
In keeping with the brand's edgy and artsy nature, the collection was introduced via a hangout session at the Oxygen Artist's Room. The first leg of the hangout, held at Oxygen's store at TriNoma mall in Quezon City, featured musicians Keiko Necessario and Joyce Pring.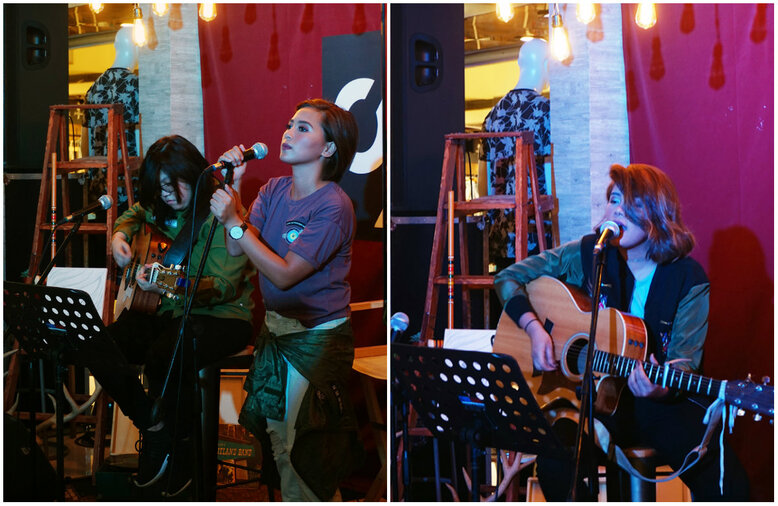 On the left: Joyce Pring; on the right: Keiko Necessario
"Come, Hang Out is our way of saying that there is so much more to Oxygen now," brand director Jeff Bascon said about the series of events. "We want to bring people together by promoting youth and street culture and lifestyle — particularly through clothing and music. Moving forward, people can expect the brand to come up with cool and hip streetwear pieces made to perfectly complement the youth's lifestyle."
--------------------------
The last leg of the #OxgnComeHangOut series will be on March 5 at SM Seaside Cebu, featuring performances by Kirby Yu and Jen Sarmiento.