Juice cleanses have been famous for a while now with the maple-syrup-cayenne-lemon mixture being the most known. It's even created a debate between people who praise it, and those who say it's not actually doing anything for your body.
I, for one, wanted to try it out for myself to see whether either side's claims were true. Instead of doing a typical 3-day or 7-day cleanse, though, I opted to just dip my toes by trying it out for 1 day – drinking 2 bottles of juice per meal. Sounds easy, right? Well, you'd be surprised at what actually happened.
If you're curious to try juice cleansing, then keep reading below to find out what my mind and body went through when I went on a "solid food strike", as well as tips on how to power through it!
--------------------------
Breakfast: the easiest meal of the day
Since I had technically been fasting the whole night (aka sleeping), drinking juice for breakfast felt easy. It even gave me a boost of motivation that I could do more than a 1-day cleanse! Sadly, it didn't last.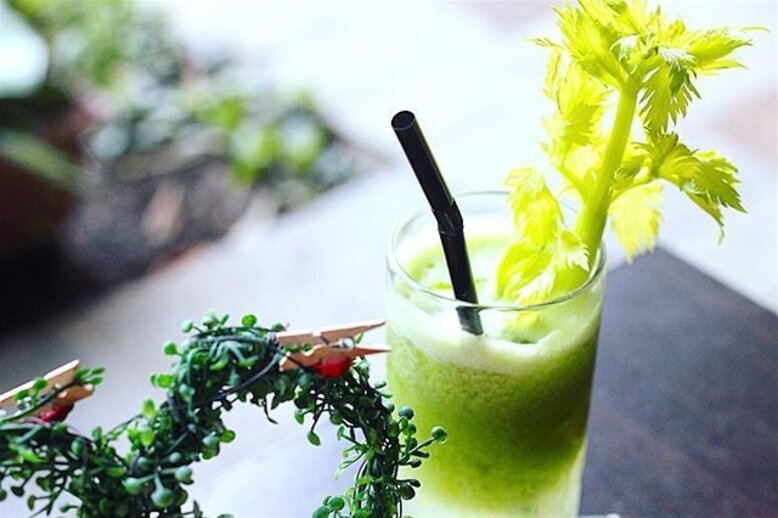 (photo from LUMINNEJ)
Mid-morning: in a state of shock
I love food, especially carbs. So once I stopped ingesting solid food, drank two bottles of juice, and called that a 'meal', my body went into a state of shock. It craved and craved solid foods.
To handle my cravings, I constantly drank water and tea. Not only is it a recommended partner for juice cleanses, but it actually helps you feel full and assists your body in purging out the bad toxins!