The RuMa Hotel and Residences opened late last year as the first ever bespoke luxury hotel in the vibrant Kuala Lumpur. Set in the heart of the capital's Golden Triangle, it serves as an urban haven that weaves the contemporary and the past of Malaysia. Looking for one unique place where you can enjoy the weekend? With The RuMa's plethora of offerings tailor-fit for each of their guests, you can spend your day experiencing the finest of Malaysian culture re-imagined.
Feel at home
A studio room
Inspired by the Malay word for home, "rumah", the 253-room hotel welcomes travellers to rest easy during their stay. With an effortless 24-hour check-in and check-out system, you won't need to worry about adjusting your travel itinerary. Thanks to their all-day butler service for select suites, you can feel comfortably at home as you admire the bright Kuala Lumpur skyline at night. Not only that, you can also have complimentary access to the mini-bars and enjoy free breakfast anywhere in the hotel.

Trace the roots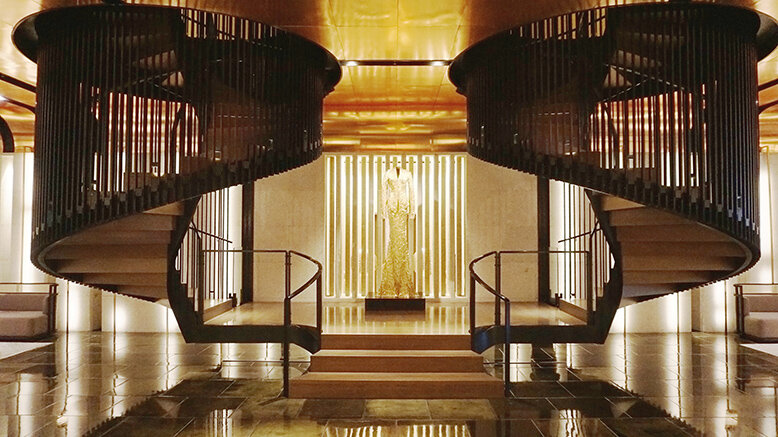 The Grand Salon of The RuMa Hotel and Residences

Every detail of the interiors and architecture of The RuMa Hotel and Residences attempts to tell a story. Integrating unique locally handcrafted artisanal elements into the hotel's modern space, The RuMa allows its guests to uncover the city's roots. Once you enter the hotel, a bronze water fountain surrounded by an interlaced terracotta birdcage will greet you, calling into mind the country's mining history. Farther into the lobby, a grand double staircase stands — a tribute to Malaysia's colonial past.
Taste the local flavours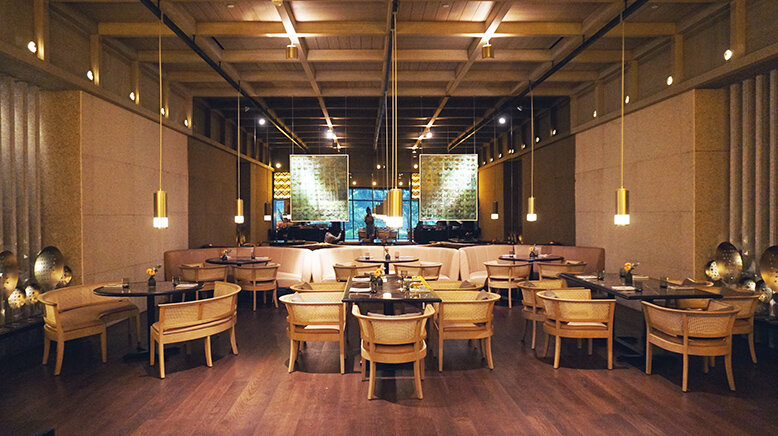 The RuMa's ATAS

Planning to meet up with your friends for lunch? Visit The RuMa's mezzanine floor where their specialty restaurant called ATAS is located. Using locally sourced ingredients, the modern eatery attempts to offer a set of entirely new yet distinctly Malaysian flavours.
For a quiet afternoon, spend some time browsing through their wide array of books while munching on delicate sweet and savoury treats from LIBRARI. Off the main salon, the quaint spot is the perfect place to have your afternoon tea.
When the night comes and you want to chill outside your room, check out the luxury hotel's two bars. Hang out and unwind by taking a sip of their cocktails in either their SEVEN lobby bar or SANTAI pool bar and lounge. With The RuMa's F&B concepts, your tastebuds will be taken into a ride to rediscovering authentic local tastes.
Rejuvenate all day long
The poolside view

If you want a short reprieve from the hustle and bustle of everyday life, luxuriate in The RuMa Hotel and Residences' wellness offerings. Enjoy the city skyline in its splendour as you swim in their outdoor infinity pool overlooking the city. Aside from that, the hotel also has a UR SPA where you can enjoy treatments that work around your day. From express 30-minute treatments to day-long relaxing rituals, they combine modern science and ancient healing to cater to your detoxifying needs. For those who want to keep their fitness in check, The RuMa boasts of a state-of-the-art fitness centre. Here, you can keep track of your wellness goals with the help of their in-house personal trainers and lifestyle coaches.
Gather and celebrate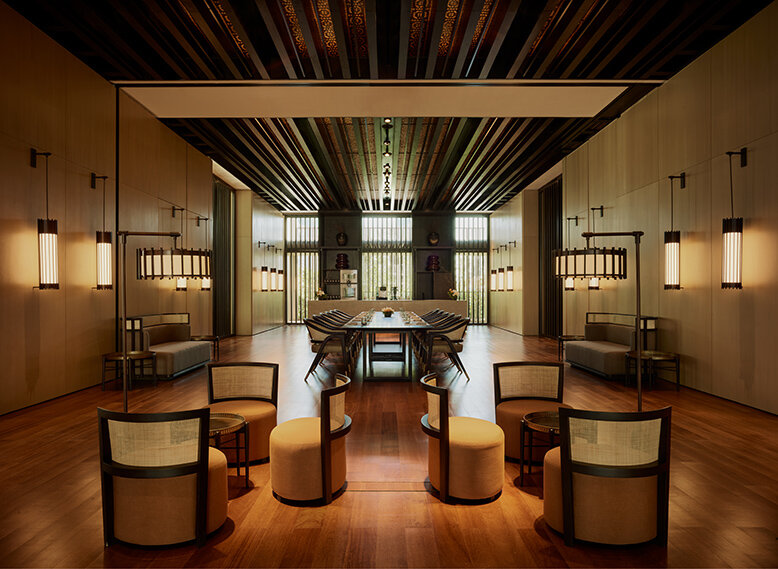 The Pavilion
Lastly, aside from just being a place where you can de-stress, The RuMa also serves as a charming host for your social gatherings. If you're in need of a venue to celebrate special moments in your life or to gather for work, then there's no need to worry. The hotel has a special events team ready to assist your event from planning to execution. With their curated menus and specially designed spaces, you can fully focus on creating happy memories without extra fuss.
Next, check out these homestay destinations in Asia for an immersive travel experience.