One of the most common resolutions we make every year is to get fit. But once January is over, we're sure that a lot of us are guilty of completely saying goodbye to our fitness plans. Thankfully, Malaysian personality Sharifah Sakinah lets us in on secrets that can keep us motivated to make a move and achieve those fitness goals.

Keep scrolling to read all about Sharifah's fitness secret in the exclusive Clozette interview. And you can also achieve your #FitnessGoals by using Clarins Made-To-Measure, Body Lift Cellulite Control and Body Shaping Cream Slimming Duo to create the body shape you desire.
--------------------------
Social media is rife with #fitspiration and #fitnessgoals hashtags, and not only are you successful in your career but also known for your love for fitness. What would you say is your "secret" to maintaining your healthy lifestyle?

I juggle with my daily hectic work schedule so drink at least 2 litres of water a day is the lest I can do to keep myself hydrated.
Do you have fitness goals for yourself? If so, what are they? Was it difficult at first try?
[I do] street workout. It's quite difficult at first as it involves a lot of upper body strength but by mastering it, I can stay fit anywhere and anytime.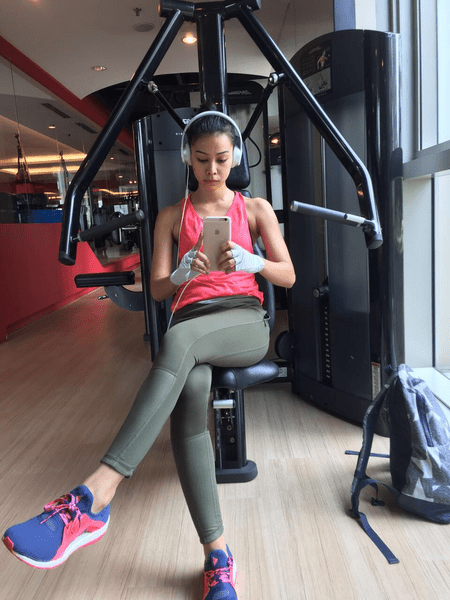 What keeps you motivated to stick to your fitness routine?
My fans. They are my inspiration as most of them look up to me as a their role model in living a healthy and fit lifestyle.
What are the usual misconceptions about keeping fit? And what are your tips for those who're looking to get into a healthier/fitter lifestyle?
Most people still think that being fit or being on diet is "not to eat anything." I feel that is very wrong. Being fit is all about understanding your body type and [getting] the right diet meal plan and the suitable fitness regime.
--------------------------