(Cover photo from: karenskierrific)

Whether you're heading off to visit Disneyland in Japan or looking to stock up on your favourite beauty and skincare products from Korea, finding a suitable outfit to wear at the airport and on the plane is no easy feat. After all, you'll be sitting in a flying car for hours; chances are you won't be able to move around easily.
So if you're travelling soon and want to get your OOTD on point from the moment you enter the airport to the time the plane lands, keep scrolling down for looks that are stylish, easy to put together, and will make you feel comfortable and relaxed for hours.
--------------------------
Midi Dress + Sneakers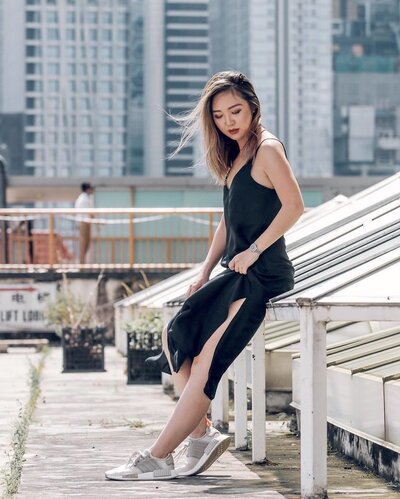 (Photo from: societyofsnobs)
If you love wearing dresses all day every day, then opt for a midi piece when flying. That way, you won't have to worry about accidentally exposing something. Pair it with sneakers and we guarantee you'll love how you can easily walk from point to point.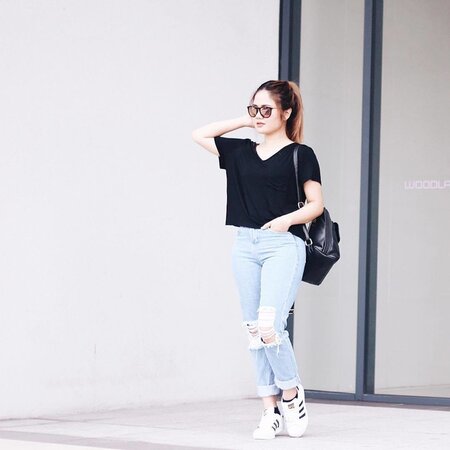 (Photo from: AnicoHannaMG)
They say never wear skinny jeans when flying and we couldn't agree more — it just feels too constricting. That is why we recommend going for a straight cut, ripped version. It's trendy, will allow your legs to breathe more, and when paired with a loose tee, it gives off a grungy vibe.
--------------------------
Shorts + Light Jacket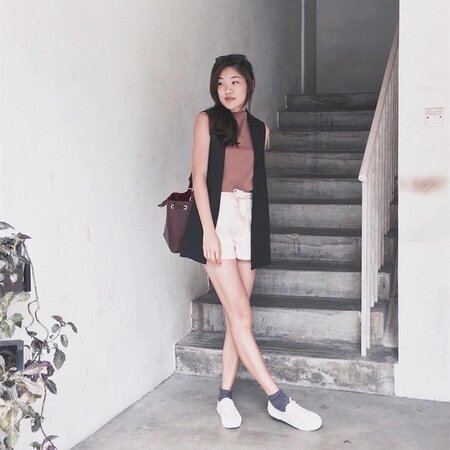 (Photo from: MandaOlivia)
Since we live in a tropical country, this outfit combo is just the right one to wear when flying. It's cool, breezy, chic, and if you feel cold, that's what the light jacket is for! Accessorise it with a bucket bag and you'll be good to go.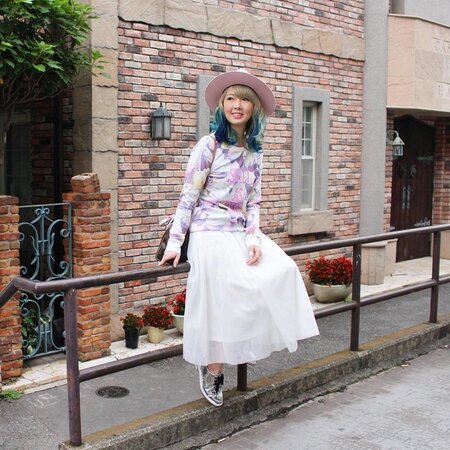 (Photo from: TheOctoberRoad)
On the other hand, if the country you're visiting will be cold, then this outfit will be more suited to your needs. The loose material of the skirt and sweater will be cool enough for our warm weather, but it will also shield you from a bit of cold breeze. So once you land, you won't freeze.
--------------------------
Denim Shirt + Trousers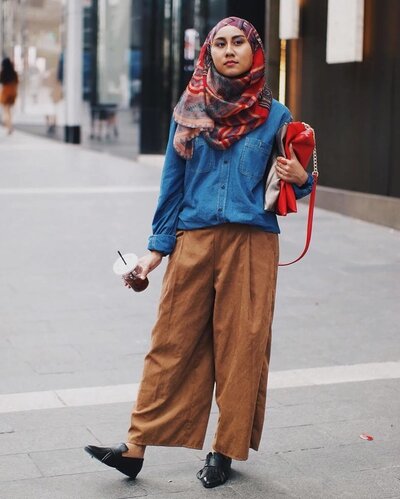 (Photo from: theliyanaaris)
A loose top and bottom combo may not look like much, but with the right shoes and purse, you've got yourself a sophisticated OOTD. So instead of going for sneakers with this combination, pair it with some loafers and a bright bag to pull it all together.