From the food we eat to the skincare we use, these days, we're all about going healthier and avoiding anything harmful. But why not extend the goodness to our tresses? We all want healthy locks that look great, so giving them premium care should be a priority. If we eat healthy food and use natural skin care products, why don't we avoid using products with harsh chemicals on our hair as well?
The truth about sulfate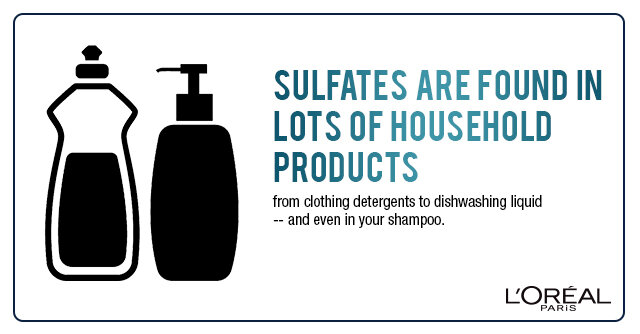 We're sure you've already seen hair shampoo commercials where the model's hair is crowned with ultra-thick foam that looks incredibly luxe. The ingredients that help achieve that foamy consistency? Sodium laurel sulfate and sodium laureth sulfate.
While getting a foamy wash is a nice feeling, the ingredients that deliver it can be harmful to your tresses. Sulfates are good at getting rid of oil and dirt from your hair (it's no surprise that this chemical is commonly found in household detergents), but excessively using them can harm your tresses in the long run. Aside from drying your hair out, these ingredients can sometimes cause frizz that's hard to tame, as well as damage to the scalp.
The truth about parabens






There are also ingredients called parabens, which aim to prolong the shelf life of products since they prevent bacteria and act as preservatives. While they're good at making sure you can use and store your favourite products for a long time, studies have shown that there are cases where parabens were found present in breast tumors. They have not been proven to be causes of cancer, but you know what they say about practicing being safe than sorry.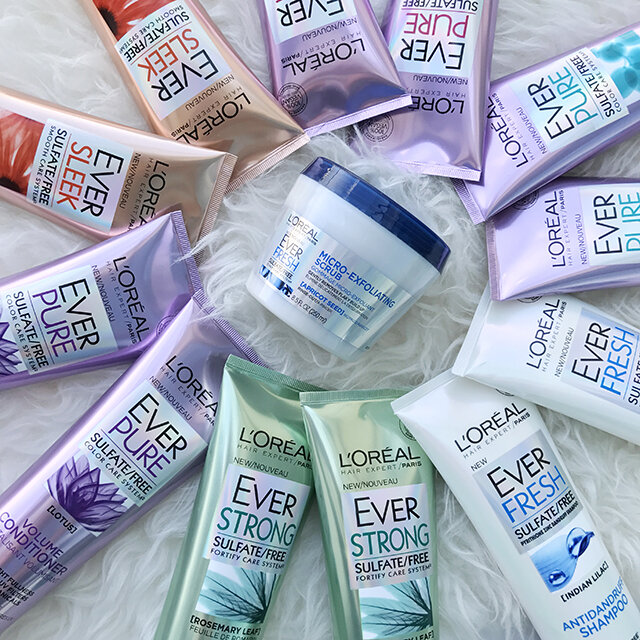 Before you ward off using shampoo forever, here's something you should know: there are alternatives to the regular shampoos you use. If you want to keep your hair looking lush, tamed and manageable, try the made-in-U.S.A.
L'Oréal Paris Hair Expert EVER Range
, there's a product for any type of hair problem — minus the nasty chemicals. It's sulfate-free, paraben-free, colorant-free, and 100% vegan!
For Weak, Thinning Hair: EverStrong






Are your tresses getting weaker and thinner? Infused with rosemary leaf, the
EverStrong Thickening Shampoo
cleans and purifies the hair without causing it to dry out and break. The
EverStrong Thickening Conditioner
boasts natural and vegan ingredients that promote true benefits. There's also the
EverStrong BreakProof Lotion Treatment
formulated with goji to ensure that locks are strong and protected from breakage.
Watch the video above as we put the EverStrong Thickening Shampoo to the test!
For Frizzy Hair: EverSleek






Get rid of frizz and tame unruly hair with the
EverSleek
range. Formulated with sunflower oil, hair that is chemically treated will be gently cleansed and smoothened, while the proteins and natural keratin found in the hair will be protected. Top all the goodness off with the
EverSleek Frizz Serum-in-Oil
, which contains a luxe blend of argan oil to ensure that you have hair that's free from tangles and frizz.
For Coloured Hair: EverPure Moisture






While the results are pleasant to look at, the damage caused by hair colouring products can be disheartening. Bring the health of your hair back to life with the
EverPure Moist
range. Delicately cleansing and replenishing essential moisture of your hair with the help of rosemary, you can count on keeping the colour pure for up to 4 weeks. Plus, the Indian Lilac in the
EverPure 10-in-1 Elixir
will keep your hair and scalp nourished, hydrated and healthy like no other.
For Damaged Hair: EverPure Repair & Defend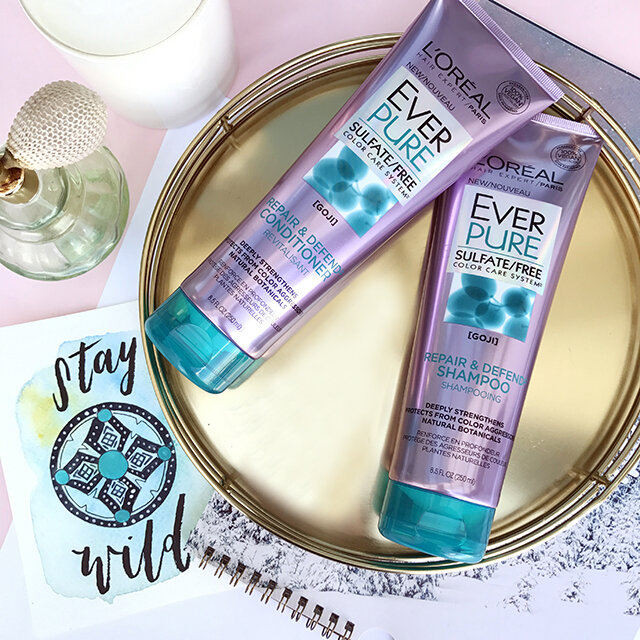 There's no such thing as a dead end for hair health, no matter how damaged it can be from colouring and styling. Revive damaged hair and prevent it from being damaged again with the help of the
EverPure Repair & Defend
range. Infused with goji, the hair is gently cleansed and conditioned. Plus, you'll get three times stronger hair without stripping it from colour. Add the
EverPure Remedy Balm
to your regimen to strengthen the repair of damaged hair. Formulated with acai palm and a unique antioxidant complex, the balm will restore the strength and brilliance of your damaged locks.


For Fine, Flat Hair: EverPure Volume






Say goodbye to fine, flat hair with the help of the
EverPure Volume
range. Infused with lotus flower oil, the products from the line will cleanse your hair without stripping off its colour, and condition it to create luminous shine and a boosted body.
For Anti-Dandruff & Scalp Care: EverFresh






Never be embarrassed by falling dandruff again with the help of the
EverFresh
range. Ensure that your scalp is of optimum health by exfoliating it with the
EverFresh Micro-Exfoliating Scrub
. Get rid of dandruff-causing dirt with the help of the
EverFresh Anti-Dandruff Shampoo
, which contains 1% pyrithione zinc that restores the balance in the scalp, making sure that you're free from itching, irritation and flaking. The
EverFresh Anti-Dandruff Conditioner
contains Indian Lilac, which helps maintain your hair's moisture balance, leaving it soft with no weigh-down.
Ready to treat your hair with the respect it deserves? The L'Oréal Hair Expert Range is now available island-wide (at Watsons, Guardian, SASA, Fairprice, Cold Storge, Giant and Departmental stores). L'Oréal EverFresh series will be exclusive to Guardian Singapore from 15 June 2017, and island-wide from August.

Plus, sport your hair in style with a SGD10 MGP Label gift voucher for every SGD20 purchase of Ever products in any of the stores listed above.