As a woman, we live out many roles in a single day -- and a million more throughout our entire lifetime. What's astounding is our ability to juggle through these many roles seamlessly and passionately.
Two of the most common roles that we live through the longest are being a mother and a career woman. Whether we choose one path over the other or simply work our way through both, it is undeniable that it takes strength to commit ourselves to such challenging yet empowering tasks. Yet, as if fate would have it, there would be some of us who are faced with more daunting circumstances, such as in the form of breast cancer.
In
Part One of our #LetsTalkPink series
, we talked about the importance of self-love and the beauty of finding hope in battling against breast cancer. This time, we sat down with
Suriani Kassim
and
Raj Neeta
-- two women whose determination to defy the odds against the sickness defined a new facet of their roles as a mother, a woman, and a survivor.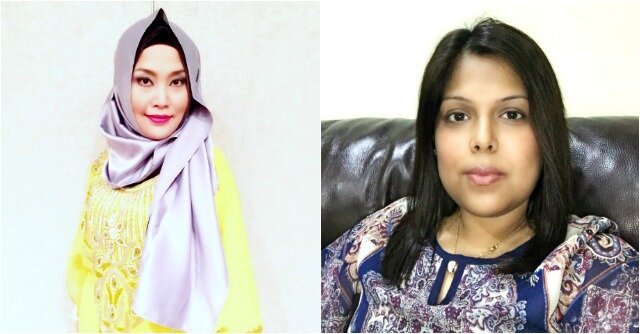 Suriani (left) has been a Radio DJ for 25 years, is happily married and blessed with two wonderful children. She is currently celebrating her 8th year of freedom from breast cancer. Neeta (right), on the other hand, stayed in Korea for 3 years for her husband's work before coming back to Singapore with plans to expand their family. Their plans to try for another child was put aside when she was diagnosed, but 2016 proved to be an amazing year for her after she concluded her treatment last May.
Keep on scrolling to find out more about their story of courage, strength, and beating the odds below!