Perhaps one of the first pieces of fashion advice we've heard is to not mix prints in one outfit. And that totally makes sense because creating a 'balanced look' will almost always guarantee that you won't look silly. However, if you always stick to the rules you'll miss out on some fun. Life's short. So take risks and mix those prints.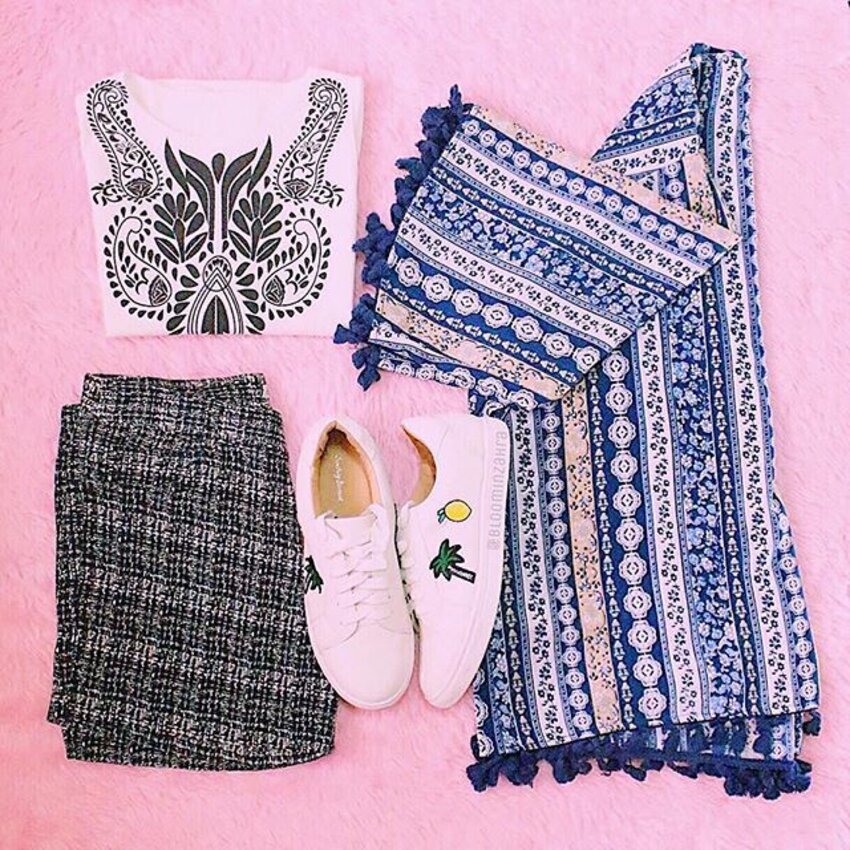 We know it can be intimidating or even daunting at first so we're here to help you. Here are some quick and easy guidelines to get you started. We say "guidelines" because at the end of the day, mixing prints is all about personal taste and intuition. Remember, what makes you feel good will make you look good.
Utilize Negative Space
(Photo from: Katherine_Celina)
When pairing equally bold prints, make sure that you include a visual break by sporting plain pieces. One idea is to wear a white top when matching a bold printed blazer and skirt; you can also add black leggings for good measure.
Another idea is to use pinafores as the print or the visual break for the look. So for example, if you're matching a printed tee and skirt, add a solid-coloured pinafore as the negative space.
Use One Print As An Accent Or Accessory
If you're still a beginner when it comes to matching prints, start with the easiest option. Wear one printed item and pair it with a printed accessory to amp up your look. Scarves, bags, and shoes are usually great matches for this.
Different Patterns, Same Colours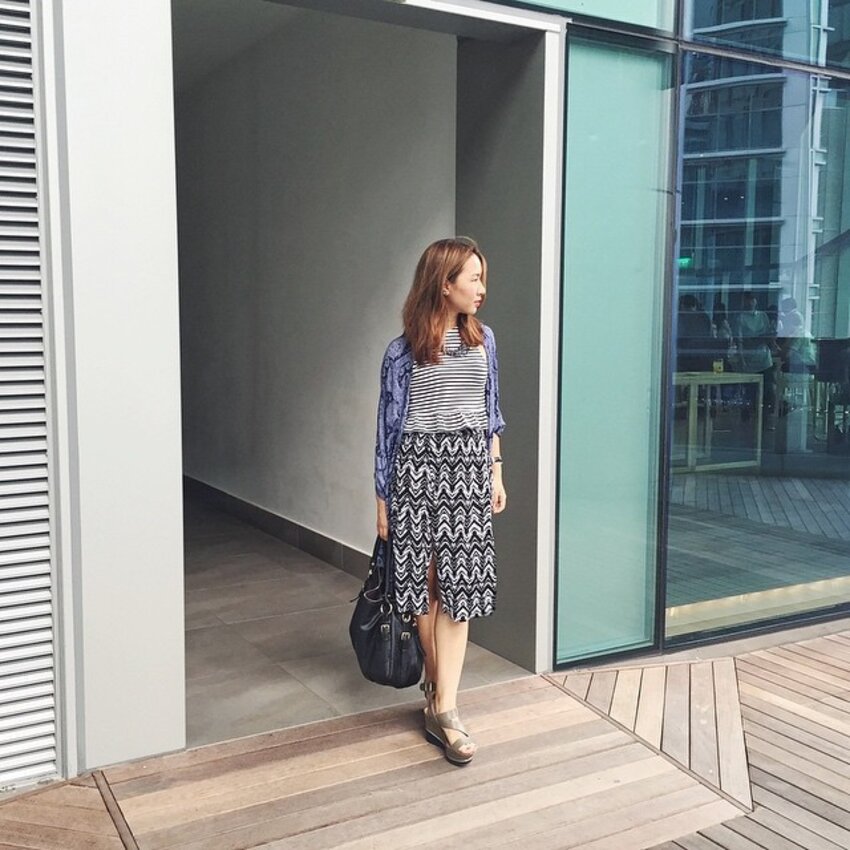 When in doubt, just stick to two colours. The classic combination of black and white will never fail you. Since the printed colours are complementary, the whole outfit looks harmonious but interesting at the same time.
Match Stripes With Different Line Directions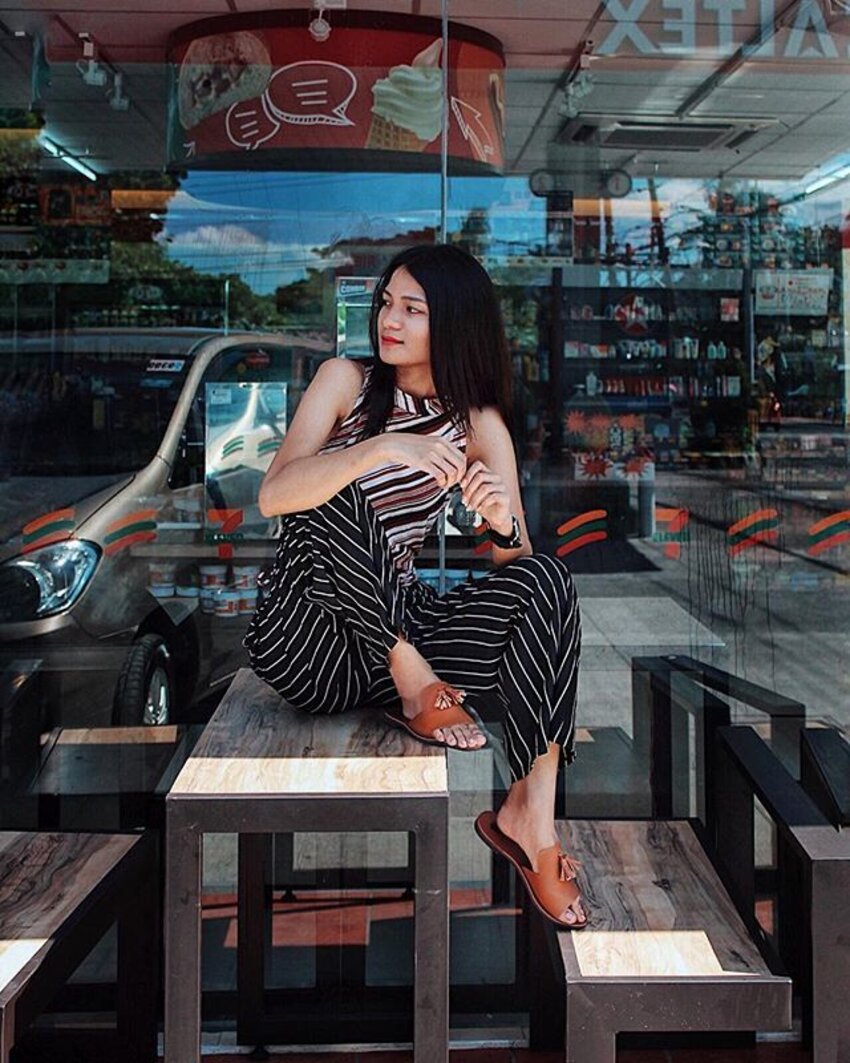 Stripes are always an easy choice for prints. You can never go wrong with pairing stripes with different line directions. You can still stick to only two colours but for this, the outfit will look more dynamic if either the top or the bottom will feature accent colours.
Florals Go Well With Any Other Print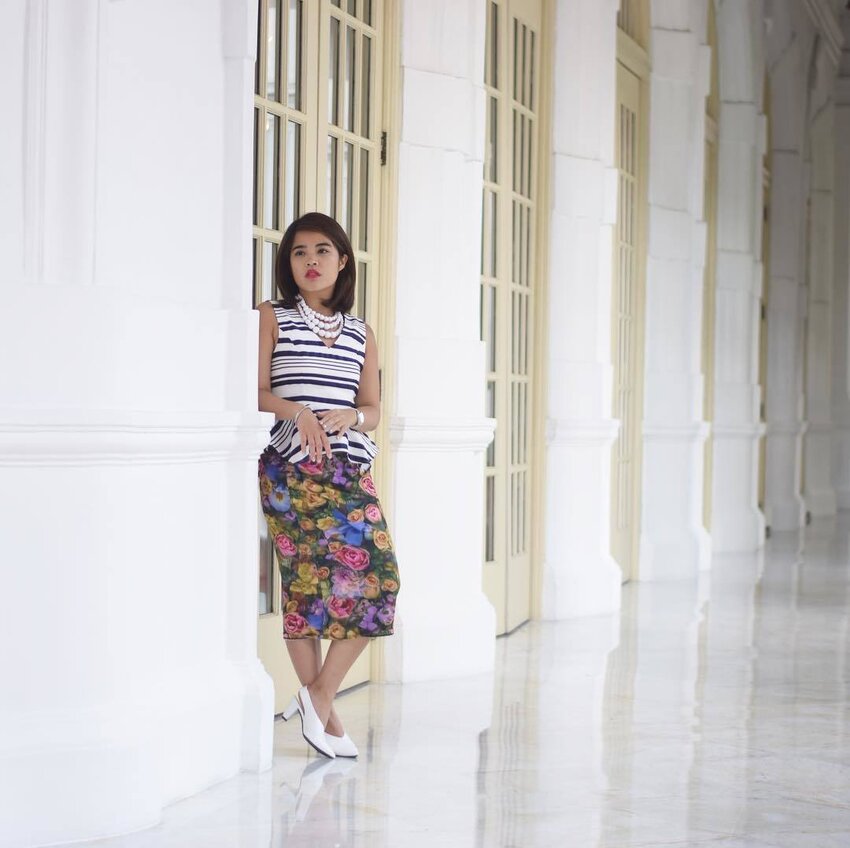 Florals are like the basics of prints; they go well with any other pattern. But you should still pay attention to the colours being matched. If the overall vibe is too loud and busy, you'll look like a hot mess. Your safe bet is to pair a neutral-coloured print with florals.
Thick Stripes Are Always A Good Choice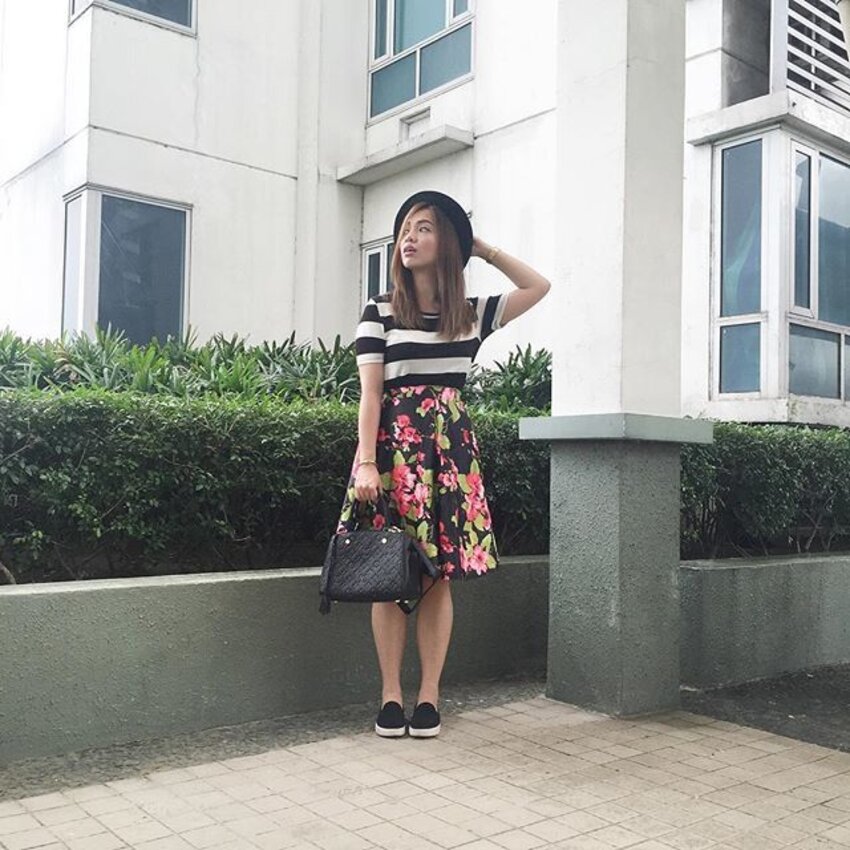 Thick stripes paired with subtle, smaller prints will give you a great ensemble. This also goes for other patterns. Take a chevron pattern and match it with big florals. This way, you can still create balance for the overall look.
Go For Subtle Neutrals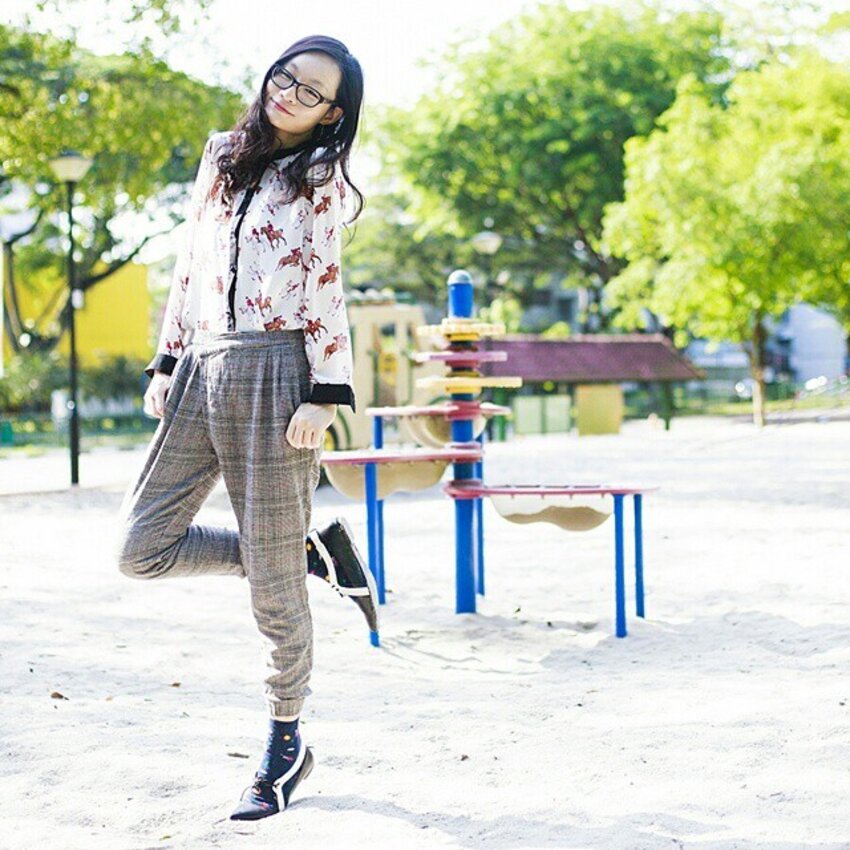 Soft, subtle patterns in neutral colours are a great choice. Go for this type of ensemble if you're preparing an outfit for the office or a casual business meeting. You'll have the extra edge of looking polished and showcasing your creative prowess through your fashion choice. It's bold yet subtle.
(Cover photo from: theliyanaaris)
Check out these fashion tips from K-drama's best dressed, too.