Would you rather go for high quality or accessible pricing? For us, there is no middle ground. We want something that is designed for every kind of modern woman: flawlessly functional and absolutely worth our every penny. So with that, after
a visit to the Bolon Eyewear boutique at Wisma Atria
, four Team Clozette members set out to pick out their favourite Bolon Eyewear piece for a test spin. Ahead, their verdict on these Italian-designed pieces.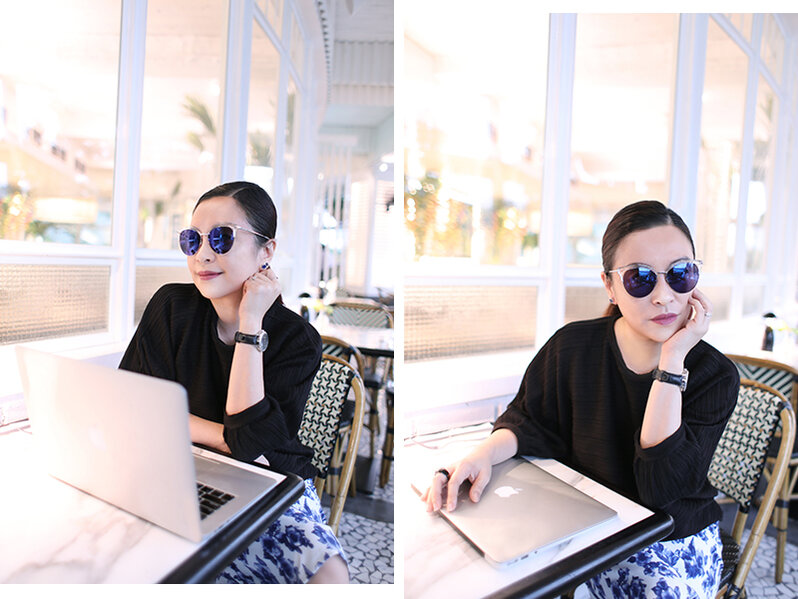 Kersie is wearing ANNE BL6029D91
"This pair of retro-inspired, clubmaster-meets-cat eye sunglasses features a transparent upper part of the frame that says sleek without being too overpowering. The understated frames are then contrasted against striking blue polarised lenses, lending a perfect balance to the whole look and making it an instant outfit-making hit! This elegant piece is more than just another pair of contemporary eyewear. It is incredibly lightweight. Plus, the lenses are also anti-reflection coated, making it a practical piece against sun glare especially when I'm driving."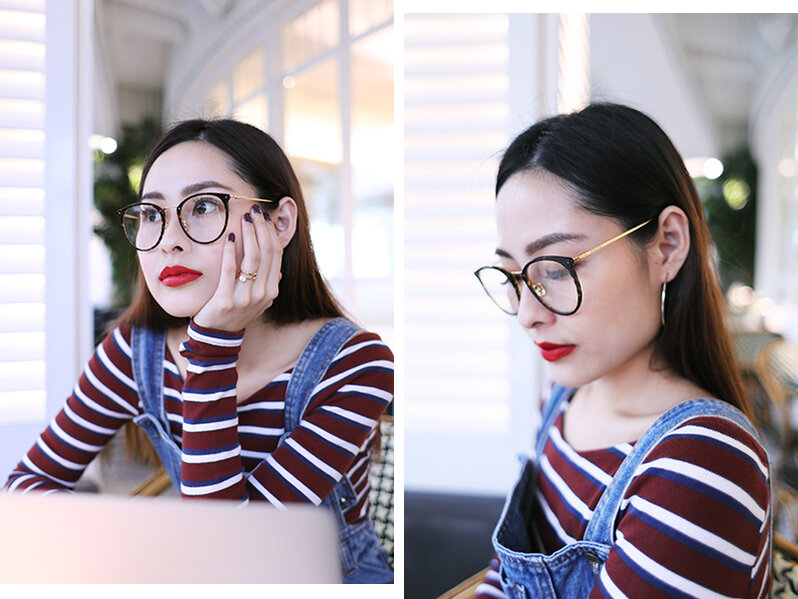 Becks is wearing WOODY Round BJ6020B20
"I didn't use to pay much attention to my optical glasses until a few years ago when I had to ditch my daily contact lenses wearing habit due to my eye health issues. Ever since then, a pair — or two — of optical glasses that is equal parts stylish and functional became a must-have in my book. This super-chic piece captures the trend of the moment. It exudes a vintage vibe (almost academic but in a very chic way) with a modern personality. The best part is that it delivers maximum impact with minimum effort. It sits comfortably on my nose bridge and I feel like I'm wearing almost nothing at all!"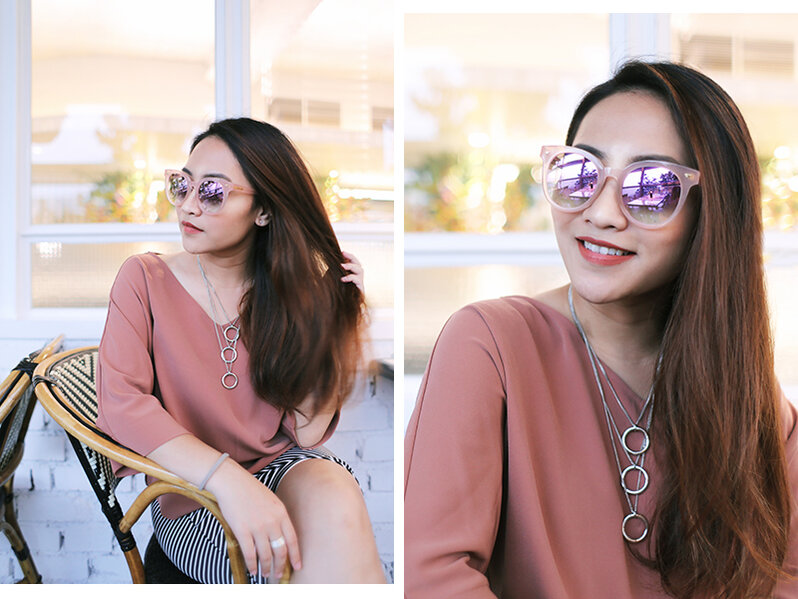 Azleena is wearing BIRDY BL3008B30
"The unique dusty pink tone — a nice break away from the regular look — actually brightens up my look and it's surprisingly easy to match. I like how the temples are slightly translucent so I can see the metal temple frame. The frame is also very light and fits perfectly on Asian faces."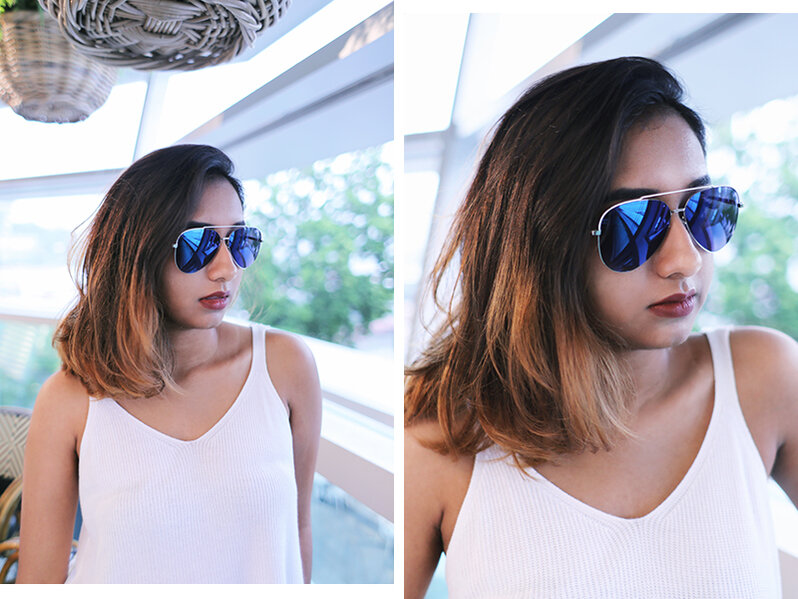 Dhivya is wearing LEGEND BL8010D90
"These aviator sunglasses are both classic and modern with its standout anti-reflection blue lenses and silver frame. This pair elevates any look while still managing to sit comfortably on my face. I like the way it accentuates my cheekbones and makes my face appear slimmer. What I absolutely love about this pair, though, is that it is so easy to tote around. It isn't chunky and is amazingly light — definitely a great addition to any fashionista's closet!"
Find out what Singaporean celebrities, Fann Wong and Lee Teng, say about their Bolon eyewear here.