(cover photo from TeawithMakeupMagic88)

Ah, the smoky eye. It's hard to remember when people started wearing this vampy eye makeup look. Could it have been during the 1920's, the age of the flapper? Or could it have been during the times of ancient Egyptians? After all, they practically invented the feline flick. But whatever the date people started to sport dark eyeshadows, one thing's certain: the smoky eye look has
always
been sultry, sexy, and perfect for nights, or even days, out.
It has become a staple in the world of eye makeup and has even gone through several changes since it first gained popularity. For example, black eyeshadow isn't the only colour your can use anymore. You can substitute it with brown, green, purple, or blue!
And with brands coming out with new palettes to suit every gal's eye makeup needs, ahead we have the 4 new smoky eye palettes, ranging from drugstore to high end, you should definitely pick up the next time you're at the mall!
--------------------------
e.l.f. Cosmetics Everyday Smoky Eyeshadow Palette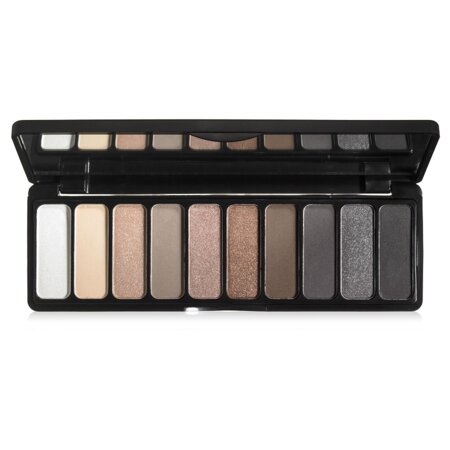 While their Prism Eyeshadow and Mad For Matte palettes are amazing, it's time to turn your attention to this just-as-fabulous
drugstore smoky palette
. Its mix of warm, neutral, and cool tones, and shimmery and matte finishes make this the perfect starter palette for those of you looking to amp up your smoky eye looks.