If you've ever wondered what the difference of a serum is from a moisturiser, just think of it as a moisturiser "on fleek". Its ingredients are more potent and its liquidy texture allows it to penetrate your skin deeper, giving you a higher dose of nutritious and nourishing ingredients.
But if you have ever questioned a serum's importance, we'll put it this way: they can make or break your skincare routine. Find the right one and we guarantee you'll never be able to live without it. Yet, because there are numerous variations out in the market today, it's hard to know which one will complement and pair well with the products you already use. And that's why we're here to help!
To give your skincare routine a major upgrade, just keep reading below for the 5 face serums that will leave you with baby smooth skin – soft, hydrated, calm, and flawless!
--------------------------
Kiehl's Midnight Recovery Concentrate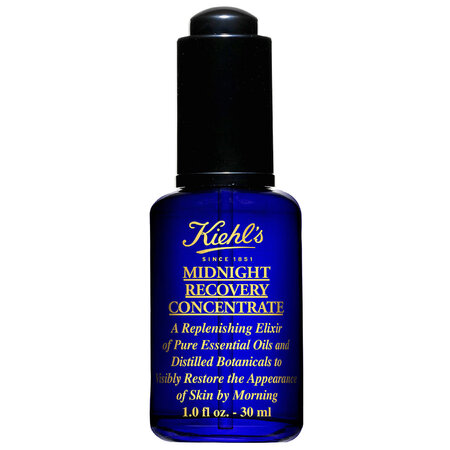 This
Kiehl's cult fave
works to regenerate and replenish your skin overnight, when it's most receptive to repairing itself from daily aggressive factors, so when you wake up you'll be greeted by a smoother and healthier complexion! And if you're worried about irritation, don't worry. This evening serum is formulated without parabens and mineral oils!