Summer is officially here! Time to switch our skincare routines and update our makeup bags. Here are the new beauty launches for this month that may catch your fancy.
Guerlain Rouge G Lipstick
Rouge G lipstick, SGD47/~USD35.17; Rouge G case, SGD24/~USD17.96
Rouge G launches 15 new stylish designs featuring two mirrors to ensure easy application. Choose from any of the 30 luminous and highly pigmented shades with the same rich formula of hyaluronic acid spheres, mango butter and jojoba oil.
Lancôme L'Absolu Lacquer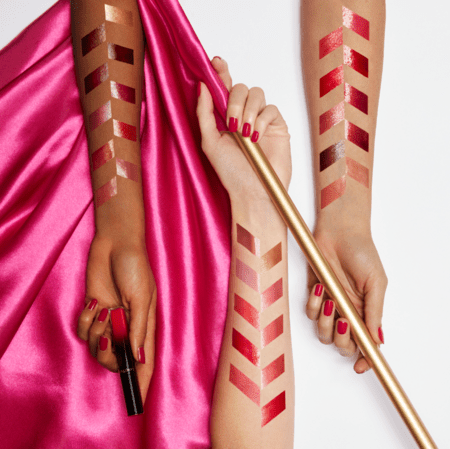 SGD48/~USD35.92


It's all about gloss these days, and Lancôme has just created the most beautiful lacquer colours for the perfect high shine lip. With vibrant pigment, hydrating watery feel and non-sticky shine that last for up to six hours, this liquid lipstick may be the one that offers it all. The Lancôme L'Absolu Lacquer is available in 18 shades.
KATE Tokyo's New Beauty Essentials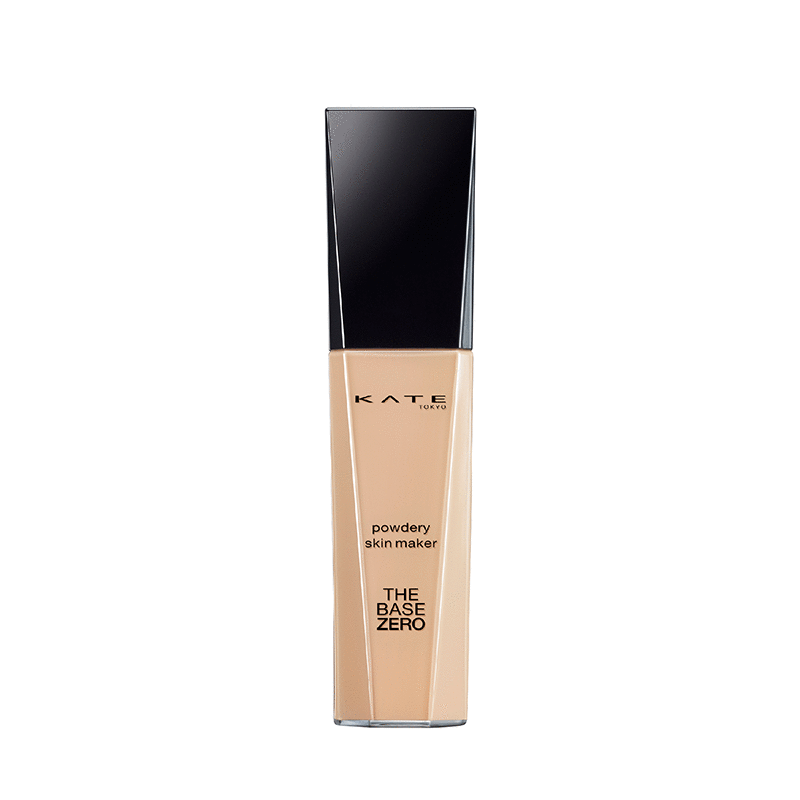 Powdery Skin Maker, SGD34/~USD25.45; CC Base Zero, SGD18/~USD13.47; Super Sharp eyeliner, SGD17/~USD12.72; Smoky Round Eyes Palette, SGD22/~USD16.46
This May, KATE Tokyo launches the revolutionary KATE Powdery Skin Maker, which is a liquid foundation that turns into powder. There's also a colour-correcting CC base, an eyeliner and an eyeshadow palette with a range of sultry colours.
yazbukey x shu uemura rouge unlimited supreme matte
SGD38/~USD28.44
Even though gloss is having its moment right now, matte will always have a special place in our hearts. shu uemura wants you to get your #mattitude on with the yazbukey x shu uemura matte lipstick collection. It features nine new limited edition one-shot shades and seven best-selling existing rouge unlimited matte lipsticks in limited edition packaging.
Urban Decay Backtalk palette (limited edition)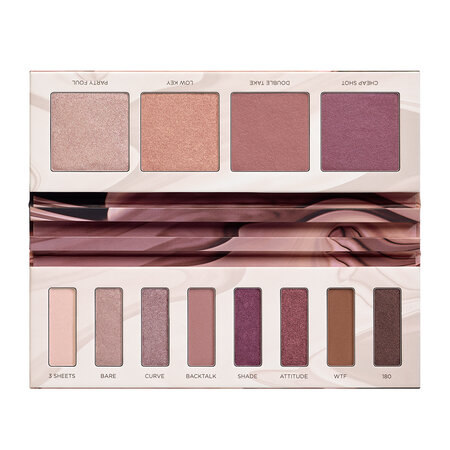 SGD76/~USD56.88
Inspired by Urban Decay's best-selling, cult-favourite Vice Lipstick shade, the Backtalk palette is all about monochromatic makeup. It acts like two palettes in one and holds eight nude-mauve, soft berry and muted rose eyeshadow shades on one side and four coordinating shades of blush and highlighter on the other.
Kat Von D Beauty Brow collection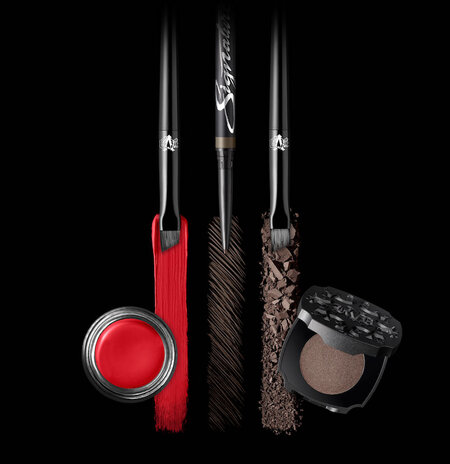 24-HR Super Brow Long-Wear Pomade, SGD29/~USD21.70; Brow Struck Dimension Powder, SGD31/~USD23.20; Signature Brow Precision Pencil, SGD31/~USD23.20

Kat Von D Beauty drops their brow collection this month! Get ready for the 24-HR Super Brow Long-Wear Pomade with over seven neutral brow tones and seven bright artistic colours, the unique 3D semi-metallic Brow Struck Dimension Powder and the Signature Brow Precision Pencil which features the first-ever 1 x 1.5mm elliptical tip for a microblade look that you control.

Innisfree's No Sebum Mineral Powder lucky edition
SGD10/~USD7.48
Innisfree celebrates the 12th anniversary of its bestselling No Sebum Mineral Powder by giving it a special facelift with the all-new birthstone cases designed to get your good luck flowing.
Sulwhasoo Peach Blossom Spring Utopia limited edition makeup
Perfecting Cushion EX with a refill (15g), SGD80/~USD59.87; Perfecting Cushion Brightening with a refill (15g), SGD80/~USD59.97; Lip Serum Stick (3g), SGD50/~USD37.42; Make-Up Multi Kit (16.8g), SGD109/~USD81.57

Sulwhasoo is launching a new, beautiful case design inspired by the ultimate beauty of plum blossoms blooming in the snow. The picturesque Peach Blossom Spring Utopia limited edition makeup spreads the message of happiness, featuring 'Peach Blossom Spring', a utopian vision of a world filled with the splendour of peach blossoms.

Marc Jacobs Coconut Fantasy
Each product is priced at SGD69/~USD51.64
If we're not careful, the summer heat will leave our skin dehydrated so it's best to indulge in some deep hydration. Aside from skincare, can you believe that makeup can also be hydrating? This summer, Marc Jacobs Beauty introduces Coconut Fantasy, a collection that's inspired by Marc's love of coconut water and the glow of youthful, radiant and well-hydrated skin.

Dior Cool Wave Collection

Peter Philips, the creative and image director for Dior makeup describes this collection as a "formulas with a cooling effect in energetic colours melt into the sun-kissed skin". The cool tones of this makeup collection balance the heat of the summer. You can learn more about the collection here.
MAC Cosmetics PATRICK STARRR Floral Realness collection
Each kit is priced at PHP3,100/~USD60.10
PATRICK STARRR will be having another collab with MAC Cosmetics! The new collection includes floral-inspired M·A·C full face kits. All shades are said to be fresh-picked and vibrant, which are perfect for springtime looks.
MAC Cosmetics Galactic Glitter & Gloss
LIPGLASS, PHP1100/~USD21.33; Holographic & Cosmetic Glitter, PHP1400/~USD27.14
Let your creativity shine with MAC's Galactic Glitter & Gloss collection. From cheeky pink hearts to mesmerizing holographic flecks, you'll be able to easily recreate amazing runway looks. This collection will also include the extended range of the much-loved Lipglass in even more stellar hues.
MAC Cosmetics x Jeremy Scott
Future Emotion/Lip X 9 & Acoustica/Cheek X 3, PHP2500/~USD48.47; LO-FI/Eye Shadow X 29, PHP8650/~USD167.71
Jeremy Scott's taste for bold and eccentric style is evident in this collab with MAC. It features an array of manic colour for eyes, lips and cheeks specially packaged in a cheeky tribute to the days of mixtapes and boomboxes.
Sisley Hydra-Global Serum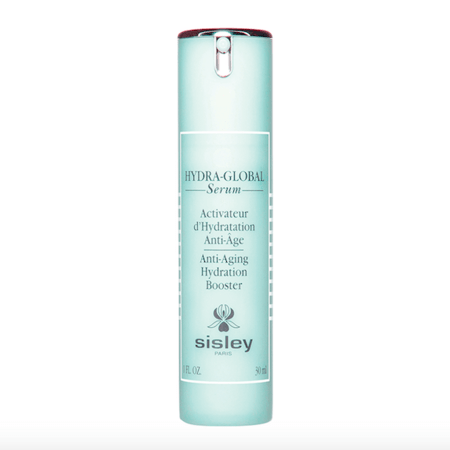 SGD320/~USD239.49
An anti-ageing booster, this serum is saturated with "smart" active ingredients and teaches skin how to autonomously rehydrate itself from within. It helps to trap water deep inside the skin to boost its natural reserves, promote the circulation of water in all skin layers and improve retention for optimal hydration.
Mamonde Ceramide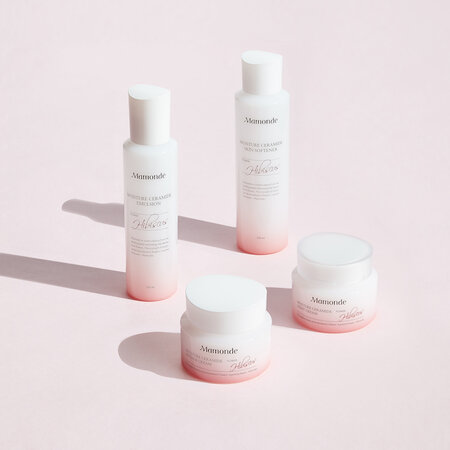 Moisture Ceramide Intense Emulsion, SGD32/~USD23.95; Moisture Ceramide Intense Cream, SGD45/~USD33.68; Moisture Ceramide Light Cream, SGD45/~USD33.68; Moisture Ceramide Skin Softener, SGD30/~USD22.45
Mamonde boosts their Moisture Ceramide Line, which now comes fortified with twice the concentration of Hibiscus extract than before. Consisting of four key products, the new formulation gives you the double action of Hibiscus extract and ceramides to strengthen your skin's moisture barrier and keep skin deeply moisturized for long-lasting hydration.
CHANEL Cleansing Collection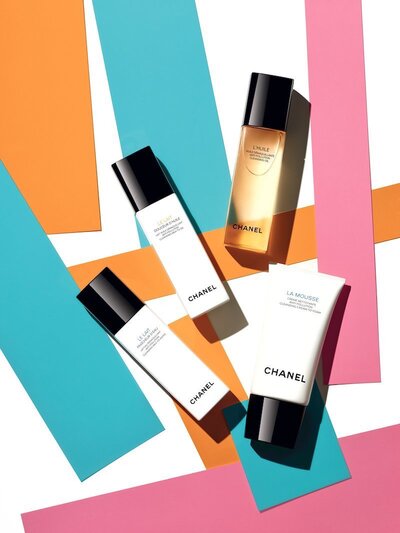 Each product is priced at SGD64/~USD48.11

CHANEL launches their very own cleansing collection. It promises to be simple yet ensures impeccable makeup removal that's effective on long-wearing and waterproof formulas, pollution particles and even sunscreen.
Dior Prestige Cleansers
The beloved Dior Prestige line introduces the first rose-based cleansing ritual that creates perfect, purified and radiant skin, with the new Dior Prestige Le Baume Démaquillant, Le Sucre de Gommage and La Mousse Micellaire.
MDNA Eye Serum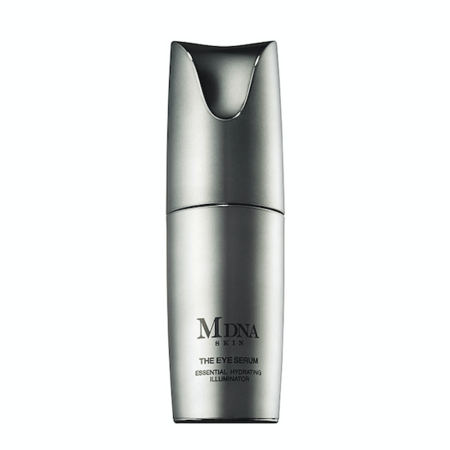 SGD280/~USD210.48
MDNA is a newly launched brand in our region and one of their key products is the MDNA Eye Serum. This rich and potent serum promises to help diminish the look of dullness and fatigue in the eye area. The unique key ingredients to watch out for are Lotus Clear, M.T.PARCA Thermal Water, and biosaccharide.
EVE Lom Radiance Face Mist and Face Oil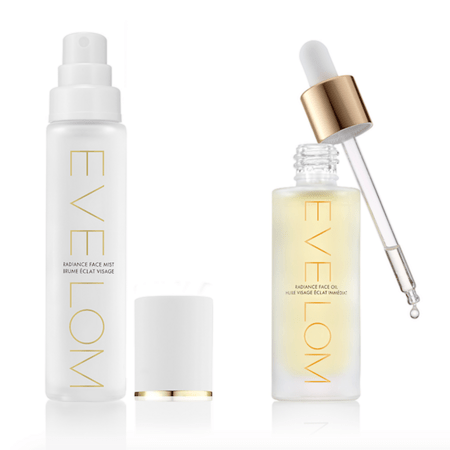 escentials presents EVE Lom's Radiance refreshing face mist and nourishing face oil. The face oil is a concentrated yet lightweight blend of moisturising Hemp Seed Oil and conditioning Abyssinian and Avocado Oil. It also contains essential natural fatty acids and Vitamin C. It's perfect for combating environmental stress brought by pollution.
L'OCCITANE Almond Range
Almond Delightful Body Balm, SGD56/~USD42.10; Almond Shower Oil, SGD39/~USD29.32; Almond Milk Concentrate, SGD89/~USD66.90; Almond Supple Skin Oil, SGD75/~USD56.38



L'OCCITANE's popular almond range just expanded to include the new Almond Delightful Body Balm with a silky, rich texture and the relaunched Almond Supple Skin Oil, which is rich in Omegas 3 and 6.

Sulwhasoo First Care Activating Serum in Peach Blossom Spring Utopia (limited edition)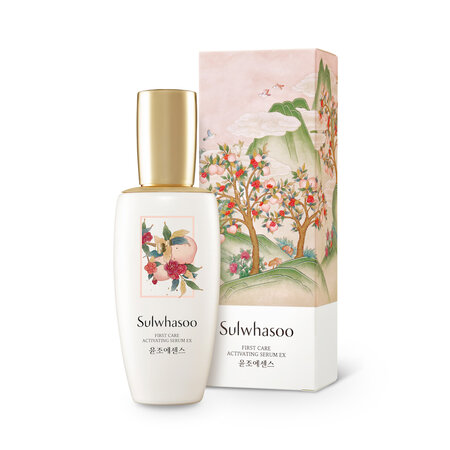 SGD195/~USD146.58


Aside from the makeup products, Sulwhasoo's Peach Blossom Spring Utopia also includes the First Care Activating Serum, the beauty brand's signature skincare item. The elegant and classic redesign makes it the perfect Mother's Day gift.
Fresh Sugar hydrating lip balm and Rose Deep Hydration face serum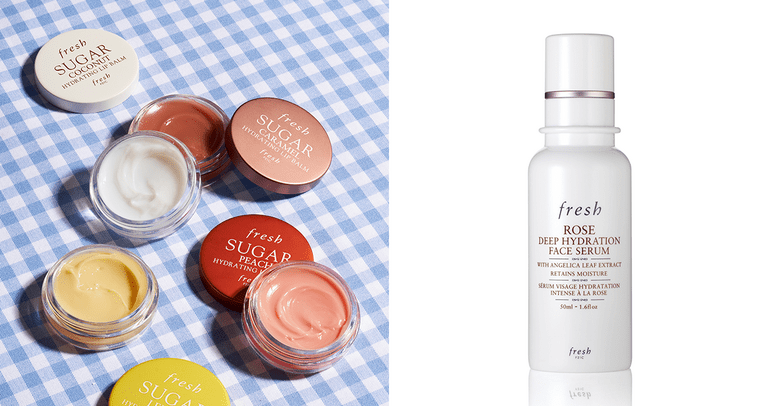 Sugar hydrating lip balms, SGD27/~USD20.11 each; Rose Deep Hydration face serum, SGD95/~USD71.41 (50ml)



Fresh is blessing us with two new product releases this month. First is the super cute dessert-inspired sugar hydrating lip balm that comes in five flavours (coconut, chocolate, peach, lemon and caramel). Second is the Rose Deep Hydration face serum, a fast-absorbing formula that promises hydration for up to 24 hours.
FLOWER BY KENZO Le Cushion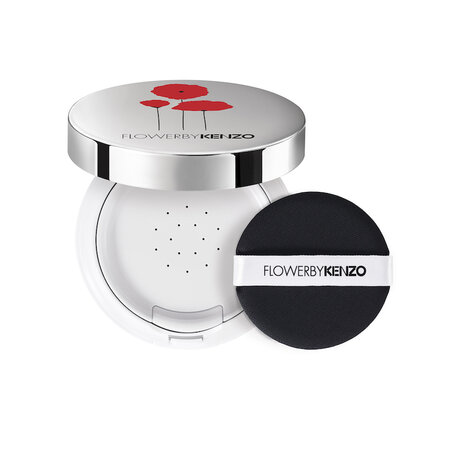 SGD63/~USD46.91 (14g)


KENZO launches a refreshing treat for our skin just in time for the summer. It's the very first FLOWER BY KENZO cushion perfume that comes in a translucent, petaled jelly texture for an instant sensation of freshness. This cushion compact encapsulates the heavenly fragrance of the eau de parfum that contains the vibrant essence of pink pepper, blackcurrant, Bulgarian rose, violet, luminous white musks and vanilla.
Elie Saab Le Parfum in White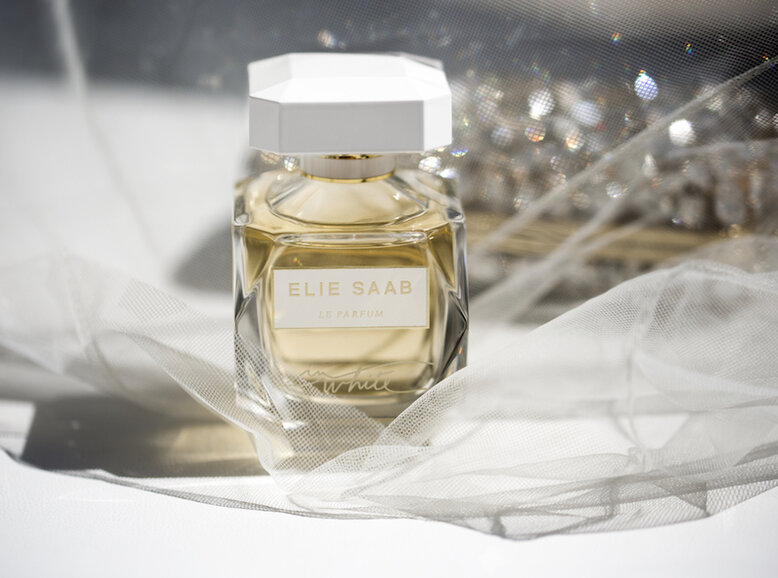 SGD102/~USD76.67 (30ml), SGD153/~USD115.01 (50ml), SGD 197/~USD148.09 (90ml)


White has always been an iconic colour in Elie Saab's design palette and this has been the inspiration for the coutourier's new fragrance. The top notes are mandarin essence, blackcurrant bud and pear, with a heart consisting of jasmine sambac, orange blossom absolutes and peony, and ends with the base of solar essence and vanilla.
Next, check out last month's beauty launches.