Editor's note: Our Features Writer,

Amanda Arambulo

, was recently in Japan on a family vacation. So since it's our Travel Issue this month, we asked her to list out the 5 things you shouldn't miss when visiting Japan. Read all about her experience below!
--------------------------

One of the places that's probably in everyone's bucketlist is Japan. Whether it's fashion, history, geek culture, or just about anything that ignites your wanderlust, Japan definitely has something in store for you. And there's no better way to maximise your visit than exploring the melting pot of Japanese culture -- Tokyo.
What are you waiting for? Pack your bags and start planning! Here are five must-do things in Tokyo that you should definitely check out.
--------------------------
Unwind with nature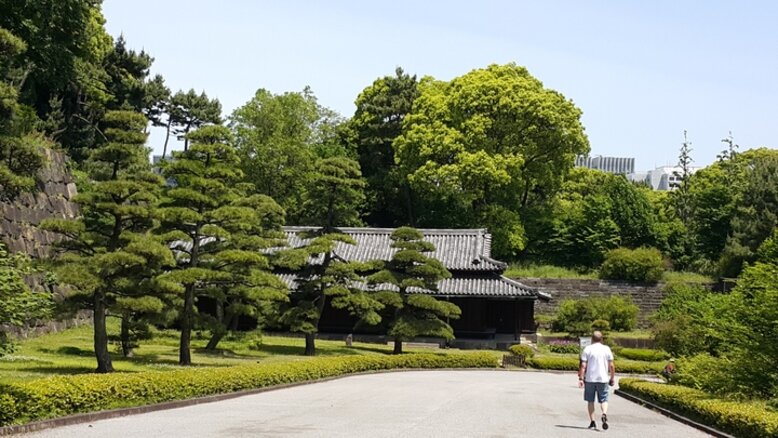 The Imperial Palace East Gardens is also home to mini-museums with various exhibitions, from art to historical relics. Admission is free.
Tokyo may be known for the hustle and bustle of city life but sights such as
Ueno Park
,
Yoyogi Park
, and the
Imperial Palace's East Gardens
are definitely a breath of fresh air. Blooming with cherry blossoms around the end of April and a lush sea of greens during spring time, these places will really help you unwind and make the most out of your Tokyo walks.
Learn and relive the ways of the samurai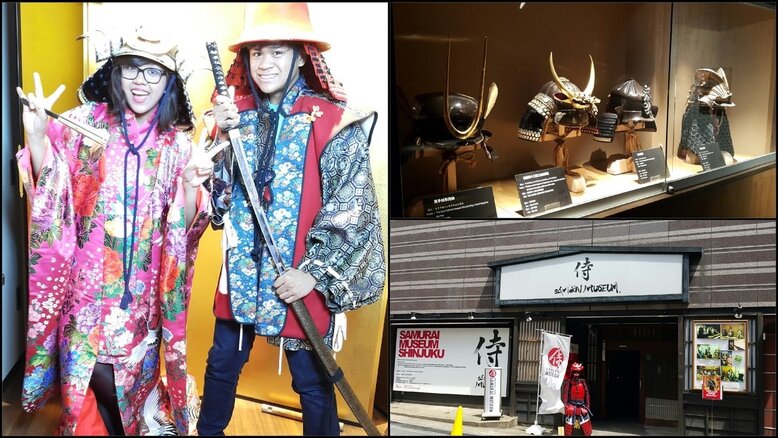 Samurai helmets can weigh up to 4 kilos when worn, but it's definitely worth the try!
The
Samurai Museum
in
Shinjuku
is truly an edu-taining experience! From a special guided tour given by their friendly crew, authentic samurai helmets and katana replicas that you can try on, a samurai sword exhibition where you could join in, and Japanese garbs that you can wear and take photos with, it may seem small on the outside but the experience you'll get is definitely a huge takeaway.!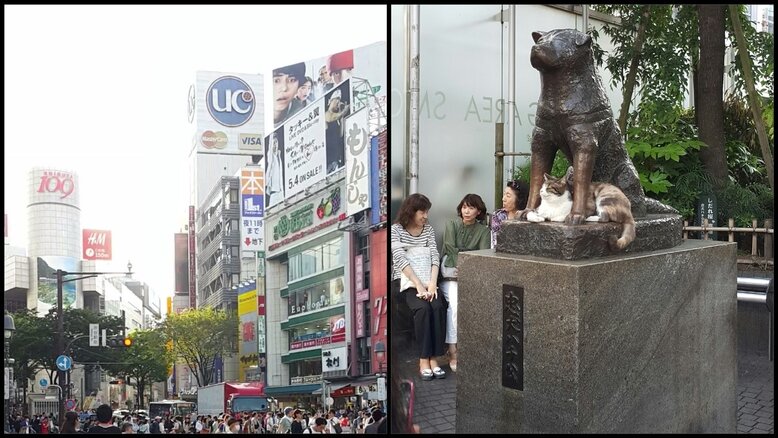 Your trip in Tokyo is never complete if you don't join the world famous scramble in
Shibuya crossing
. Known as one of the busiest cities in Japan's capital, it's home to massive shopping centres, arcades, and restaurants as far as your eye can see. It's also where you can find the statue of
Hachiko
, a dog who used to wait every afternoon in Shibuya station even 10 years after his master's passing. The statue is meant to symbolise loyalty and fidelity and is considered to be one of the station's most popular attraction.
Appreciate the shrines and temples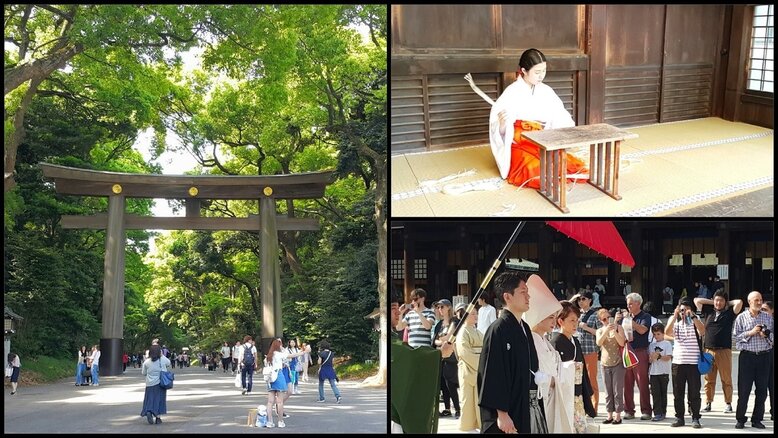 Meiji Jingu is where locals pay homage to the spirit of Emperor Mutsuhito, also known as Emperor Meiji the Great; upper right photo shows how the rope for the sake barrels found in the temple are made and lower right photo shows a traditional Japanese wedding ceremony that took place in the temple
It's truly amazing how deeply embedded culture is in the middle of the city. From big, open spaces to small nooks and crannies, there are shrines and temples that will not only satisfy your aesthetic but will also give you a glimpse of Japan's value for nature and the human spirit.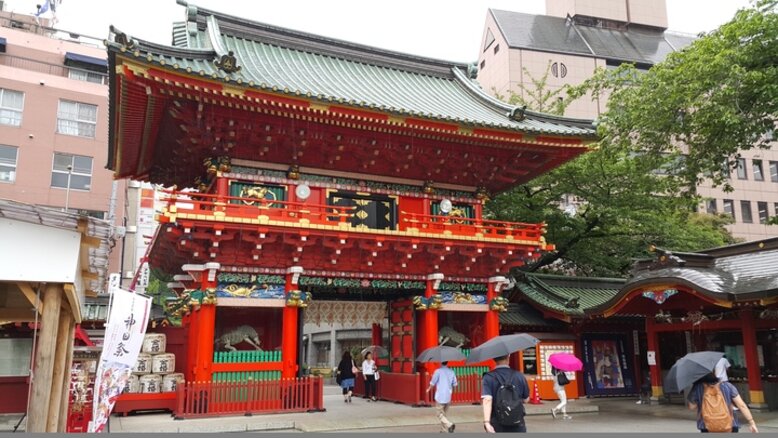 Who would have thought that this glorious shrine is found in the middle of a humble neighbourhood near Akihabara?
Make sure you add
Meiji Jingu
in
Harajuku
,
Kaminarimon Shrine
and
Senso-ji Temple
in
Asakusa
, and
Kanda Shrine
in
Akihabara
in your must-visit list!
Don't leave without a haul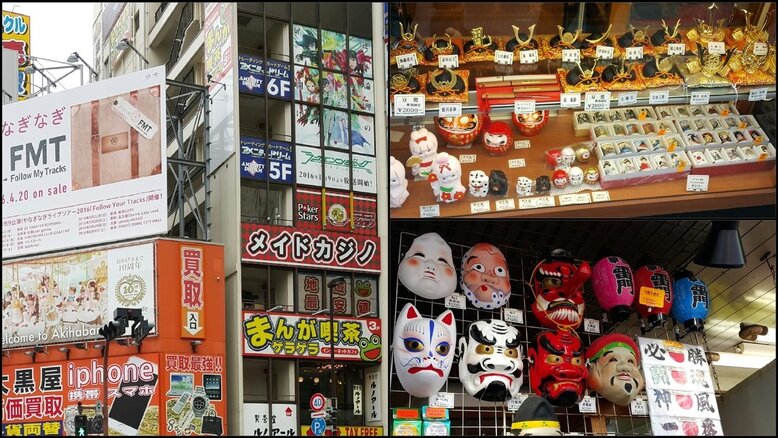 Upper left image shows the bright and lively signs in Akihabara while right images show various trinkets and souvenirs that can be found in Nakamise
Whatever you're into, Tokyo is definitely a shopping paradise. Spend the day exploring the different buildings with floors and floors of geeky merchandise and gadgets and feast on treats in various themed cafes in
Akihabara
; buy your own kimono, authentic tea sets, and other souvenirs in
Nakamise
market in
Asakusa
; and splurge on fashion finds in
Harajuku
. Wherever you are in Tokyo, you can never leave without getting your hands on a trinket or two.
--------------------------
Which of these activities would you like to try first? Share it with us down in the comments below!