While there is wisdom in getting older, pining for days when our skins were tight and supple can't be helped. It's unfortunate that the fabled fountain of youth remains elusive. But there are, of course, many products that promise to help your skin rewind its aging process. Collagen is among the many ingredients that have been touted to give you young complexion. The ingredient has been made part of different products — from moisturisers to flavoured drinks, and now: a hotpot.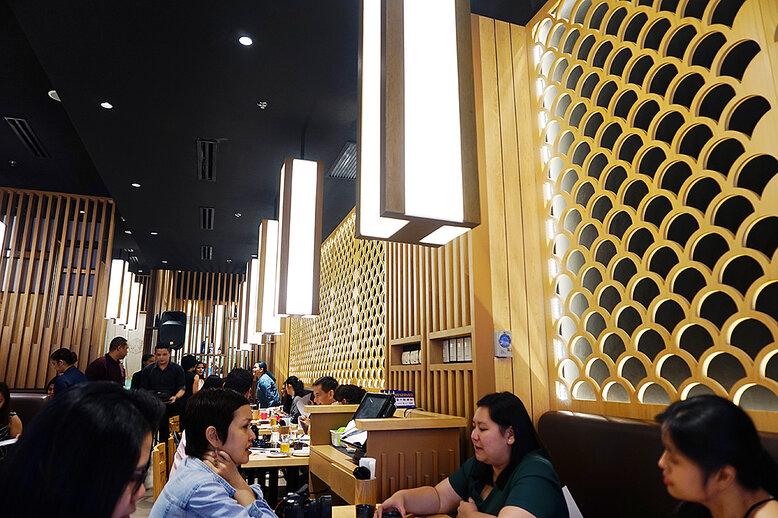 A peek at the interiors of Tsukada Nojo Manila
Tsukada Nojo is now in the Philippines, and they brought along their signature dish, Bijin Nabe (beauty hotpot), with them. Hailing from Singapore and with roots in Japan, Tsukada Nojo offers tasty food with a bonus; their beauty hotpot is made with soup containing collagen from Jidori chicken, which is said to be the chicken counterpart of Kobe beef.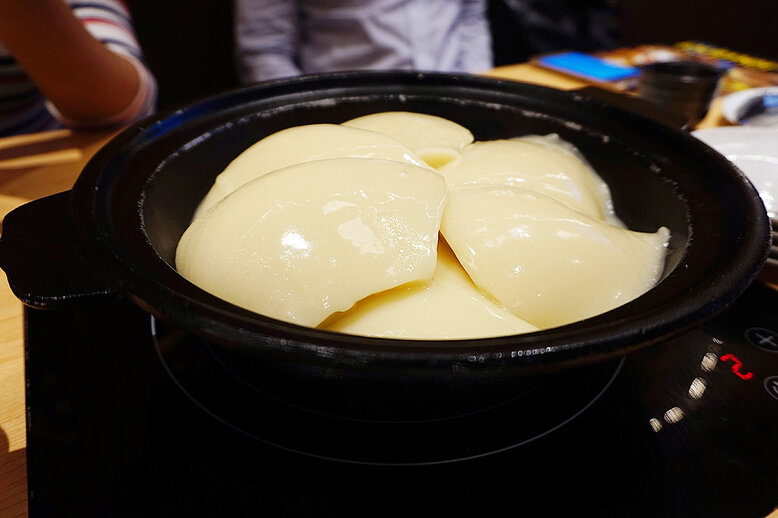 The Collagen Soup before boiling
Filipinos have developed quite a palate for Japanese food, with ramen bars sprouting here and there at a very quick pace. But Bijin Nabe is a different kind of culinary experience. With the Golden Collagen Soup as its base, the meal is served in an almost ceremonial way. Once the soup has reached its boiling point, you will be served a small portion of it to taste. The soup, as it is, has a decadently rich chicken flavor.
Vegetables and tsukene (ground chicken meat) are added to the soup once chicken portions are served. The farm-to-table vegetables lend a sweet taste to the rich soup, making it milder. Once the vegetables are served, shrimps are added into the soup. After the shrimp, you have the choice of adding noodles or rice to the remaining soup.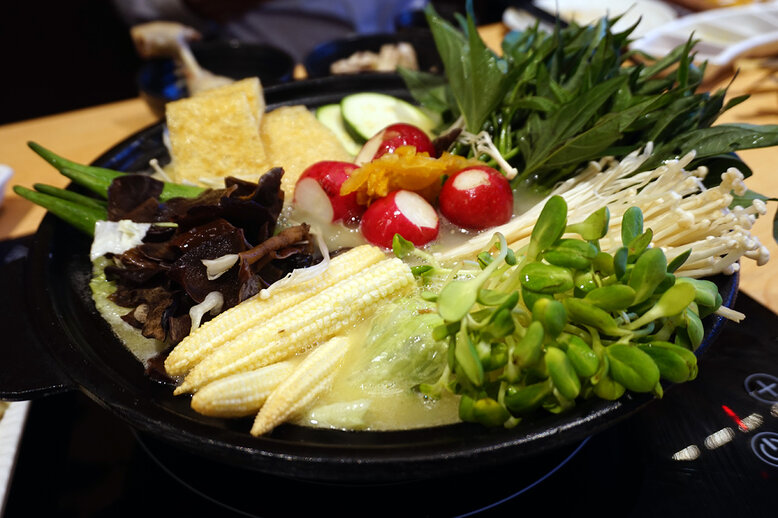 The meal truly feels like an experience. Even without counting the benefits of collagen, the Bijin Nabe from Tsukada Nojo is a culinary treat for folks young and old.
--------------------------

Tsukada Nojo is located on the 2nd floor of S Maison, Pasay City, Philippines.