Last Tuesday (July 4), designer Vania Romoff unveiled her designs from her latest collaboration with Filipino clothing brand Plains and Prints. The collection was inspired by the local flora, most specifically the beautiful flower Bougainvillea, and gorgeous ikat prints. Speaking of the collection, Vania said, "I wanted to infuse a sense of playful optimism and celebrate the Filipino woman through wonderful prints."
Vania Romoff and her latest designs for Plains and Prints.
With that, let's take a look at some of the stunning pieces that caught our eye.
Marianna Dress In Navy Blue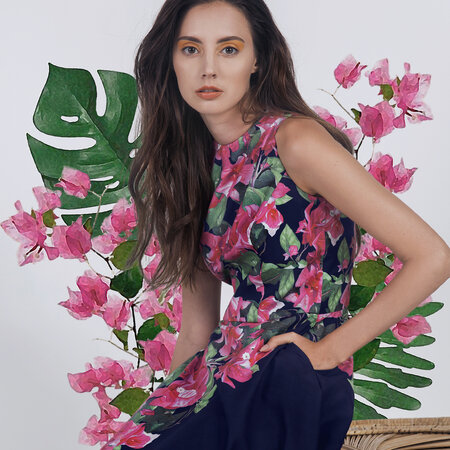 This is such a versatile design that can enhance your silhouette with its beautiful A-line. The floral print looks so romantic and delicate, making it perfect for days when you're going for a feminine aesthetic.


Amara Off-Shoulder Top In White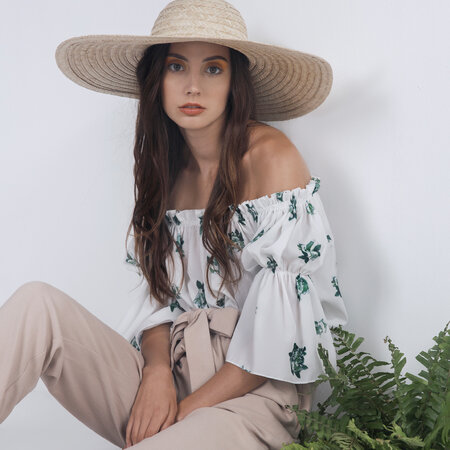 A lovely off-shoulder top ideal for casual days, this piece has dainty details that make it so unique.
Gigi Top In Blue And Marianna Skirt In Green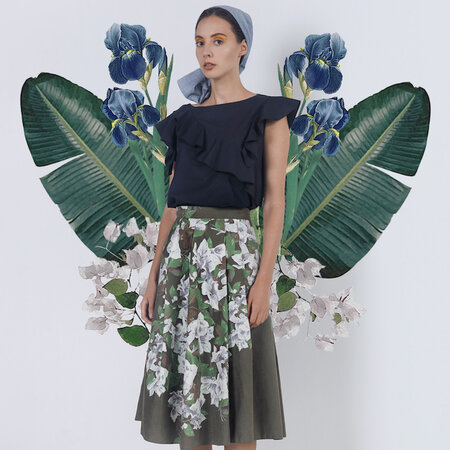 The asymmetrical ruffles are a fun addition to the simple cut of the top. We're also loving the classy, neutral-toned pleated skirt with intricate floral design.
Elena Dress In Maroon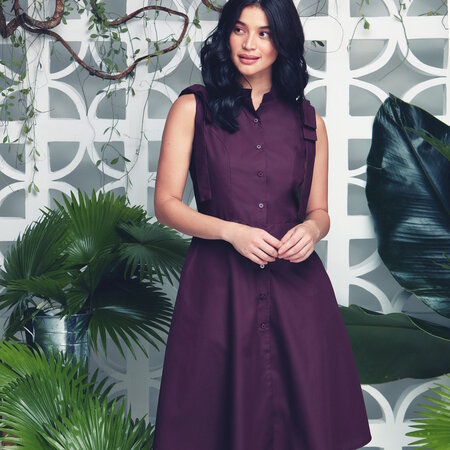 This piece is a good choice for special days in the office when you have presentations or client meetings. It just looks so professional and elegant.
Amara Dress In Navy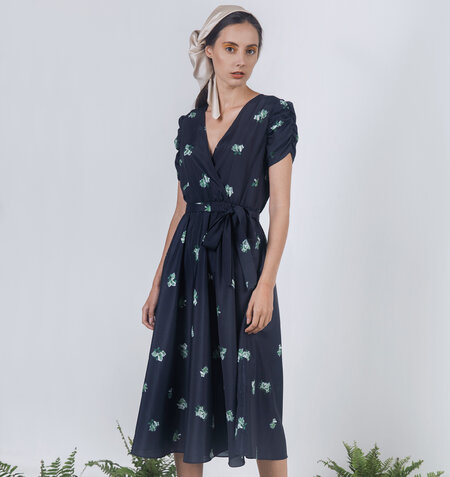 Of course, we didn't pass up on the chance to ask the designer which one her favourite is. Vania said she's partial to the Amara dress, and we can see why. It has a very graceful and sophisticated silhouette with a hint of vintage chic.
See the full Plains and Prints x Vania Romoff capsule collection here.