What does it mean to make a statement? More than just communicating through words or creating an impression through actions, the notion of freedom behind making a statement is what makes it so significant.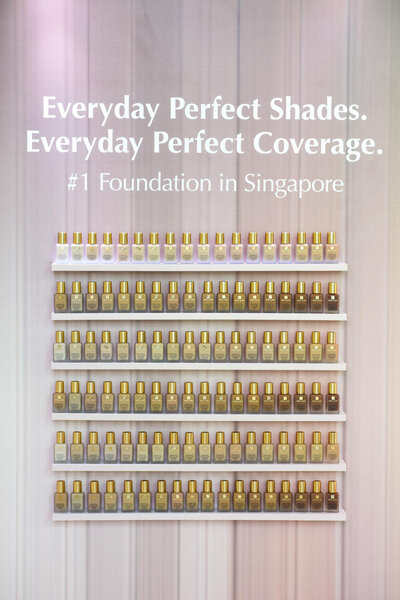 We love the liberating idea of defining and filling in our own blanks — that's why with the shades extension from the iconic
Estée Lauder Double Wear Stay-in-Place Foundation
, making our statement can be as flawless as ever. Here's what we uncovered at the Estée Lauder Double Wear Stay-in-Place Foundation Shades Extension Masterclass event.
Freedom To match my shade flawlessly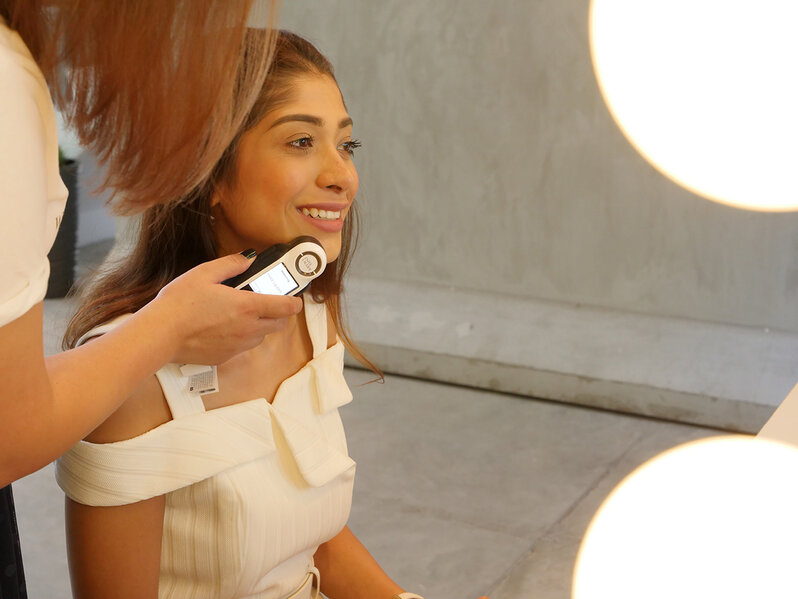 Finding the perfect shade with the IMatch
Because 10 beige-y nudes just won't cut it anymore. From 19 shades to 40 skin-lovin' shades, the inclusive and wide variety of shades from the Double Wear Stay-in-Place Foundation mean that you can now find the perfect match to your skin tone. Not sure what your shade is? Simply pop by Estée Lauder counters and find your match using the IMatch.
Freedom To stay in place all day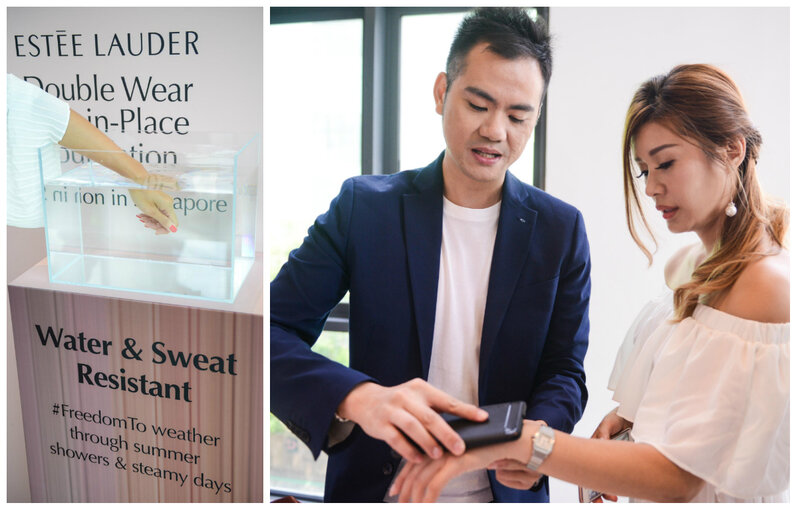 Discovering its unique formulation at the torture test booth
This matte finish foundation's formula is as amazing as its diverse shade range. When put to various torture tests — for water-resistance, transfer-resistance and coverage — to see whether it will withstand different conditions and make the wearer worry-free in various settings, it passed with flying colours.
It is transfer-resistant, so you don't have to be afraid of having your foundation smear all over the screen of your phone or smudging under your clothes; it is water and sweat resistant, so you no longer need to worry about your base melting off your face in the middle of a humid day; it offers 10CM high coverage — which means your base still looks seamless at a mere 10CM away! — so your make-up stays flawless and in place for as long as 24 hours.